Explore the exceptional lineup of plenary session speakers and events that await you at RSNA 2023.
Plenary sessions
The RSNA 2023 plenary session programming focuses on how radiology professionals can be intentional and proactive while leading teams and organizations through transformative change in health care.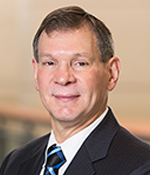 Matthew A. Mauro, MD
President's Address and Opening Session
Nov. 26 | 4–5:30 p.m. CT
President's Address: Leading Through Change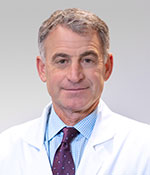 Howard B. Chrisman, MD
President's Address and Opening Session
Nov. 26 | 4–5:30 p.m. CT
Opening Session: History Never Repeats Itself, But It Does Often Rhyme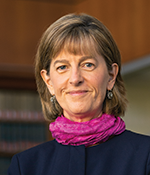 Elizabeth S. Burnside, MD, MPH
Nov. 27 | 11 a.m. – Noon CT
Leading Through Technology: Valuing Artificial and Human Intelligence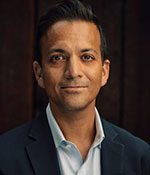 Vin Gupta, MD
Nov. 28 | 11 a.m. – Noon CT
The Future of Healthcare Delivery: Considerations for Patients and Providers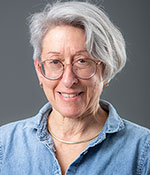 Jocelyn D. Chertoff, MD, MS
Nov. 29 | 1:30–2:30 p.m. CT
Understanding and Revitalizing the Radiology Workforce
Image Interpretation Session
Nov. 27 | 4:30–5:30 p.m. CT
The Image Interpretation Session offers a cross-disciplinary opportunity to test your knowledge beyond your area of expertise. Follow along as a panel of experts identify abnormal findings critical to making accurate diagnoses and recommending additional studies or procedures.
Neuroradiology: Majda M. Thurnher, MD
Head & Neck Radiology: Richard H. Wiggins III, MD
Abdominal Imaging: Aya Kamaya, MD
Musculoskeletal Radiology: Behrang Amini, MD, PhD
Cardiothoracic Radiology: Prachi P. Agarwal, MD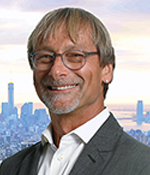 C. Douglas Phillips, MD
Moderator
Game Show
Oncology Imaging and Interventions: The Radiology Jeopardy
Nov. 29 | 11 a.m. – Noon CT
Join moderators Julius Chapiro, MD, PhD, and Anna Shapiro, MD, for an interactive game show experience you won't want to miss.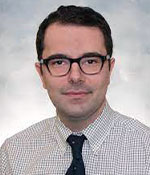 Julius Chapiro, MD, PhD
Moderator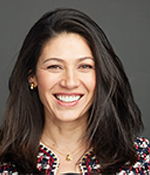 Anna Shapiro, MD
Moderator
RSNA/AAPM Symposium: Together We Can Make a Difference
Nov. 30 | 11 a.m. – Noon CT
The RSNA/AAPM Symposium will focus on successful collaboration between radiologists and physicists in technical developments and clinical translations in medical imaging.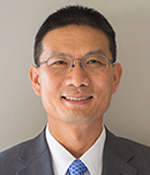 Guang-Hong Chen, PhD
Moderator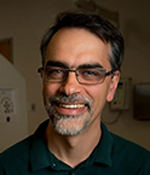 Ramsey Badawi, PhD
Total Body PET Imaging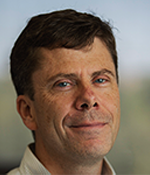 Simon R. Cherry, PhD
Total Body PET Imaging (Technical)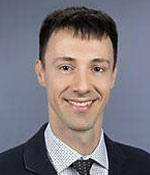 Lorenzo Nardo, MD
Total Body PET Imaging (Clinical)
Special sessions
Fast 5
Nov. 28 | 10:30–11 a.m. CT
A crowd favorite at the annual meeting, the Fast 5 session consists of five-minute presentations on non-clinical topics. Selected speakers will take the Arie Crown Theater stage and share ideas that embrace the RSNA 2023 theme, Leading Through Change.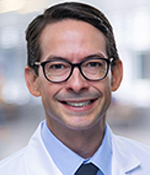 Ángel Gómez-Cintrón, MD, MPH
Moderator
Planning for Your Future: How to Minimize Taxes and Create Your Legacy
Nov. 28 | 3–4 p.m. CT
Join Lynn M. Gaumer, JD, senior gift planning consultant from The Stelter Company for a one-hour seminar on estate planning, asset management, tax savings and charitable gift giving. You'll learn more about what you need to create a solid estate plan, how to save on taxes and popular ways to help support the next generation of radiologists through the R&E Foundation. In addition to comprehensive discussion, the session will include ample opportunity for Q&A at the end of the session.
World-class education, science and innovation
The RSNA 2023 program offers 400+ educational courses and scientific sessions from every subspecialty, providing you with the opportunity to refresh your knowledge and immerse yourself in a wide breadth of research.
Plus—you won't want to miss the latest insights and innovations from our partners during industry presentations and product demonstrations.
RSNA 2023 registration is now open!