Exhibit at RSNA 2021 and put your company at the forefront of innovation in medical imaging.
Technical Exhibition
November 28 to December 1
Exhibition and sponsorship opportunities at RSNA 2021
Leading companies return to RSNA's annual meeting year after year because there is power in people coming together at the world's largest medical imaging conference. Make the most of your experience at RSNA 2021 by taking advantage of dynamic engagement opportunities that will allow you to connect with your customers and showcase the innovative products and services that will help grow your business.
Why exhibit
80% of attendees have a role in purchasing.
75%+ of attendees come to see new products and developments each year.
Position your company to reach key decision-makers from all over the world.
Find your spot, make your mark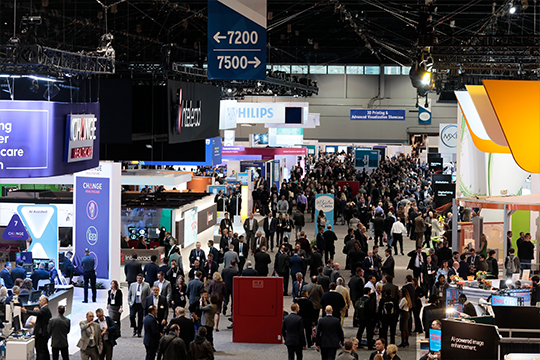 Exhibit sales are open! Learn more about our variety of exhibit and showcase options to strategically target your top prospects.
Reserve your space by October 29.
View exhibit space options
Sponsorship opportunities
Gain more exposure before, during and after the meeting with our sponsorship opportunities. Showcase your latest innovations, position your company as a thought leader in the field and gain a competitive edge through our suite of promotional opportunities.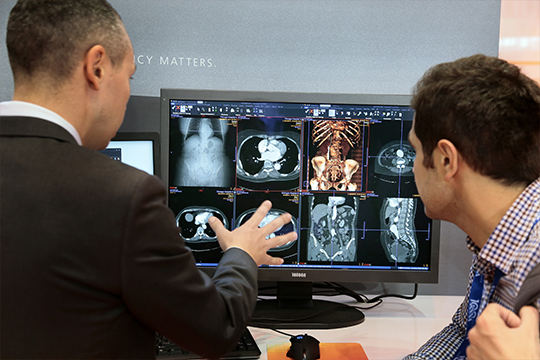 Plan for a successful return to McCormick Place and access the essential RSNA 2021 resources you need. Find important deadlines, exhibitor best practices, promotional tools, travel information and additional materials.
Planning your exhibit