Exhibit at RSNA 2023 and put your company at the forefront of innovation in medical imaging.
Technical Exhibits
November 26 – 29
10 a.m. – 5 p.m. CT
Why exhibit
77% of attendees have a role in purchasing.
72% of attendees come to see new products and developments each year.
RSNA 2021 was host to 29,000 attendees. Position your company to reach key decision-makers from all over the world.
Sponsorship opportunities
Gain more exposure before, during and after the meeting with our sponsorship opportunities. Showcase your latest innovations, position your company as a thought leader in the field and gain a competitive edge with both in-person and virtual audiences through our robust suite of promotional opportunities.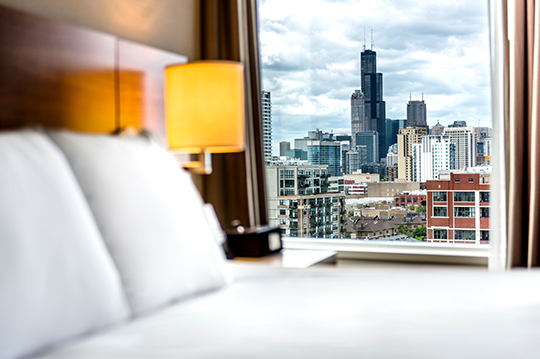 Hotel & travel
Reserve your RSNA 2023 hotel rooms early to get the best selection at discounted rates! When you reserve through the RSNA hotel reservation system by Tuesday, Oct. 31, you'll earn three (3) priority points. Additionally, our trusted travel partners can help international exhibitors build a travel package or reserve a block of rooms.
Reserve now