RSNA offers a variety of exhibit and sponsorship opportunities that help foster relationships, generate leads and capture the engagement of key audiences in both an in person and virtual atmosphere.

Whether you're showcasing the latest in CT, MRI, AI, 3D printing or other imaging modalities, your products and solutions will be in front of key decision makers, medical imaging executives and radiologists from every subspecialty.

Learn more about who attends the RSNA annual meeting below and view the RSNA 2023 Technical Exhibits Prospectus to find powerful solutions to meet your goals.
Who attends the RSNA annual meeting?
Decision makers, industry leaders and influencers from across the globe, representing every subspecialty in radiology, attend RSNA each year.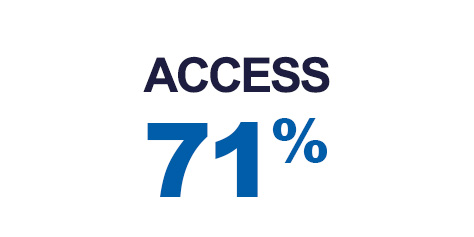 Of attendees have a role in purchasing decisions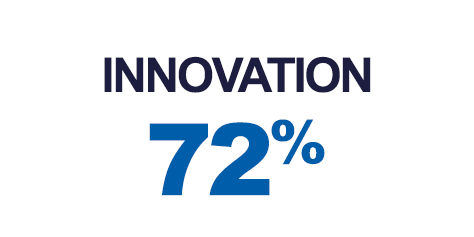 Are looking for new products or vendors
When you're in the center of radiologic innovation, sales and thought leadership, you'll have the opportunity to meet with a wide variety of professionals, including:
The world's leading radiologists
Health care system CEOs, CIOs, CTOs, CDOs, CMOs and CFOs
Radiology department heads, practice managers and health care consultants
Hospital directors and administrators
IT personnel and managers
Biomedical and clinical engineers
Physicians, scientists and physicists
Reach the audiences you want, how you want
We bring promising prospects and your current clients together in one place. With multiple touchpoint opportunities, RSNA gives you the power to reach the right audience in a way that's right for you.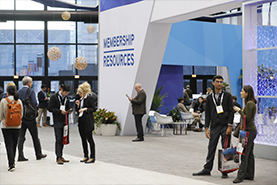 24,000
Average professional attendance
between 2019 and 2022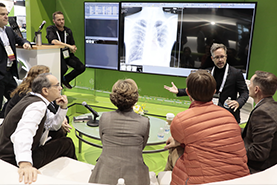 650+
Average exhibitor participation with booths
and exhibit configurations
of all sizes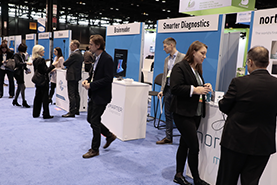 94%
Of attendees report the quality of the Technical Exhibits are very good or excellent
Ready to get started?
Start a conversation with us — exhibit spaces go fast!
View our 2023 Technical Exhibits Prospectus to learn how you can get your products and solutions in front of the right audience and call or email the RSNA Technical Exhibits sales team today.