Overview
The William R. Eyler Editorial Fellowship provides an opportunity for mid-career radiologists to further their experience in radiologic journalism by working with RSNA journal editors and publications staff.
As an Eyler fellow, you'll learn about manuscript preparation and editing, peer review, journal production, printing and digital publishing. At the end of the fellowship, you'll complete a program evaluation and prepare a follow-up report on your experiences during and after the fellowship.
Application and deadline
Applications for the Eyler Fellowship are closed and will reopen again in 2024.
Fellowship details
The fellowship lasts for approximately one month. During this time, the Eyler fellow will:
Travel to New York City to work with the editor of Radiology
Visit Phoenix to work with the editor of RadioGraphics
Have a virtual visit with the editors of the RSNA subspecialty journals
Tour the RSNA publications department in Oak Brook, Illinois, and learn about the production process
Assist the editors and attend editorial meetings during the RSNA annual meeting in Chicago
Eligibility
To be eligible for the Eyler Fellowship, you must:
Be an RSNA member
Have accomplished at least three years of attending-level work at an academic institution
Have served as a reviewer for a major imaging journal
Be affiliated with a national radiologic society in your country
Award
One Eyler fellow is selected each year and is awarded a stipend of $10,000 to cover the cost of transportation, lodging and meals during the fellowship.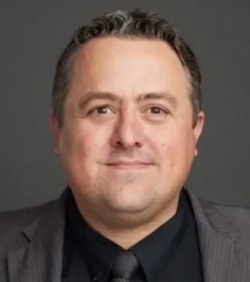 2023 Eyler fellow
Bruno Hochhegger, MD, PhD, has been named the 2023 RSNA William R. Eyler Editorial Fellow.
Dr. Hochhegger is a thoracic radiologist, professor and vice chair of research for the Department of Radiology at the University of Florida in Gainesville. He previously served as a thoracic radiologist and professor of radiology at the Pontifical Catholic University of Rio Grande do Sul in Brazil.
After earning his medical degree at the Federal University of Santa Maria and completing his residency at Santa Casa de Misericórdia of Porto Alegre, both in Brazil,
Dr. Hochhegger completed a Master of Science degree in radiology at Federal University of Rio de Janeiro (UFRJ).
He later earned a Doctor of Philosophy degree in respiratory sciences at Federal University of Rio Grande do Sul and completed a subsequent thoracic radiology clinical fellowship at Pavilhao Pereira Filho Hospital, Federal University of Health Sciences.
With more than 360 PubMed indexed papers, Dr. Hochhegger built his experience in clinical imaging analysis, specializing in chronic lung diseases and lung cancer. A mentor to 29 PhD and MSc students, he has also been successful in securing grant funding for research in the areas of lung cancer screening and innovative imaging methods in chest diseases.
Contact us
For questions, please email editfellowships@rsna.org.
2022 Pejman Jabehdar Maralani, MD
2021 Prabhakar Rajiah, MBBS, MD
2020 Shadpour Demehri, MD
2019 Mariam Moshiri, MD
2018 Kathryn J. Fowler, MD
2017 Andrew Rosenkrantz, MD
2016 Meike Willemijn Vernooij, MD, PhD
2015 Rajesh Krishnamurthy, MD
2014 Matthew D.F. McInnes, MD
2013 Mindy M. Horrow, MD
2012 Birgit Ertl-Wagner, MD
2011 John A. Carrino, MD, MPH
2010 Edward Y. Lee, MD, MPH
2009 José M. García Santos, MD


2008 Andrew R. Forauer, MD
2007 Johannes T. Heverhagen, MD, PhD
2006 Jacob Sosna, MD
2005 Deborah Levine, MD
2004 Harris L. Cohen, MD, FACR
2003 Giuseppe Guglielmi, MD

2002 Christoforos Stoupis, MD

2001 Theodore T. Miller, MD

2000 Kimberly Applegate, MD, MS

2000 Stephan Grampp, MD, PhD
1999 Douglas S. Katz, MD
1999 Hans-Joachim Wagner, MD, PhD
1998 Donald P. Frush, MD
1998 Wilfred C. G. Peh, MD, FRCP, FRCR