Radiology in the news
Media
We provide helpful resources to members of the media—including the latest medical imaging research, access to experts, PSAs and more.
Contact media relations
If you're working on a story focused on medical imaging or radiology, contact us to get in touch with an expert or to request specific resources you don't see here.
To speak with media relations, please call us 1-630-590-7762 or email media@rsna.org.
Press releases
View all RSNA press releases dating from the last three previous years, including advanced access to groundbreaking research and annual meeting-related announcements.
Annual Meeting
Every year, innovative medical imaging research and new technologies make their debut at our annual meeting. Explore highlights from this year's meeting or prior years.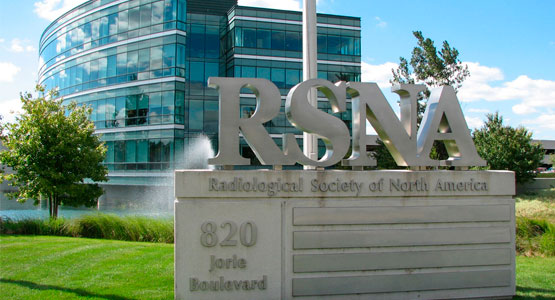 About RSNA
We are a non-profit organization that promotes excellence in patient care through education, research and innovation. By providing high-quality educational resources and numerous grant opportunities to more than 54,000 members worldwide, we help shape the future of radiology.
Learn more about RSNA
Resources
If you're looking for audio clips, b-roll, video interviews or public service announcements, we have assets you need.