Supporting the R&E Foundation means supporting the advancement of the radiologic sciences.
Explore donation options to make a lasting impact on the future of the field and inspire the promising researchers and educators we fund.
Individual donors
Learn more about supporting our Foundation efforts through annual contributions.
Legacy donors
Find out how you can make planned charitable gifts to the R&E Foundation.
Corporate giving
Learn how your company can provide seed money for important radiologic discoveries and simultaneously boost brand visibility through our Leadership Circle or Vanguard Program.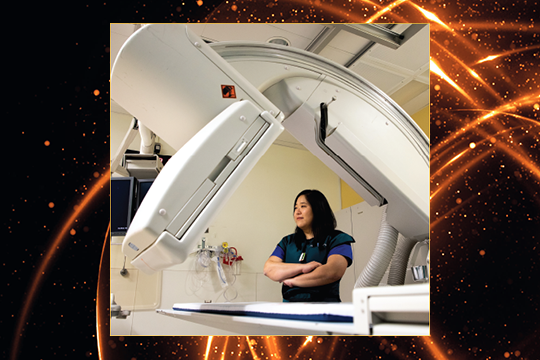 Support future breakthroughs
"This grant allows me to start a multidisciplinary and multicentered research project on hepatocellular carcinoma. It also provides me with valuable support, resources, and network necessary for an early career clinician-investigator."
— Xiaoyang Liu, MD, PhD; Grant Recipient
Learn about all the grant recipients in the 2023 RSNA R&E Foundation Grants & Awards Booklet
Build a strong future for radiology and support our grants by making a donation to the Foundation online.
Learn about our grants
Our research and education grants support the brightest minds in radiology across all stages of their careers. Funds from donors like you provide our grantees with the opportunity to discover some of today's most innovative procedures, directly benefitting countless patients.
Additional opportunities
We offer a wide variety of sponsorship opportunities designed to help your company reach its goals and engage with members, donors and decision makers from all over the world.