In order to improve radiology education and patient care around the world, RSNA is partnering with established radiology departments based in low- or middle-resourced countries to create the Global Learning Center (GLC) program.
Over a three-year period, a team of RSNA members will work with an institution to develop a customized learning plan including a curriculum with in-person, hands-on training, didactic lectures (virtual and in person), conferences, online courses and other education offerings. Equipment and technical assistance will also be provided.
Since the program's introduction in 2019, RSNA has established four GLC sites, in South Africa, Tanzania, Ecuador and Indonesia.
Learn more about each location below and find out how to become a GLC team member.
RSNA GLC locations and subspecialties
Ciptomangunkusumo National Referral Hospital at the University of Indonesia (FKUI/RSCM) in Jakarta, Indonesia
Established January 2023
Focused on women's and abdominal imaging
Hospital Metropolitano in Quito, Ecuador
Established January 2022
Focused on musculoskeletal and cardiothoracic imaging
Muhimbili University of Health and Allied Sciences (MUHAS) in Dar es Salaam, Tanzania
Established January 2021
Focused on women's imaging and neuroradiology
Stellenbosch University in South Africa
Established January 2020
Focused on musculoskeletal and cardiothoracic imaging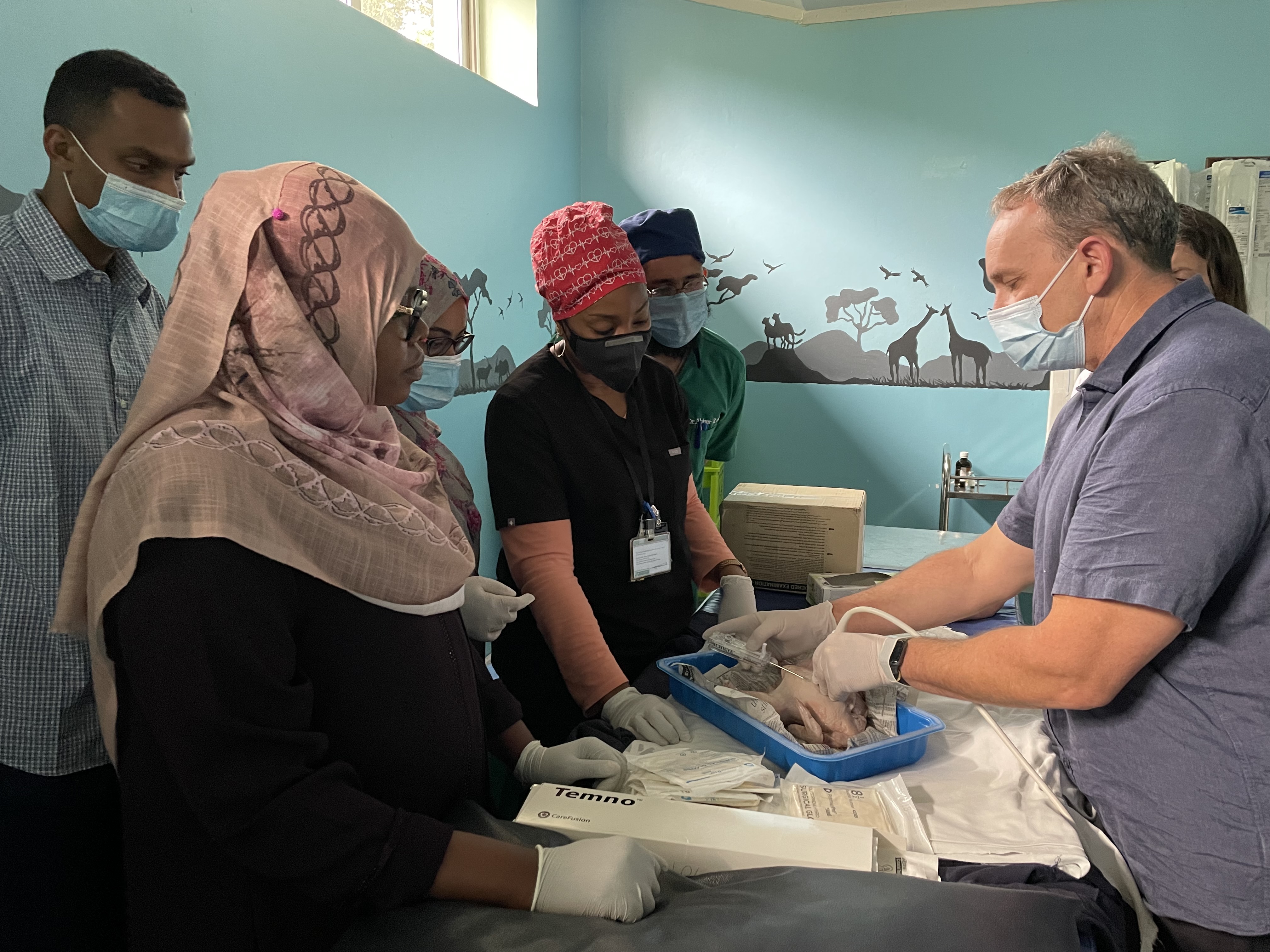 Apply to be a GLC team member
A team of up to four RSNA volunteers will be selected from our pool of applicants to match the needs of the GLCs that need staffing:
A program director
Team members
These volunteer team members will collaborate with onsite radiologists to design a learning plan customized to the needs of the GLC using RSNA's educational resources.
Team members will execute the learning plan with lectures, hands‐on training and point‐of‐care opportunities. Education will be both virtual and in person at the GLC.
Team member application requirements
To be considered for an RSNA GLC team position, applicants must:
Be an RSNA member in good standing
Be an expert in his or her field/subspecialty
Have a minimum of three to five years of teaching experience
Have experience working in low- and middle‐income countries and/or current RSNA outreach programs
The GLC program director will be expected to serve for three years, while supporting team members may apply for 18-month terms. Please inform us if you would like to be considered for the program director role, a team member role or both.
We need team members in Ecuador — apply today!
We are actively seeking team member applications for our host site in Quito, Ecuador.
To be considered for a team member position in Ecuador, applicants should meet the following criteria:
Experience in musculoskeletal and/or cardiothoracic subspecialties
Spanish speaking (a preference for bilingual applicants who can speak English and Spanish)
Application deadline
The deadline to submit applications for Ecuador team members is April 21, 2023.
Looking to volunteer, but unable to commit to long-term work?
Add your name to our GLC microvolunteering list! If a short-term opportunity arises that matches your area of expertise, we will contact you.
Global Learning Center hosting requirements
RSNA will consider host institutions from countries classified as low- to middle-income by the World Bank.
Past host institutions from the International Visiting Professor Program in eligible countries are strongly encouraged to apply.
To be considered as a GLC, applicant institutions must:
Be a university or hospital
Be located in eligible countries (classified as low- to middle-income by the World Bank)
Demonstrate a need for radiology education and resources
Have an established radiology department (defined as staffed with at least one radiologist)
Have a designated team lead who will serve as a primary contact with English fluency
Upon selection, the GLC will be responsible for covering local expenses for RSNA team members during site visits. The GLC will be expected to demonstrate the ability to provide IT‐related support, a reliable internet connection and basic classroom furniture.

GLC program participants will also be required to become RSNA members, through the RSNA discounted dues program.
Global Learning Center host application
Submit an application to become the next GLC host institution! The submission deadline is June 30, 2023.
Apply to be a GLC institution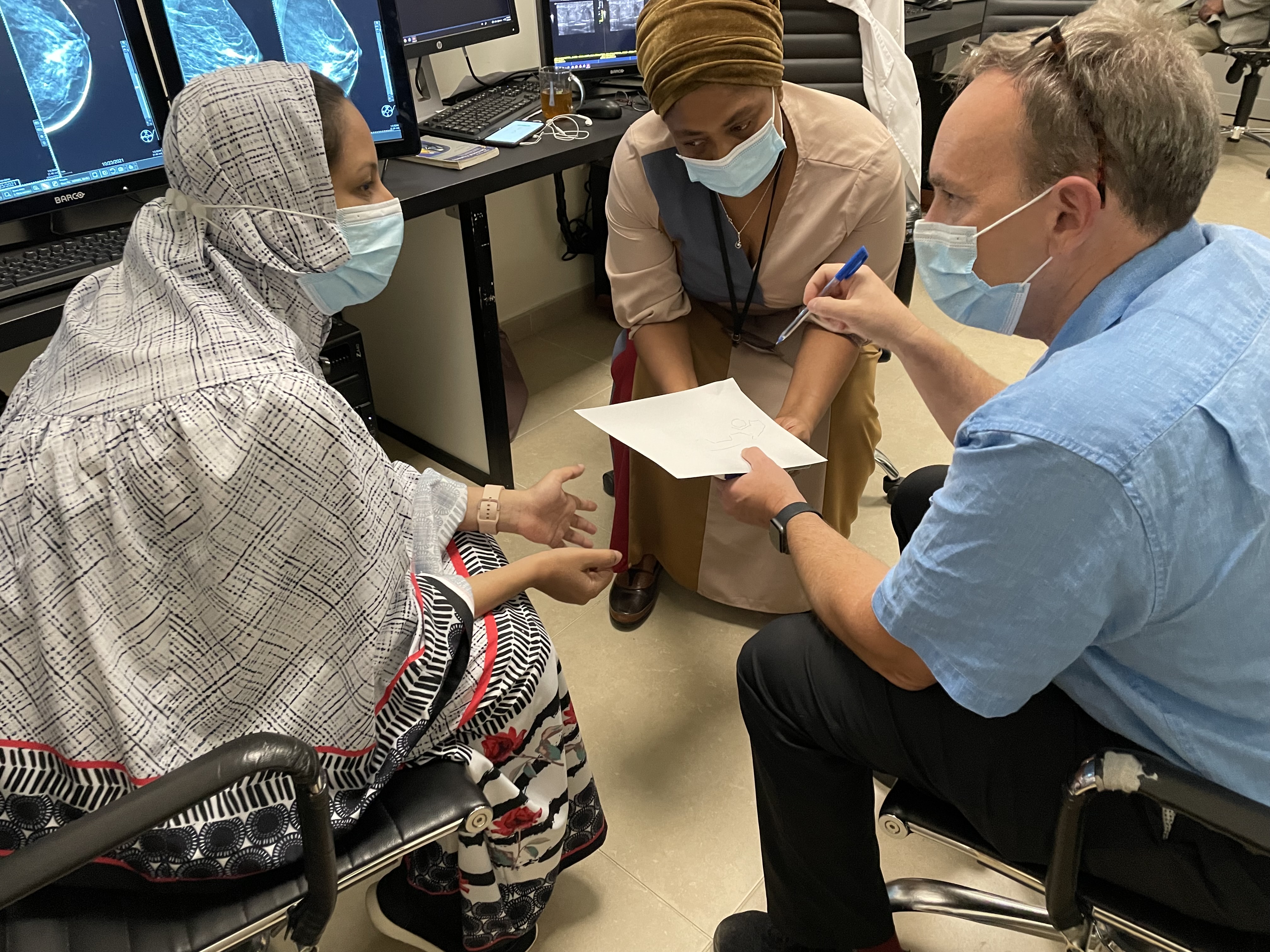 Contact us
If you have questions about the GLC program, please email CIRE@rsna.org.