Successful Completion of RSNA's First Global Learning Center
Stellenbosch University celebrates accomplishments achieved during a pandemic
BY JENNIFER ALLYN
July 20, 2023
---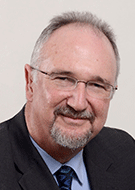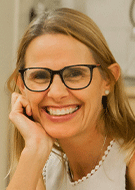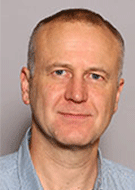 ---
RSNA's first Global Learning Center (GLC) at Stellenbosch University recently closed after three and a half years of online and in-person learning that was challenged by COVID-19.
GLCs are partnerships between RSNA and established radiology departments based in low- or middle-resource countries. The three-year program pairs a team of four RSNA volunteer radiologists with four members of the GLC's radiology department to design a customized curriculum tailored to the facility's unique educational needs.
Selected in 2019, Stellenbosch University, a public research university in the Western Cape province of South Africa, was expecting an onsite visit by the RSNA team to begin the process of developing a curriculum. Following a pivot in March 2020 due to COVID-19, the onsite and RSNA teams quickly conducted a needs assessment and curriculum planning through a series of phone calls and virtual meetings.
Within a matter of months, the GLC team developed a three-year curriculum focusing on cardiothoracic and musculoskeletal imaging set to begin with online education and incorporate in-person teaching when travel became available.
"With the advent of the pandemic and the curtailment of international travel at a crucial early stage of the program, we had to regroup and initially focus on virtual teaching," said GLC program director, Richard Pitcher, MBChB, PhD, chair of the university's Department of Radiology. "The RSNA staff and faculty showed great flexibility, promptly collating a wide range of on-line teaching resources."
In recognition of the delay due to the pandemic, the Stellenbosch GLC was granted an extension for their program. The program officially ended in June 2023 with lots of praise and recognition for the successful pivot during the pandemic and the myriad accomplishments.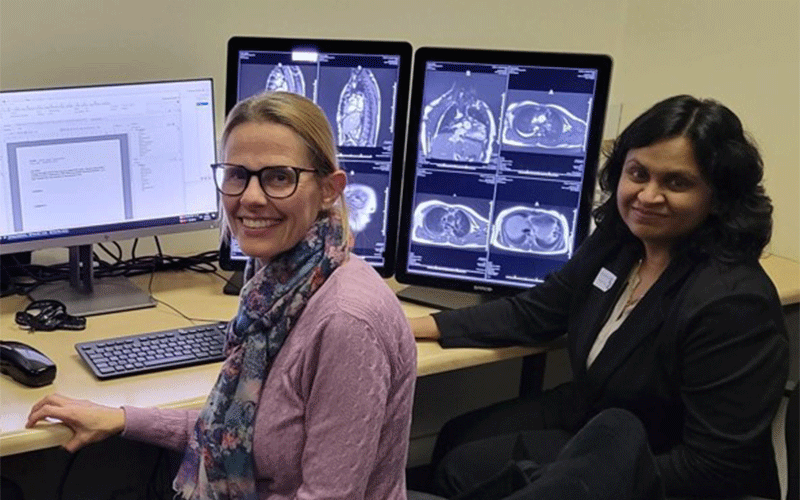 Determination During COVID
Despite the challenges of delayed in-person meetings, RSNA staff helped both the onsite and visiting teams curate online content into education modules.
"We initially built the program around in person visits, then had to rethink our strategy entirely," said Christelle Ackermann, MBChB, MMed Radiology (Diagnostic), PhD, an onsite GLC faculty member. "We realized we needed to do as much online training as possible but lacked the infrastructure to facilitate group online lectures. The RSNA GLC team was amazing in their support, and we were able to procure a state-of-the-art digital classroom and had access to the vast online resources of RSNA through membership."
To facilitate online learning, RSNA worked with Stellenbosch University to develop the "smart" classroom with GLC faculty planning the room to best meet the needs of the students. RSNA provided financial support for this project.
In July 2020, nine radiologists from Stellenbosch began their first two online courses in musculoskeletal and cardiothoracic imaging, with plans for additional courses to be provided every four months for the entirety of the program.
The GLC team were finally able to visit Stellenbosch in August, September and October 2022 and April 2023.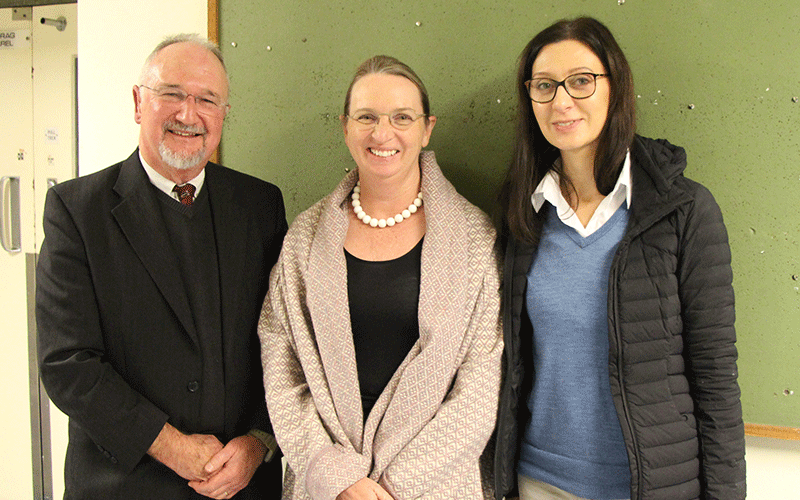 Legacy of Learning
The delay in getting started at Stellenbosch and the virtual work that was necessary ultimately gave both teams time to identify specific needs outside of the cardiothoracic and musculoskeletal imaging curriculum that would benefit their patients.
Additional areas identified and developed for improvement included adding MSK-reading workstations, the implementation of an MSK rotation, including a shoulder imaging clinic, and training in image-guided procedures.
"Setting up multidisciplinary teams with the referring physicians, such that they understand what radiology can deliver, and creating deep personal relationships between the clinical staff, has ushered in a whole host of new diagnostic and interventional possibilities which are now actively changing patient lives and making for integrated and timely health care," said RSNA program director Mark Cresswell, MBBCh, a radiologist at St Paul's Hospital in Vancouver, BC, Canada.
The GLC teams also worked together to improve reporting services at Stellenbosch as well as develop more efficient MRI service. An added benefit was that the radiology team developed stronger relationships with other health care departments at Stellenbosch, including orthopedics and rheumatology.
"One of the lasting legacies of the GLC is the building of relationships with experts in cardiothoracic and musculoskeletal imaging, thereby opening avenues for future collaboration both in research and in consultation," Dr. Ackermann said. "The RSNA GLC program and the opportunity for one of our consultants to complete a three-month fellowship in MSK definitely paved the road for the establishment of local subspecialty training programs in South Africa—something that has been very much lacking."
The partnership will ultimately benefit patient care throughout the region.
"Patients now have access to state-of-the-art cardiac and pulmonary and orthopaedic and rheumatological services, with integrated rapid access clinics that combine diagnostic and interventional services into the existing referring clinician's clinics, including rapid access shoulder clinic with surgical review, imaging and surgical planning and booking done at the same time," Dr. Cresswell said.
During the closing ceremony, the onsite team expressed deep gratitude to the RSNA team for enhancing its profile nationally and internationally and ushering in a new era for the department.
"The teaching and mentorship of the GLC will continue to play out in many aspects of our clinical responsibilities, enhancing patient care through improved imaging protocols, increased detail of radiological reporting and more substantive radiologist contributions to multidisciplinary clinical meetings," Dr. Pitcher said. "The GLC provided new rigor and excellence to our clinical practice and has been key in defining the next phase of our journey as an academic department. The GLC's most profound legacy will be the mentoring fostered, the friendships formed and the collaborations forged, for which we as a department and an institution are profoundly grateful."
For More Information
Read the previous RSNA News stories about the Stellenbosch University GLC:
RSNA and Stellenbosch GLC Team Members
RSNA Team Members
Mark Cresswell, MBBCh, Program Director
Kambiz Motamedi, MD
Sudhakar Pipavath, MD
Elsie Thao Nguyen, MD
Brian F. Mullan, MD, MS, MMed, FCCP
Prachi P. Agarwal, MD
Omer A. Awan, MD
Stellenbosch Team Members
Richard D. Pitcher, MBChB, PhD, Program Director
Christelle Ackermann, MBChB, MMed, PhD
Stephanie Griffith-Richards, BSc, MBChB, MMed
Razaan Davis, MBChB, MMed
Sucari Vlok, MBChB, MMed