The latest updates and announcements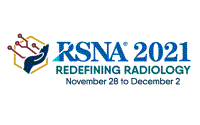 RSNA 2021 Returns to Chicago
Registration is open for the RSNA 107th Scientific Assembly and Annual Meeting, the world's largest annual radiology forum, to be held at McCormick Place Chicago, Nov. 28 – Dec. 2, 2021.
RSNA 2021: Redefining Radiology will showcase new ideas and technologies that redefine what it means to work as a radiologist. With more than 2,000 presenters and more than 300 live educational courses, the meeting promises to deliver an outstanding program with a multitude of science, education and CME opportunities for radiology professionals from around the world.
RSNA 2021 Will Require Vaccines and Masks
We have recently updated our health and safety protocols for the meeting. RSNA will require proof of vaccination from all meeting attendees and exhibitor personnel prior to the meeting or upon admittance to McCormick Place. In addition, face masks will be required in all public indoor spaces. Additional details, including instructions for the verification process, will be provided in the coming weeks.
RSNA will continue to monitor CDC recommendations and will update safety measures as appropriate. For the most up-to-date information on RSNA 2021 health and safety precautions and requirements, visit RSNA.org/Annual-Meeting/RSNA-2021-Health-And-Safety.
RSNA's virtual meeting component will allow unvaccinated individuals to participate in the meeting remotely—with 100% of eligible meeting programming available on-demand through April 30, 2022.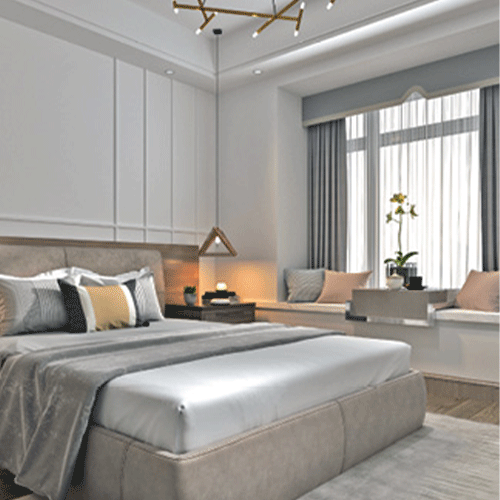 Reserve Your Hotel for RSNA 2021
Reservations for hotel accommodations are open for RSNA 2021
When you reserve your hotel through RSNA, you receive:
• Discounted rates: Reserve your hotel with us and get discounted rates at nearly 60 hotels.
• Exceptional customer service: Enjoy peace of mind knowing we will resolve hotel disputes and assist with your questions or concerns.
• A Clean and Safe Stay: Hotels have the safety and well-being of guests in mind and have taken necessary actions to ensure a healthy stay at their properties.
• Free transportation: We provide you with free Metra train tickets and free bus service between your official RSNA hotel and McCormick Place.
• Flexible travel dates: Arrive early or stay after the annual meeting. We'll accommodate your travel plans.
• Easily update your reservation: We work with you to make sure your reservation is right.
Booking your hotel through RSNA ensures a secure reservation. onPeak is the only RSNA 2021 certified hotel partner. ACE Marketing and FHTglobal are the official international travel agencies offering travel packages to the annual meeting.
Book your room now at RSNA.org/Annual-Meeting/Hotel. For more information or questions, contact RSNA hotel services, housing@rsna.org.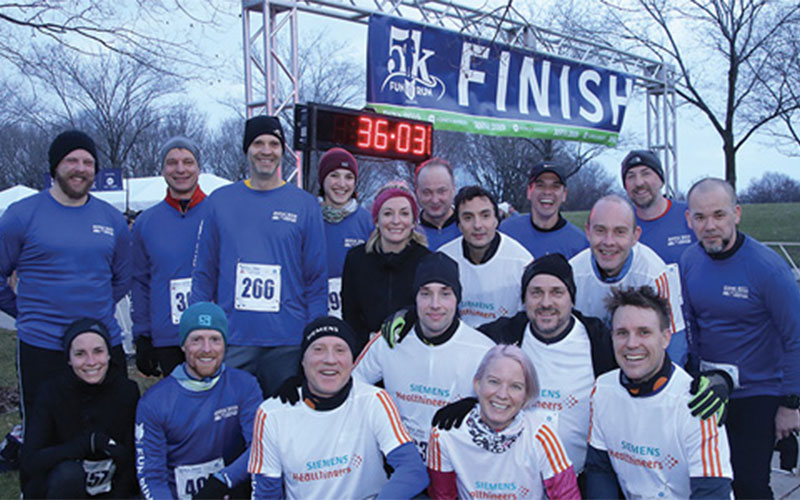 Register for RSNA 5K Fun Run Supporting R&E Foundation
Get energized during the annual meeting and join your colleagues at the RSNA 2021 5k Fun Run.
Your participation helps improve patient care by supporting research and education in radiology through the RSNA R&E Foundation. The Foundation helps keep radiology at the forefront of health care and funds grants and awards to individuals and institutions that advance radiologic research, education and practice.
Whether you walk, run or wheel, you can experience the beauty of sunrise on Lake Michigan's shoreline alongside your friends, family and colleagues at the RSNA 2021 5k Fun Run. Be sure to share your selfies with us on social media using #RSNA21.
Start Time:
Tuesday, Nov. 30, 6:30 a.m. Central Time (CT)
Advance registration: $40 (Save 10% when you register by Nov. 27) Onsite registration: $50 (Available Nov. 28 to 29)
Register for the 5k when you register for the annual meeting at RSNA.org/Register.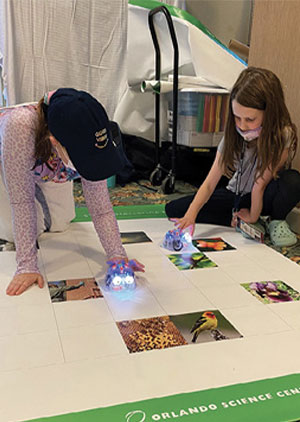 Camp RSNA Offers Members Free Onsite Childcare
Making the annual meeting an inclusive experience for all radiology professionals has always been a priority for RSNA, which is why we have offered childcare during the meeting since 1997.
Now Camp RSNA is free to members and available to non-members for a nominal fee.
Let the friendly staff at Camp RSNA provide worry-free care for your children while you make the most of your RSNA 2021 experience. Open to children ages six months to 12 years, Camp RSNA offers parents attending the meeting onsite childcare services during RSNA 2021. Enjoy peace of mind knowing your children are engaging in a variety of active and creative experiences led by a thoroughly trained and trusted team.
Visit RSNA.org/Annual-Meeting for Camp RSNA registration.