The latest updates and announcements

See What's Waiting for You at RSNA 2023
We are putting the final touches on plans for RSNA 2023 and preparing to welcome medical imaging professionals to Chicago's McCormick Place to experience the biggest week in radiology.
Registration is open, and there is still time to select your hotel accommodations, prepare your travel arrangements and even start planning for the special events and opportunities you will enjoy during your visit.
The RSNA 2023 theme, Leading Through Change, highlights the evolving field of radiology and centers on how radiology professionals can be intentional and proactive as we navigate and lead others through change. Take time this year to make new connections, experience the latest in science and education and try something new.
See what's waiting for you at RSNA 2023. Learn more and register at RSNA.org/Annual-Meeting.
Important Dates to Remember
Registration now open for all attendees. Program schedule available at RSNA.org/Annual-Meeting.
• Early Bird Rate Deadline Oct. 4
• Advance Hotel Reservation Deadline Nov. 8
All The Latest in Medical Imaging AI
As leaders in the ethical application of medical imaging AI, RSNA invites you to discover the latest in AI technology and solutions.
• Connect with industry experts in the AI Showcase where you can also enjoy hands-on learning and special engagement opportunities.
• Immerse yourself in the hottest topics in AI, machine learning and deep learning in the RSNA AI Theater.
• The RSNAI Resource Center, located in the AI Theater, will highlight AI resources and education.
• Remember to visit the Imaging AI in Practice booth to experience demonstrations of new AI-enabled tools and practice enhancements in real-world clinical scenarios.
If you're looking for the latest in medical imaging AI, you will find all these resources in the Technical Exhibits halls at RSNA 2023.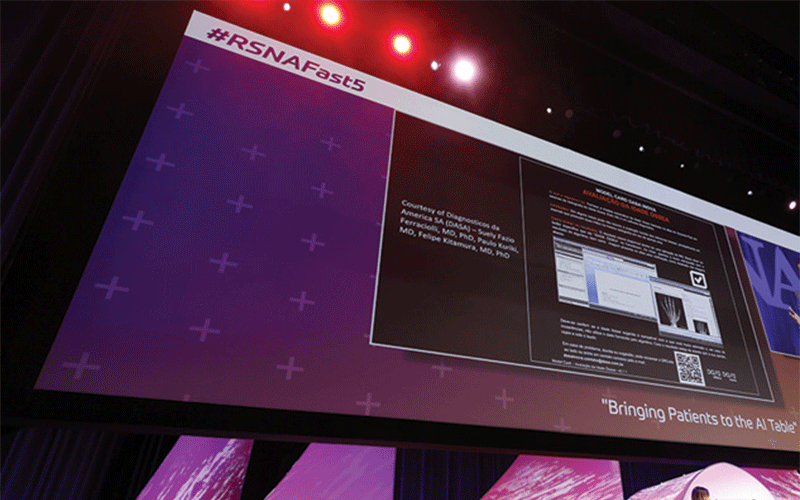 Cases, Competitions and Thought-Provoking Themes
Enjoy lively competition and inspired thinking during some of the most sought-after annual meeting experiences.
Five speakers present for five minutes each in the popular Fast 5 session, moderated by Ángel Gómez-Cintrón, MD, MPH. These innovative, non-clinical topics are selected by popular vote. The schedule of topics and presenters is available at RSNA.org/Annual-Meeting/Meeting-Highlights.
Don't miss the exciting game show, Oncology Imaging and Interventions: The Radiology Jeopardy. Three teams compete for bragging rights against each other.
This high-energy event will be moderated on the Arie Crown stage by Julius Chapiro, MD, PhD, and Anna Shapiro, MD.
Build diagnostic knowledge with Case of the Day. Available on the meeting app and in the Learning Center, meeting participants submit answers to a daily unique and challenging case. The correct answer is revealed the following morning.
Submit a correct answer to earn 0.5 AMA PRA Category 1 Credits™.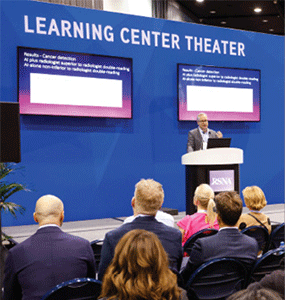 Learning Center Adds Second Theater and New Café
This year, in addition to offering scientific and education digital presentations available for self-study, the Learning Center will be home to two theaters featuring 10-minute presentations of late-breaking research. Enjoy live presentations daily from 9 a.m. to 3 p.m. on generative AI, imaging of immunotherapy, sustainability in radiology, and theranostics.
Take a break between presentations and enjoy artisan-crafted coffee beverages and small bites to fuel your day at the new Learning Center Café. While you're there, enjoy the Art of Imaging exhibit featuring creative work by your peers.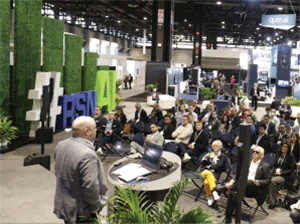 RSNA Labs Offer Opportunities for Hands-On Learning
Set time aside to participate in one of several opportunities to perfect your clinical and technical skills.
Practice techniques in the RSNA Hands-on Labs with 90-minute, hands-on training courses focused on Pediatric Musculoskeletal US; Liver Elastrography; Musculoskeletal US: Approach to Ultrasound Assessment of the Shoulder with Dynamic Maneuvers; Ultrasound Doppler Hands-On Course of the Carotid System and Abdominal Vasculature; Breast US Biopsy; and Contrast Reaction Management.
Build AI acumen in the RSNA Deep Learning Lab, located in the Learning Center. The Lab features 19 unique sessions covering a range of topics and skills. Bring your own devices for hands-on activities and to explore new tools and resources.
Add these noteworthy courses to your registration for an additional fee.
Career Support in Recruiters Row
RSNA Career Resource Center is now located in Recruiters Row. Here you'll find the latest job postings and new features including the RSNA Professional Portrait Studio and a lounge area.
New interview suites will be available, offering a private space for job seekers and recruiters to meet.
Visit RSNA.org/Careers to learn more.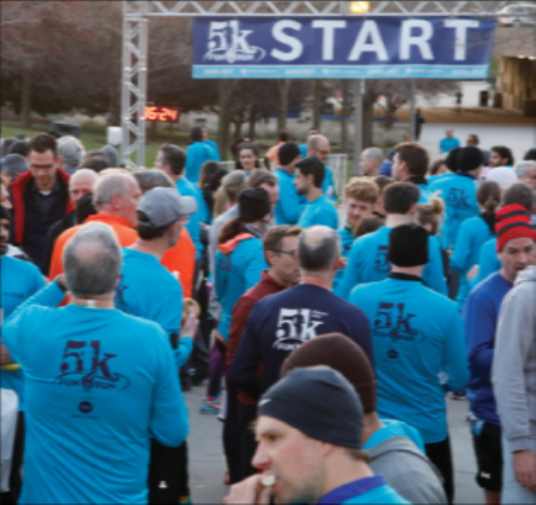 RSNA 5k Fun Run
Registration is open for the RSNA 5k Fun Run—a popular annual meeting event that gives you the chance to get some exercise and support the RSNA R&E Foundation.
The event will be held Tuesday, Nov. 28, at 7 a.m. Register in advance at RSNA.org/Fun-Run or at the RSNA 5k Fun Run Desk in McCormick Place. The advance registration fee is $40; onsite fee is $50.
All registration fees are considered a donation and are nonrefundable.
Special Events Scheduled for RSNA 2023
Take time to build connections and make a difference during RSNA 2023.
On Tuesday, raise a glass to RSNA 2023 during a free happy hour event in the Technical Exhibits Halls! Participating exhibitors will serve appetizers and beverages at their booths from 2-5 p.m. Connect with industry influencers, colleagues and friends in a relaxed and social atmosphere.
Then, don't miss RSNA After Dark, on Wednesday, Nov. 29. This late-night party will take place from 9 p.m. to midnight at TAO Chicago, one of the Second City's most exclusive clubs. TAO Chicago is located in an historic Chicago building in the vibrant River North neighborhood.
RSNA After Dark is a ticketed event. Price includes entry to the venue, open bar, small bites and music from a world-class DJ. Cost: $85 (tickets are limited). Must be 21 to enter and photo ID is required upon entry.
Visit RSNA.org/Annual-Meeting for details.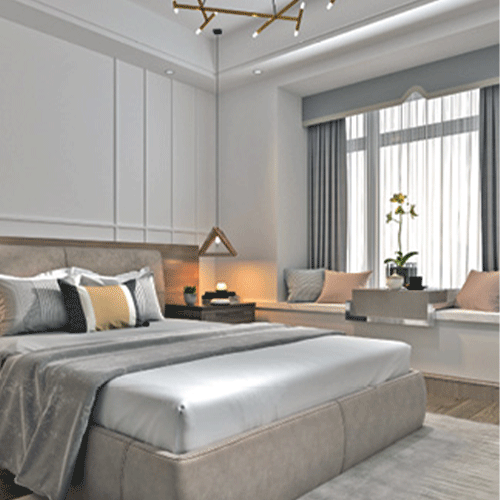 Hotel Reservations Are Open for RSNA 2023
Reserve your hotel through RSNA and receive:
Discounted rates: Reserve your hotel with us and get discounted rates at nearly 60 hotels.
Exceptional customer service: We will resolve hotel disputes and assist with your questions and concerns.
A clean and safe stay: Our partner hotels have your safety and well-being in mind and have taken necessary steps to ensure a healthy stay at their properties.
Free transportation: During your stay, you'll enjoy free Metra train tickets and free bus service between your official RSNA hotel and McCormick Place.
Flexible travel dates: Even the best made plans can change. Arrive early or stay after the annual meeting. We'll accommodate your travel plans.
Easily update your reservation: We work with you to make sure your reservation is right.
Earn loyalty points: Loyalty counts, and the points are yours when you reserve your room through RSNA.
Get peace of mind with flexibility and world-class customer service when you reserve with onPeak, the only RSNA 2023 certified hotel partner.
Reserve your hotel now at RSNA.org/Annual-Meeting/Hotel. For more information, contact RSNA hotel services at hotelservices@rsna.org.
Bistro RSNA
Enjoy a delicious midday meal in a comfortable setting when you dine at Bistro RSNA. This savory buffet experience features a different menu concept each day and provides ample seating for dining and networking with colleagues.
Located in the Technical Exhibits South Hall A and North Hall B, Bistro RSNA will be open Sunday-Wednesday, from 11 a.m. to 2:30 p.m. Meal tickets may be purchased in advance through the RSNA 2023 registration website for $28/meal or onsite during the meeting for $29/meal.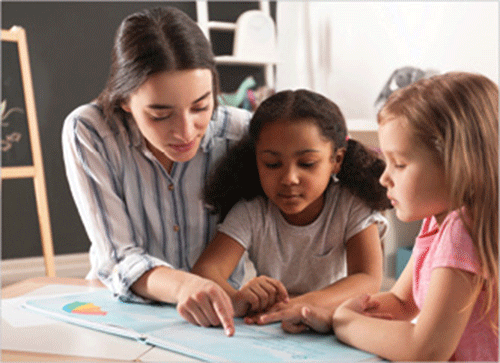 Childcare at Camp RSNA
Let the friendly staff at Camp RSNA provide worry-free care for your children while you make the most of your RSNA 2023 experience. Open to children ages six months to 12 years, Camp RSNA is available free to members and available to non-members for a nominal fee.
Take advantage of an inclusive meeting experience while your children are actively, creatively and safely engaged under the care of our trained and trusted staff. After the meeting, you and your family can explore the beautiful city of Chicago together.
Watch RSNA.org/Annual-Meeting for updates on Camp RSNA.