The following are highlights from the current issues of RSNA's peer-reviewed journals.
Radiology: Imaging Cancer Accepting Submissions for Special Collection
Submission Deadline: July 1
Submissions are being accepted for Radiology: Imaging Cancer's Special Collection on Preclinical and Translational Cancer Imaging.
The special collection seeks submissions on the use of animal and phantom models for evaluating the safety and efficacy of new imaging tracers, assessment of new imaging modalities and techniques and other exciting developments in cancer imaging.
The collection's guest editor, Luke Wilkins, MD, is an assistant professor of radiology and medical imaging at UVA Health, Charlottesville, VA.
Visit RSNA.org/ImagingCancer for more information and submission details.
Radiology: Artificial Intelligence

Accepting Submissions for a Special Issue
Submission Deadline: June 15
Submissions are being accepted for Radiology: Artificial Intelligence's special issue on "Radiology AI in Practice," that will be published in January 2022.
The special issue is accepting "AI in Brief" manuscripts that focus on the rigorous evaluation of an AI system in clinical practice. Submissions should be up to 1,500 words.
Manuscripts will undergo a competitive peer-review process. Those works accepted for publication will be made available online soon after acceptance as "Just Accepted" manuscripts before appearing in the journal's January 2022 special issue.
The special issue's guest editors are:
John Mongan, MD, PhD, associate chair, Translational Informatics and associate professor of clinical radiology at the University of California, San Francisco. Dr. Mongan chairs RSNA's Machine Learning Steering Committee and is an associate editor of Radiology: Artificial Intelligence.
Achala Vagal, MD, MS, vice chair for Research and professor in the Department of Radiology at the University of Cincinnati College of Medicine. Dr. Vagal chairs the Neurologic/Head and Neck Imaging Section for RadioGraphics.

Carol C. Wu, MD, professor, Department of Thoracic Imaging at the University of Texas MD Anderson Cancer Center. Dr. Wu chairs the Society of Thoracic Radiology's Big Data Committee.
Visit RSNA.org/AI for more information and submission details.
New Journal Series Features Patient Perspectives
Since imaging is central to diagnosis and follow up of cancer, clinical cancer imaging professionals almost certainly have identified a new cancer and recurrent disease, both of which change the course of a patient's life. However, most cancer imaging professionals (with the exception of interventional radiologists) only briefly, if ever, actually see the person in the images and the trajectory of their life.
To help the cancer imaging community better connect with the people we serve through clinical work and research, Radiology: Imaging Cancer is presenting a series of patient perspectives on cancer.
Over the next few months, look for online articles, editorials and podcasts discussing the effect of a cancer diagnosis and therapy on a patient's life. By providing a voice to the person in the cancer image, the Radiology: Imaging Cancer editors hope to inspire the cancer imaging community to improve the quality of care for patients and better understand the real-life impact of cancer.
Visit RSNA.orgImagingCancer to find the latest series information.
Fleischner Society Visual Emphysema CT Patterns Help Predict Progression of Emphysema in Current and Former Smokers: Results from the COPDGene Study
Chronic obstructive pulmonary disease (COPD) is a common, preventable and treatable disease characterized by persistent respiratory symptoms and airflow limitation. CT is increasingly used in patients with COPD to assess the presence, pattern and severity of emphysema and to identify concomitant diseases — particularly lung cancer.
Quantitative CT imaging is also used to help quantify the features of COPD, specifically emphysema, air trapping and airway abnormality. Quantitative CT has also been used to help demonstrate the efficacy of treatment for emphysema related to alphas-1 antitrypsin deficiency and would potentially be an important end point in trials of treatment for smoking-related emphysema.
In a study published online in Radiology, Bilal El Kaddouri, MD, Hôpital Erasme, Université Libre de Bruxelles, Brussels, Belgium, and colleagues evaluated the potential relationship between emphysema visual subtypes and progression of emphysema and gas trapping.
Current and former smokers with and without COPD enrolled in the prospective Genetic Epidemiology of COPD (COPDGene) study between 2008 and 2011 had their Fleischner Society visual CT scores assessed at baseline, quantitative inspiratory and expiratory CT, and at five years. Patients also underwent pulmonary function testing at baseline CT and at five years. In participants with COPD, those with visual presence of mild, moderate and confluent emphysema at baseline CT showed a mean decline in lung density compared with those with trace emphysema. For participants without COPD, those with visual presence of mild and moderate emphysema at baseline CT showed a mean decline in lung density compared with those with trace emphysema.
"The presence of visible parenchymal or paraseptal emphysema at CT in current or former smokers is an important predictor of subsequent progression of emphysema. The Fleischner Society emphysema grading system may be useful as a simple prognostic marker in smokers, with or without chronic obstructive pulmonary disease and may have value in therapeutic trials and in clinical practice," the authors write.
Read the full article at RSNA.org/Radiology.
Imaging Features of Complications after Coronary Interventions and Surgical Procedures
Coronary artery interventions and surgical procedures are used in the treatment of coronary artery disease and some congenital heart diseases. Cardiac and noncardiac complications can occur at variable times after these procedures, with patient clinical presentation ranging from the asymptomatic to devastating.
In an article published in RadioGraphics, Harold Goerne, MD, Imaging and Diagnostic Center CID, Guadalajara, Mexico, and colleagues reviewed the clinical symptoms and pathophysiologic and imaging features of various complications of coronary artery interventions and surgical procedures.
The article highlighted the complications of percutaneous coronary interventions, including restenosis, thrombosis, dissection of coronary arteries or the aorta, coronary wall rupture or perforation, stent deployment failure, stent fracture, stent infection, stent migration or embolism and reperfusion injury. The authors also discussed the complications of several surgical procedures, including coronary artery bypass grafting, coronary artery reimplantation procedure, coronary artery unroofing and the Takeuchi procedure.
"Complications of coronary artery interventions and surgeries are rare but can be potentially devastating. CT is the most useful noninvasive imaging modality in the evaluation of these complications. MRI provides excellent information on the status of the myocardium. Invasive coronary angiography is the reference standard for diagnosis," the authors conclude.
Read the full article at RSNA.org/RadioGraphics.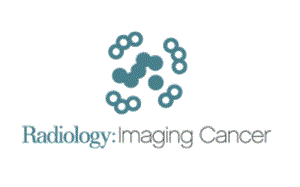 Gleason Grade Group Concordance between Preoperative Targeted Biopsy and Radical Prostatectomy Histopathologic Analysis: A Comparison Between In-Bore MRI-guided and MRI–Transrectal US Fusion Prostate Biopsies
Prostate cancer is the most common cancer and the second most common cause of cancer-related deaths in men in the U.S. It encompasses a wide spectrum of aggressiveness, with different treatment options recommended for the indolent versus the more aggressive forms of the disease. Biopsy grade group (GG) is the mainstay in risk assessment of men with prostate cancer. Therefore, accurate preoperative GG identification is crucial for proper selection of treatment options tailored to characteristics of each tumor and patient. Traditionally, diagnosis of prostate cancer relied on extended transrectal US (TRUS)–guided systematic sampling of the prostate. This approach, however, frequently misses or underestimates the disease burden given the inability of US to easily distinguish between prostate cancer and benign prostatic tissue.
In an article published online in Radiology: Imaging Cancer, Daniel N. Costa, MD, University of Texas Southwestern Medical Center, Dallas, and colleagues hypothesized that in-bore MRI-guided biopsies with direct needle and lesion visualization will enable a lower GG upgrade rate compared with MRI-TRUS fusion biopsies. Thus, the goal of this study was to determine and compare the rates of GG discrepancies between different targeted biopsy techniques (in-bore vs. fusion) after propensity score weighting using whole-mount radical prostatectomy (RP) tissue specimens as the reference standard.
"The superior sampling accuracy and precision associated with MRI-guided in-bore biopsies offer a significantly lower incidence of GG upgrades compared with MRI-TRUS fusion biopsies upon RP. Further investigation of the impact of these findings on patient outcomes and cost-utility analyses comparing both techniques should be encouraged," the authors conclude.
To read the full article, go to RSNA.org/ImagingCancer.

Perceived Realism of High-Resolution Generative Adversarial Network–derived Synthetic Mammograms
The generation of synthetic medical images is of increasing interest to both the medical and machine learning communities for a number of reasons.
In a study in Radiology: Artificial Intelligence, Dimitrios Korkinof, Kheiron Medical Technologies Ltd., London, and colleagues explored whether generative adversarial networks (GANs) can enable synthesis of realistic medical images that are indiscernible from real images, even by domain experts.
In this retrospective study, progressive growing GANs were used to synthesize mammograms at a resolution of 1280 x 1024 pixels by using images from 90,000 patients collected between 2009 and 2019. To evaluate the results, a method to assess distributional alignment for ultra–high-dimensional pixel distributions was used, which was based on moment plots. This method was able to reveal potential sources of misalignment. A total of 117 volunteer participants (55 radiologists and 62 nonradiologists) took part in a study to assess the realism of synthetic images from GANs.
"We demonstrated that a generation of realistic whole-image, full-field digital mammograms is possible by using progressive GAN architecture," the authors write.
To read the full article, go to RSNA.org/AI.