The following are highlights from the current issues of RSNA's peer-reviewed journals.
Cranial US in Infants Exposed to Zika Virus: The NATZIG Cohort
Zika virus infection during pregnancy may lead to a wide range of central nervous system changes. Most previous studies have assessed patients who are severely affected, usually associated with microcephaly, a hallmark of the infection. There is little information regarding the prevalence of central nervous system abnormalities in infants with normal head size. Moreover, studies addressing neuroimaging findings as primary outcomes of the offspring of mothers infected with Zika virus are variable regarding inclusion criteria.
In a study published in Radiology, Sara Reis Teixeira, PhD, Ribeirão Preto Medical School, University of São Paulo, São Paulo, Brazil, and colleagues investigated cranial US signs of prenatal Zika virus exposure and describe frequencies of cranial US findings in infants exposed to Zika virus compared to those in control infants.
Two hundred twenty Zika virus– exposed infants born to 219 mothers infected with Zika virus were compared with 170 control infants. Eleven of the 220 Zika virus–exposed infants, but no control infants, had a Zika virus–like pattern at cranial US. No difference in frequency of mild findings was observed between the groups. The mild finding of lenticulostriate vasculopathy, however, was nine times more frequent in Zika virus–exposed infants than in control infants.
"Lenticulostriate vasculopathy (LSV) was more common in the Zika virus– exposed infants than in the control infants. Except for LSV, the frequency of mild cranial US findings was not significantly different between the Zika virus–exposed infants and the control infants. Further studies are needed to evaluate the potential clinical significance of LSV and other mild cranial US findings in infants exposed to Zika virus," the authors conclude.
Read the full article at RSNA.org/Radiology. Follow the Radiology editor on Twitter @RadiologyEditor.
Gastrointestinal Bleeding at CT Angiography and CT Enterography: Imaging Atlas and Glossary of Terms
Gastrointestinal (GI) bleeding is a common potentially life-threatening medical condition that frequently requires multidisciplinary collaboration for proper diagnosis and management. CT aids identification of the location and cause of bleeding and is an important complementary tool to endoscopy, nuclear medicine, and angiography in evaluating patients with GI bleeding. For radiologists, interpreting CT studies in patients with GI bleeding can be challenging owing to the large number of images acquired and the diverse potential causes of the bleeding.
In a pictorial review published in RadioGraphics, Flavius F. Guglielmo, MD, Thomas Jefferson University, Philadelphia, and colleagues in the Society of Abdominal Radiology GI Bleeding Disease–Focused Panel, provided a practical resource for radiologists who interpret CT studies for GI bleeding and a review of the proper terminology, common causes, key patient history and risk factors, optimal CT techniques and guidelines for interpretation of GI bleeding.
Some causes of GI bleeding are not visible on CT images, in which case identifying contrast extravasation or highly attenuation intraluminal blood can help to direct patient treatment. The most common CT pitfall that mimics active contrast extravasation is the presence of hyperattenuating material in the bowel loops. The use of a consistent search pattern can optimize detection and characterization of GI bleeding. The ideal way to review CT images in the picture archiving and communications system is to link the noncontrast and arterial and venous phase images in the axial, coronal, and sagittal planes and review images from the three phases and three planes in synchrony.
"This pictorial review provides a practical resource for radiologists interpreting GI bleeding CT studies so that their interpretation and radiology reports can be clear and concise and facilitate prompt clinical management," the authors write.
Read the full article at RSNA.org/RadioGraphics. Follow the RadioGraphics editor on Twitter @RadG_Editor.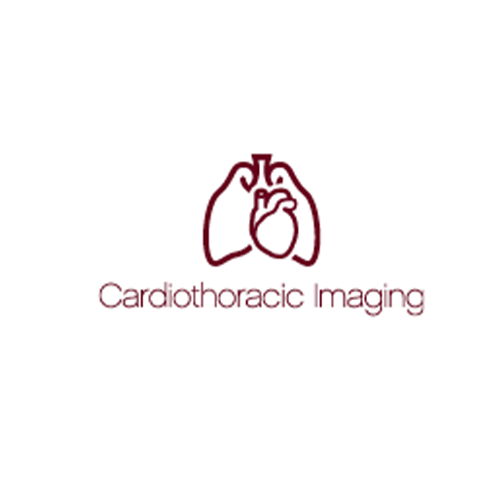 Anatomic Variations of the Hepatic Artery in 5,625 Patients
Anatomic variations of hepatic arteries are frequently observed and have a reported prevalence of 13%–48%. Information on anatomic variations in hepatic arteries of patients can be of great importance when planning hepatobiliary surgery, liver transplant and donor procedures, transarterial therapy and other endovascular interventions. The most frequently employed classifications for describing hepatic arterial variations in the previous literature are the Michels classification and its modification by Hiatt. Although they are milestones in describing hepatic arterial anatomy, these classification systems and the previous studies using them have limitations.
In a study in Radiology: Cardiothoracic Imaging, Tae Won Choi, MD, Seoul National University Hospital, Republic of Korea, and colleagues analyzed the origin and anatomic course of the hepatic arteries by using digital subtraction angiography (DSA) and multidetector CT and to define aberrant hepatic arteries. Patients underwent liver CT and chemoembolization, and the CT and DSA images were reviewed to evaluate the visceral arterial anatomy for variations in the celiac axis and hepatic arteries.
Right hepatic arteries were categorized as being aRHAs, if originating from the proximal to middle common hepatic artery, gastroduodenal artery, superior mesenteric artery [SMA], celiac axis, aorta, splenic artery or left gastric artery [LGA] or as being aLHAs, if arising from the LGA, celiac axis, aorta, or SMA. The prevalence of aRHAs and the prevalence aLHAs were similar. Patients with an aRHA were more likely to have an aLHA than those without an aRHA and patients with an aLHA were more likely to have an aRHA than those without an aLHA.
"In the present study, a significant association was found between the presence of aRHAs and the presence of aLHAs, and patients with an aRHA or an aLHA were approximately twice as likely to have a contralateral aberrant hepatic artery as those without. Therefore, when evaluating the anatomy of the hepatic artery in patients with an aberrant hepatic artery, the presence of an additional aberrant hepatic artery should be meticulously evaluated," the authors write.
To read the full article, go to RSNA.org/Cadiothoracic. Follow the Radiology:Cardiothoracic Imaging editor on Twitter @RadiologyCTI_Editor.