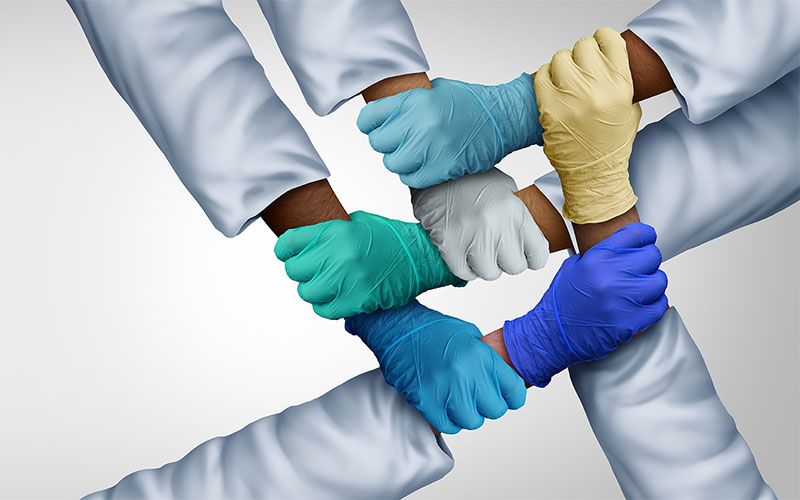 New Grants Target Emerging, Urgent Needs
The R&E Foundation announces two new Emerging Issues grant opportunities aimed at addressing timely and urgent health crises.
Interventions/Solutions to Health Care Disparities
This grant supports capacity-strengthening activities to improve radiologists' ability to address emerging issues that affect health care disparity. This research should identify issues and develop solutions to achieve better outcomes that provide equitable care for all.
Long-Term Effects of COVID-19
This grant supports research to learn why some people have prolonged symptoms, often referred to as "long COVID," or develop new or returning symptoms after the acute phase of COVID-19 infection.
The application deadline for both grants is Aug. 1.
Emerging issues grants are designed to ensure that the current and next generation of radiologists are able to meet the needs of our continuously evolving profession and its patients.
For More Information
Visit the R&E Foundation for information about education grants, research grants and investing in the future of radiology.
Foundation Focus Goes Digital
Earlier this year, Foundation Focus, the R&E Foundation's newsletter transitioned to an electronic format that will be delivered to your inbox throughout the year.
"This new approach to our publication provides us with a means of connecting quickly and more directly with members who are committed to making a positive impact on the future of radiology," said Vijay M. Rao, MD, chair of the R&E Foundation Board of Trustees.
The new digital publication provides enhanced features including engaging video material and convenient navigation links to help readers access stories and information more quickly. Foundation Focus highlights the Foundation's activities. Each issue features the latest in grant-supported research, upcoming funding opportunities and donor insights.
Watch your inbox—the next edition will be published and delivered in September.
R&E Foundation BOT Adopts New Mission Statement
The R&E Foundation Board of Trustees (BOT) recently approved a new mission statement for the Foundation.
"The redefined statement 'Invest in the future of radiology by developing investigators and supporting lifelong innovative research and education,' is truly reflective of RSNA's commitment to cultivating careers in research and education and investing in the collective future of our specialty," said Vijay M. Rao, MD, chair, R&E Foundation Board of Trustees.
Since its inception in 1984, the RSNA R&E Foundation has awarded $70 million in grant support to over 1,600 researchers and educators. Visit the R&E Foundation to learn about funding opportunities, past and current grant recipients, and ways to donate.
R&E Strengthens DE&I Commitment
The R&E Foundation Board of Trustees voted unanimously to include the minorities underrepresented in medicine (UIM) research medical student grant funding opportunity as a permanent offering in the Foundation's Research Medical Student Grant program. First introduced in 2019, the funding mechanism is designed to raise awareness of the specialty and increase early research funding among UIM medical student grant applicants.
"This opportunity is a critical first step in cultivating a more diverse specialty," said Vijay M. Rao, MD, chair, R&E Foundation Board of Trustees. "Building a talented, more inclusive cadre of researchers will positively impact our entire specialty and improve the care of all patients we serve."
The Medical Student Research Grant gives medical students an early exposure to the specialty prior to choosing a residency program. Supported by a scientific advisor and guided by a network of mentors, a summer project can lead to a lifelong research career.