Empowering through education
Education
We support radiologists at every stage of their careers by offering educational resources and tools to increase knowledge and foster innovation.
Continuing education
RSNA offers a variety of ways to meet your continuing education requirements where and when you want. Attend continuing medical education (CME) credit eligible sessions in-person at our annual meeting. Earn CME credit online with more than 300 courses or through activities in our premier radiology journals.
Online
In-person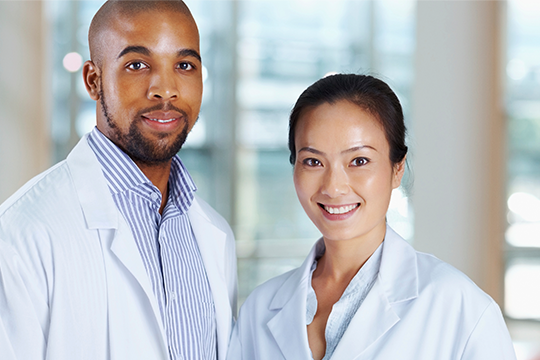 Supporting trainees
We are proud to offer residents and fellows the essential tools and information they need to manage their education and successfully transition into the radiology profession. Trainees receive free membership, including access to all our educational resources such as interactive learning activities, study guides and in-person training opportunities.
View trainee resources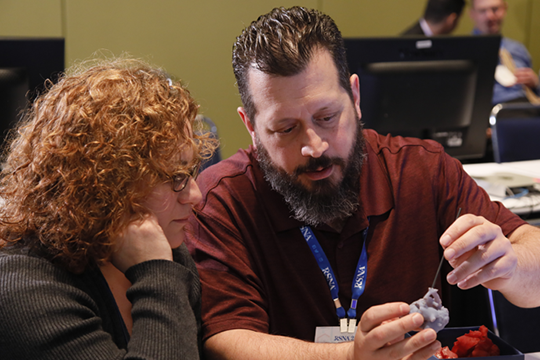 Supporting educators
We value the dedicated educators who are on the front lines of radiology training. Not only do we offer interactive tools and materials to engage students in your classroom, but we also provide opportunities to enhance your own career.
View educator resources
Focus on artificial intelligence
RSNA leads the way in providing the knowledge, training and networking community you need to understand the role of artificial intelligence (AI) and machine learning in radiology. AI has the potential to meet the increasing demands in clinical imaging while maintaining and improving quality. Discover how we are at the forefront of the exciting innovations happening now.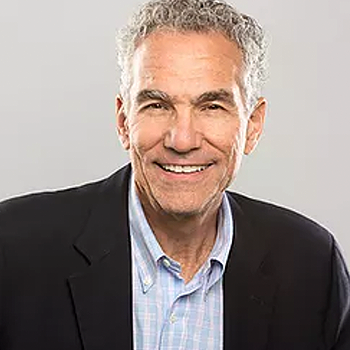 "I just watched your RSNA AI webinar and wanted to let you know I thought it was the best intro to AI that I've ever seen. The points you chose to discuss and the explanations were superb. Because I am involved in implementing AI at my hospital here in Toronto, I look forward to learning even more at RSNA's AI Spotlight course as well."

— Steve Herman, MD, Toronto JDMI - Toronto General Hospital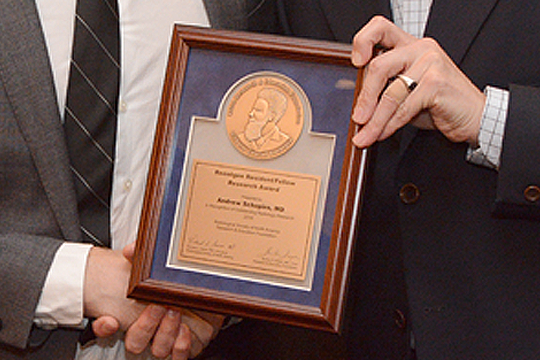 Recognizing excellence
Each year, we honor radiology educators who have demonstrated their commitment to and advancement of education in the field.
View education awards