RSNA's commitment to diversity, equity and inclusion
RSNA celebrates our diverse community of members from around the world. With inclusion as a core value, we believe that every person can support our mission to improve patient care—no matter their gender identity or expression, sexual orientation, age, ability, race, ethnicity, religion or other characteristics.
With issues such as health care disparities, gender inequity, racial injustice and discriminatory acts of violence in the forefront, RSNA commits to representing our members with a unified voice that reflects our mission and values.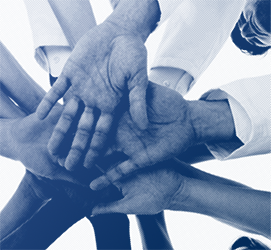 RSNA takes action to promote diversity and combat inequity.
RSNA stands up against all forms of discrimination.
RSNA stands in solidarity with our members who have been marginalized.
RSNA speaks up to support members of our community.
RSNA welcomes all with an inclusive environment for activities and events. 
RSNA calls on members to be allies for colleagues and patients.
RSNA works to make health care more equitable. 
We Are Radiology
RSNA promotes a welcoming environment for all
With an emphasis on inclusion, RSNA designates our activities and events as welcoming environments for all participants. We call on our members to demonstrate positive professional behavior and help identify situations that are not reflective of our values.
RSNA is committed to creating a welcoming environment for all participants in its events and activities. We believe that the greatest benefits to our community for the exchange of science and education are achieved when all parties can fully and freely engage one another. Therefore, all participants in RSNA events and activities—both in-person and virtual—are expected to show respect for and honor the dignity of all individuals regardless of race, ethnicity, national origin, age, religion, ability, gender identity and expression, sexual orientation or other personal characteristics. Further, we encourage a culture of bystander allyship and positive professional modeling to continuously improve our spirit of inclusivity and belonging.
Conduct that is disrespectful, offensive or harassing in any form is unacceptable. Participants that experience, witness or become aware of unacceptable behavior at an RSNA event should contact RSNA staff as soon as possible at 1-630-571-7873 or customerservice@rsna.org.
Diversity in leadership
RSNA's strategic plan includes the crucial goal of promoting diverse representation within the profession and ensuring diversity in RSNA leadership. RSNA was the first radiology organization to require unconscious bias training for all committee chairs, editorial board members and program planners, and to issue requirements for selection of leadership positions. Through conscious selection of faculty, leaders and representatives, RSNA seeks to amplify a diverse set of voices.
RSNA recognizes the value that inclusion of diverse leadership and faculty brings to the profession, and the importance of leadership opportunities for career development. With this in mind, RSNA expects that, at a minimum, committee leaders and program planners seek out volunteers and faculty that are representative of the profession. Considering the key role that leaders and faculty play in attracting underrepresented groups to the profession, in an effort to further diversify the profession, RSNA aspires to increase leadership and faculty diversity beyond that which is representative of the profession to more closely reflect the patients we serve.
RSNA speaks up
The RSNA Board of Directors released a statement, "Truth and Transformation: RSNA's Journey Toward Equity," to acknowledge a history of anti-Black discrimination in radiology and address RSNA's role in this history and commitment to taking action.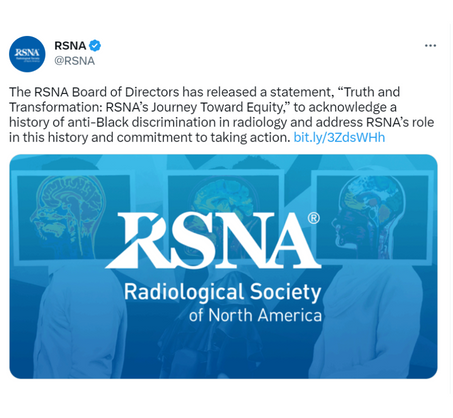 RSNA condemns discrimination and speaks up on issues that impact our members, patients and the radiology profession. Attacks against Black, Indigenous and people of color (BIPOC), Asian American Pacific Islander (AAPI), transgender and all marginalized people are attacks against our community. We speak up, and stand up, to support our members.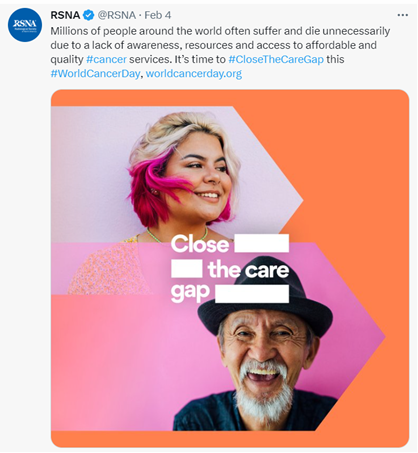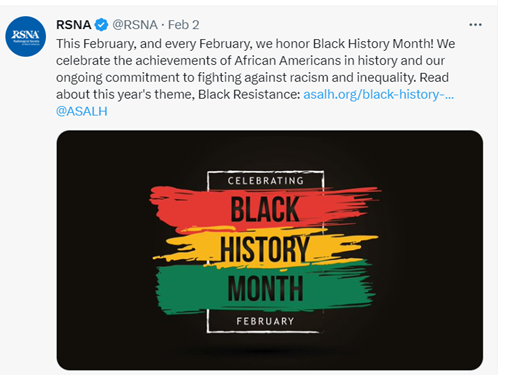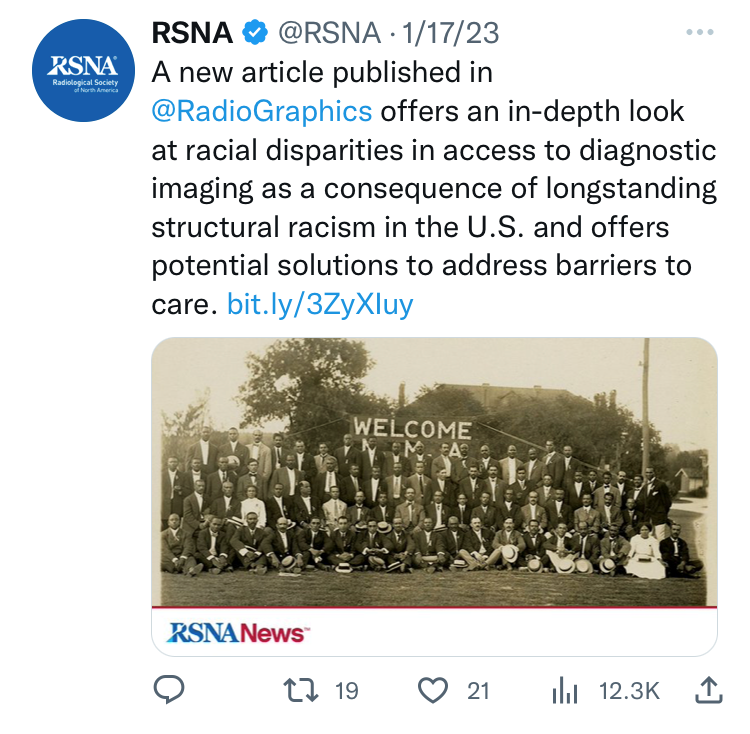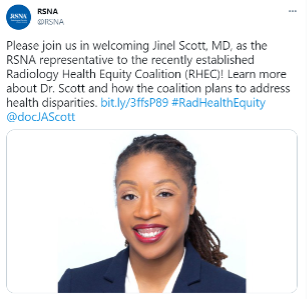 For more information, read the RSNA News coverage of Dr. Scott's appointment to the Radiology Health Equity Coalition.

Read RSNA's response to the American Board of Radiology's proposed policy for parental/caregiver/medical leave.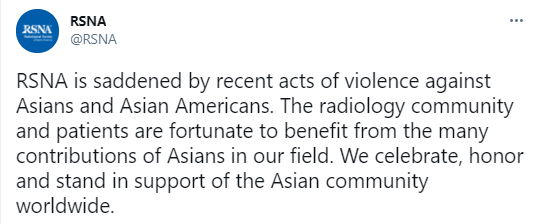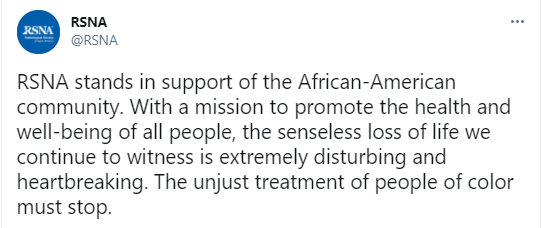 Join our commitment to advancing diversity, equity and inclusion
RSNA calls on our members to join in our commitment to advancing DEI in our profession and our patients. We provide radiologists with education, awareness and tools to self-reflect, support colleagues, and bring change to local communities. RSNA's education and training offerings include topics such as unconscious bias, workforce diversity, gender equity and disparities in imaging and health care.

We ask RSNA members to take action by:
Speaking up about your commitment
Engaging in DEI education and training
Amplifying BIPOC, AAPI, LGBTQ and other diverse voices
Using RSNA resources, including RadiologyInfo.org, to connect with patients
Demonstrating allyship in everyday actions
Interested in finding more resources on diversity, equity and inclusion? Explore our health equity resources page for related news, education and original research.
Explore health equity resources