Medical Student Research Grant
This R&E Foundation grant gives medical students the opportunity to gain research experience in medical imaging while they're still in school. Recipients will define objectives, develop research skills and test hypotheses, all before even choosing a residency program. Ultimately, this experience gives students a chance to consider academic radiology as a future career option.
In order to attract the brightest young researchers to radiology, the Foundation will award up to 10 additional grants for medical students who identify as minorities underrepresented in medicine (UIM) beginning in the 2020 grant funding year.
Applications
We are now accepting grant applications for the 2024-25 grant cycle.
Application deadline: Friday, February 2, 2024
Nature of projects
Any area of research in the radiologic sciences is eligible for funding. Projects may include any of the following:
Hypothesis-driven basic science
Clinical investigation
Drug, device or therapy development
Comparative effectiveness
Evidence-based radiology
Ethics and professionalism
Quality improvement
Clinical practice efficiency
Imaging informatics
Award amount
Grant recipients receive $3,000, which is matched by the sponsoring department, equaling $6,000 total. It is to be used as a stipend for the medical student. Funds are intended to secure time for the recipient and may not be used for non-personnel research expenses.
Eligibility
You must be an RSNA member to apply for the Medical Student Research Grant. If you're a non-dues-paying member, your scientific advisor or your co-investigator must be a dues-paying member.

You must also meet the following criteria:
All applicants
You must be a full-time medical student at an accredited North American medical school.
You must commit to working full-time for at least 10 weeks on your research project.
Your research project must take place in a department of radiology, radiation oncology or nuclear medicine in a North American medical institution, but this doesn't have to be the same institution where you're enrolled as a student.
You cannot have been a principal investigator on a grant or contract totaling more than US $60,000 in a single year. This includes single and combined grants and contracts from government, private and commercial sources.
You and your principal investigators cannot be employed by any for-profit, commercial company in the radiologic sciences.
You cannot submit more than one grant application to the RSNA R&E Foundation a year, and cannot have a concurrent RSNA grant.
Funding from other grant sources must be approved by Foundation staff if it wasn't described in the original research plan.
UIM applicants
The Association of American Medical Colleges defines UIM using the following criteria:
Racial and ethnic populations who are underrepresented in the medical profession relative to their numbers in the general population
The R&E Foundation further defines UIM as:
Those who self-identify as a member of a racial or ethnic group historically underrepresented in medicine, such as:


African-American/Black
Hispanic/Latino
American Indian/Alaska Native
Native Hawaiian/Pacific Islander
Additional information and instructions
For more detailed information, Including applications please review the policies and procedures (PDF) for this grant..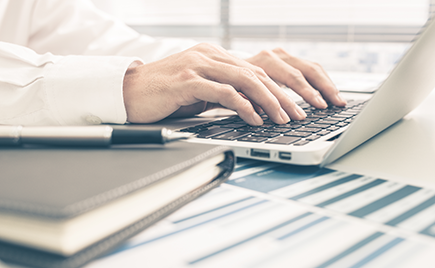 Apply now
To apply for this grant, please log in and use our online grant application system. You must be a member to apply.
Get started
About the R&E Foundation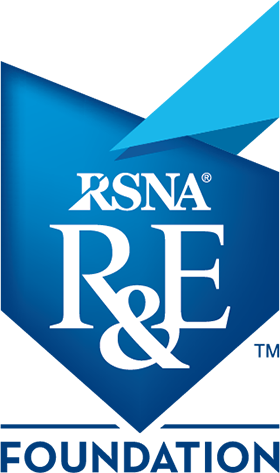 Our Research & Education Foundation provides a critical source of support for investigators. Since the Foundation's inception in 1984 we've awarded over 1,800 grants. That's $78 million in funding for radiology research and improving patient care.