We've collected and answered the most common questions we get concerning R&E Foundation grant eligibility, applications and the award process. If you have any additional questions you don't see answered here, feel free to contact us at grants@rsna.org.
Grant eligibility
Which grants am I eligible for?
Research grants are specific to your level of training. Generally, the name of the grant directly references who is eligible to apply (i.e. the Medical Student Research Grant is for medical students only). The Research Seed and Research Scholar grants are for full-time faculty.
Most education grants are for any RSNA member. For the RSNA/AUR/APDR/SCARD Radiology Education Research Development Grant, you must hold a position in a radiology department.
If you're unsure you qualify for a grant, contact Ro Ortiz at rortiz@rsna.org or call 1-630-590-7789, before beginning the application process.
I'm eligible for the Research Seed and the Research Scholar grants. Which should I apply for?
It all depends on the amount of time you have available and how long you've held a faculty position at an educational institution.
The Research Scholar Grant requires more time and more experience. You have to hold a full-time faculty position at the time of application, and be within five to eight years of your initial hire date. Plus, you have to devote 20% effort to your project.
The Research Scholar Grant is more flexible. It doesn't require you to hold a faculty position at the time of application, as long as you have one by the time funding starts. Plus, there's no minimum effort requirement.
Do I need to be an RSNA member to apply for a grant?
Yes, you must be an RSNA member at the time of application. If you're a non dues-paying member (such as a medical student or member-in-training), your scientific advisor or co-investigator must be a dues-paying member.
If you're currently not a member, or your membership has expired, feel free to contact our membership department at membership@rsna.org.
Applying for a grant
Can I apply for more than one grant at a time?
No, you can only submit one research or education grant application per year.
Is there a limit to the number of times I can apply?
No, you can reapply for any grant using a non-funded project as many times as you wish, as long as you remain eligible for that particular grant.
Is there a limit to the number of applications submitted from a single institution?
Most of our grants do not have limits. However, the Research Scholar Grant does have limits on the number of applications that can be submitted per department of participating institutions. See current policies and procedures manual for the most recent requirements.
Is there a minimum percent effort I must devote to my project?
It depends on the grant:
The Research Scholar Grant requires a minimum of 20% effort over two years.
The Research Resident and Fellow Grants both require applicants devote 3.6 calendar months (or 30% effort) over a maximum two-year project.
The Medical Student Research Grant requires 100% effort for an 8–10 week supervised project.
Is it necessary for my institution to match funds for the Medical Student Research Grant?
Yes, it is. RSNA provides $3,000 in funding to be matched by the institution where the research will be conducted. This helps ensure the institution's commitment to the project and will provide everything necessary to make it a success.
Are there specific areas of research RSNA is interested in funding?
No, we encourage applicants to apply for funding in any area of research in the radiologic sciences. All applications are reviewed on their own merit. Preferential funding isn't given to specific areas or topics.
How do I apply?
All grant applications are completed online using a series of text boxes, drop-down lists and user uploads. As you finish each section of the application it will be marked as "complete" in the table of contents, so you can easily track your progress. To view your full application for a final check before submitting, click the "Preview Application PDF" at the top of the table of contents page.
I've already received a grant from the RSNA R&E Foundation. Can I apply for another?
For the most part, you can. It's not uncommon for grant recipients to receive multiple years of funding for the same or different grant programs.
You can technically receive all of the research grants over time (Medical Student, Resident/Fellow, Seed and Scholar). However, once you receive the Research Scholar Grant—whether it's your first R&E Foundation grant, or not—you are no longer eligible for any RSNA research grant and will need to find funding through the NIH.
There is no limit on the number of education grants you can receive.
Application submission process
Are there any word or page limits?
Yes, there are. Many sections have word and/or page limits, which are stated in the instructions for that section of that particular grant.
The detailed research/education plan is limited to two pages for the Medical Student Research Grant application and five pages for all other grants. Keep in mind, page limits include images, tables and other graphics, though additional pages may be used for references.
Try to avoid appendices unless absolutely necessary—they're more common in education grant applications than research grants. Whenever you do use an appendix, do not use it to extend your detailed plan.
It is important you don't exceed the stated page and/or word limits. Study section reviewers may refuse to review applications that violate these restrictions.
Are signatures required?
Yes, signatures are always required on grant applications. Just enter the names and contact information for your institution's grant administrator, department chair and scientific advisor (if applicable). Then, download the signature page, obtain signatures and scan and upload everything back into the application. The uploaded document will automatically be incorporated into the finished application PDF.
Should I include letters of support or recommendation in my application?
We do not accept letters of support or recommendation with grant applications. However, if equipment or supplies for the proposed study will be provided by a source other than your department (such as a commercial company), please include a letter of intent or agreement from that source.
Similarly, if the study involves significant collaboration with individuals other than your scientific advisor, you'll need to include appropriate letters of agreement.
For education grant applications, you'll need to provide a letter from the department chair if the project will involve a significant amount of your time or departmental resources, including other personnel.
All letters must conform to the guidelines stated in the application, or they will be removed.
When will online grant applications close?
All links to the online grant application site will be deactivated the morning after the grant deadline.
Can I make changes to my application after I submit it?
Yes, you can make changes up until the application deadline. But, you must click "Update" on the sections you edit for your changes to be saved.
Will I be notified when RSNA receives my application?
Yes, you will. Once you submit your application an online confirmation will appear onscreen letting you know your application has been received.
Will I receive feedback from the study section reviewers?
Yes, both funded and non-funded grant applications will receive a copy of the reviewers' comments. We encourage you to use these comments as a teaching tool to improve your project approach and grant writing skills.
Post submission and awarding process
When will I find out if my application was approved for funding?
We'll notify you of the outcome of your application via email by June 5.
What is your funding success rate?
The R&E Foundation's board of trustees strive to maintain a minimum funding rate of 25%.

When does grant funding begin?
All funding begins on July 1.

What are the reporting requirements?
A progress report is required halfway through the project, along with a final report after the project is completed; however, some grants require more frequent reporting. Due dates vary by grant type.
What if my project is not completed on time?
This happens all the time thanks to unexpected delays in obtaining IRB or IACUC approval, patient recruitment and other extenuating circumstances. You can easily request a no-cost extension to the terms of your grant.
Can grants be transferred?
Grants can be transferred from one institution to another, or from one investigator to another. All transfer requests are considered on a case-by-case basis.
Are grant recipients required to attend the RSNA Scientific Assembly and Annual Meeting?
Only Research Scholar Grant recipients are required to attend the annual meeting while receiving funding. All other grant recipients are encouraged to attend, but it is not required.
I have more questions, who should I contact?
Rocio Ortiz
Coordinator, Grant Administration
rortiz@rsna.org
1-630-590-7789
About the R&E Foundation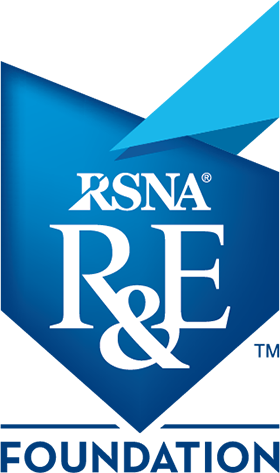 Our Research & Education Foundation provides a critical source of support for investigators. Since the Foundation's inception in 1984 we've awarded over 1,600 grants. That's $70 million in funding for radiology research and improving patient care.