Derek Harwood-Nash International Fellowship
Sometimes the educational needs of an international institution are best served by sending an individual faculty member to study at a North American institution. This is what the Derek Harwood-Nash International Fellowship is for, spreading knowledge by learning from institutions that have different practices than your own.
Eligibility
To qualify for this international fellowship, you must be from outside of the United States and Canada and meet the following requirements:
Complete all your radiology training.
Have a focus in academic radiology, holding a faculty position for three to 10 years before the fellowship begins.
Demonstrate how your specific educational goals can be met during a course of study in a North American institution.
Specify how the knowledge you gain from this fellowship will benefit and improve the practice at your home institution and the radiological community at large.
Be proficient in English.
Program information
We've developed a roster of host academic centers in the United States and Canada, where fellows may observe radiology procedures and participate in conferences related to your area of study.
All travel and living arrangements will be made by you and your chosen host academic center. We will provide a stipend to cover travel, modest living expenses for a six to 12-week period, and education materials.
All fellows will receive a one-year complimentary subscription to the RSNA Radiology and RadioGraphics journals once you return to your home country.
Application deadline
The next application process will reopen in 2022. Applications submitted for the 2021 cycle will be considered for the 2022 cycle.
2019 fellows 
In 2019, we appointed four Derek Harwood-Nash International Fellows to study at different North American institutions, with a focus on their subspecialty of interest.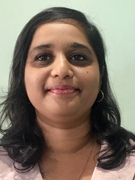 Narisha Maharaj, MBCHB, FCRAD, MMED
Studying neuroradiology and pediatric neuroradiology at Mayo Clinic, Rochester, Minnesota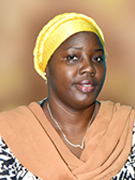 Zuhura Nkrumbih, MD, MMed
Studying women's imaging at University of Wisconsin-Madison, Madison, Wisconsin.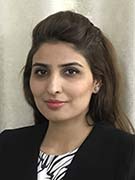 Studying breast imaging at Memorial Sloan Kettering Cancer Center, New York City, New York.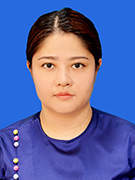 Hla Thinzar, MBBS, Mmed, Sc

Studying MSK at Thomas Jefferson University Hospital, Philadelphia, Pennsylvania.