The latest updates and announcements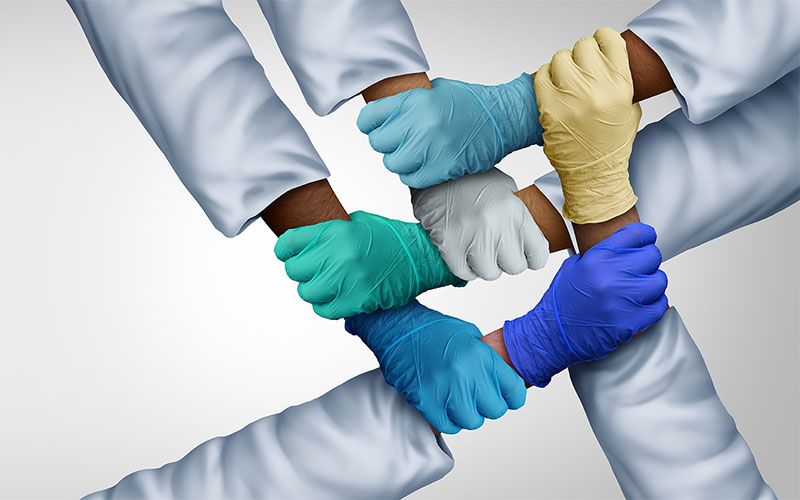 New Grants Target Emerging, Urgent Needs
The R&E Foundation announces two new Emerging Issues grant opportunities aimed at addressing timely and urgent health crises.
Interventions/Solutions to Health Care Disparities
This grant supports capacity-strengthening activities to improve radiologists' ability to address emerging issues that affect health care disparity. This research should identify issues and develop solutions to achieve better outcomes that provide equitable care for all.
Long-Term Effects of COVID-19
This grant supports research to learn why some people have prolonged symptoms, often referred to as "long COVID," or develop new or returning symptoms after the acute phase of COVID-19 infection.
The application deadline for both grants is Aug. 1.
Emerging issues grants are designed to ensure that the current and next generation of radiologists are able to meet the needs of our continuously evolving profession and its patients.
For More Information
Visit the R&E Foundation for information about education grants, research grants and investing in the future of radiology.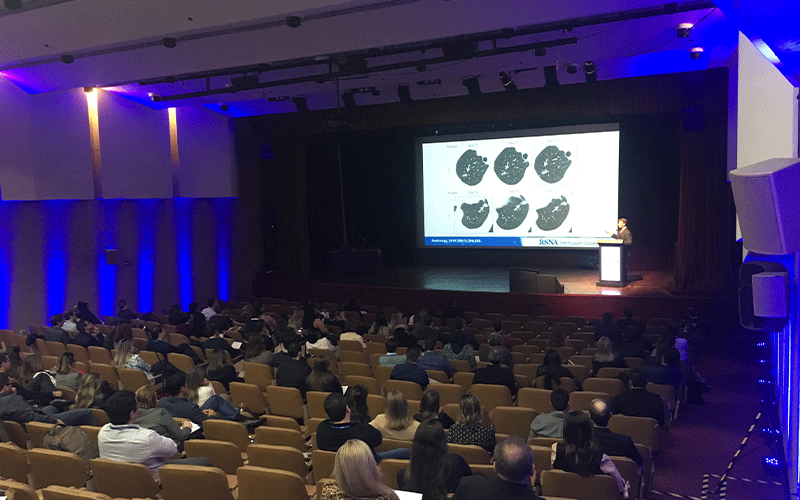 Upcoming Spotlight Courses Focus on Women's Imaging, Careers
Registration is open for two upcoming RSNA Spotlight Courses. The courses are developed by global experts and offer practical insights on essential topics for medical imaging professionals.
Women's Imaging Issues
Aug. 12-13 in Bogata, Colombia
Connect with RSNA's diverse, bilingual experts discussing what's new in imaging and oncologic disease of the pelvic organs. This interactive two-day course features challenging collaborative cases sessions, key point lectures and updated risk scales in women's imaging. This course will be conducted in Spanish.
Navigating Early Career Radiology: Skills for Success and Advancement
Sept. 16-17 in Nashville, TN
Learn how to navigate academic and private practice career pathways. Engage in networking opportunities and small group discussions covering non-clinical topics including financial planning, education and effective use of social media.
Visit RSNA.org/Spotlight for registration and additional course information.
Medical Student Travel Scholarship Available
RSNA offers a Medical Student Travel Scholarship that gives medical students considering radiology as a future career option the opportunity to attend RSNA 2022.
RSNA will award 15 winners with $1,000 to fund travel and hotel costs for attending RSNA 2022 in-person. Applicants must be a full-time medical student and submit an essay about why they are interested in radiology and what they hope to experience during RSNA 2022.
Visit Communities.RSNA.org/VolunteerOpportunities for additional eligibility and recipient requirements. To apply, please contact Isac Urbina at iurbina@rsna.org.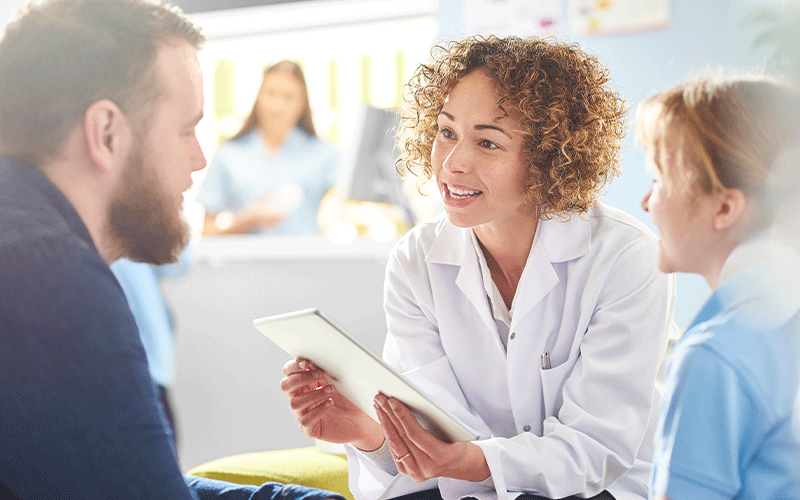 Updated Patient-Centered Care Curriculum Now Available for Download
Educating residents on the importance of patient-centered care is now a core competency of medical education training programs in the U.S.
Based on Accreditation Council for Graduate Medical Education (ACGME) mandates, RSNA developed the Patient-Centered Care Interactive Learning Set. This interactive curriculum of 11 customized learning modules educates trainees in diagnostic radiology, radiation oncology and integrated interventional radiology residencies.
The curriculum has recently been updated to comply with July 1, 2022, ACGME requirements.
To download a copy, visit RSNA.org/Education.
RSNA 2021 Content Available Through Online Learning Center
Starting May 4, members can access a selection of science and education sessions from RSNA 2021 through RSNA's Online Learning Center. Access the Online Learning Center and other educational offerings at RSNA.org/Education.
Value of Imaging through Comparative Effectiveness (VOICE) Program
Develop the knowledge and skills to elicit the value and cost-effectiveness of diagnostic imaging procedures and imaging-based procedures in the RSNA VOICE Program.
Led by a multi-institutional team of experienced faculty, VOICE uses a blend of interactive hands-on training and innovative web-based learning to introduce imaging scientists to key methods used in comparative effectiveness research including decision analysis, cost effectiveness analysis, evidence synthesis and systematic review.
Beginning in September, over the course of nine months, radiologists and radiation oncologists at all levels of clinical experience will participate in a combination of one interactive, in-person workshop held Sept. 23–24 at RSNA headquarters in Oak Brook, IL, and a series of virtual sessions held Feb. 24–25, 2023.
The registration fee is $975 for members, $1,200 for non-members and $488 for trainees. Registered participants are responsible for all travel expenses and onsite hotel accommodations. A limited number of $1,000 awards will be available to support trainees. These awards are in the form of reimbursement for course registration fees or travel expenses upon completion of the course and are provided by NYU Langone Health.
For more information and registration, visit RSNA.org/VOICE or contact RSNA staff at dor@rsna.org with questions.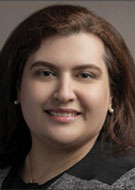 "I truly enjoyed the course and learned tremendously from the course directors and instructors. I have used many aspects of what I learned from this course in my current research projects and plan on applying those in my future career in breast imaging."
— FAEZEK SODAGARI, MD
Experience the Advanced Course in Grant Writing
Applications are now being accepted for this course designed to help participants prepare and submit a National Institutes of Health, National Science Foundation, or equivalent, grant application.
The course is particularly beneficial to junior faculty members in radiology, radiation oncology or nuclear medicine programs.
It will be held at RSNA headquarters in Oak Brook, IL and will consist of four 1 ½-day sessions:
• Session I: Sept. 16-17, 2022 (in-person)
• Session II: Oct. 28-29, 2022 (virtual)
• Session III: March 17-18, 2023 (virtual)
• Session IV: May 5-6, 2023 (in-person)
Accepted participants are responsible for all travel expenses for in-person sessions. Hotel accommodations will be provided by RSNA.
The Society of Interventional Radiology Foundation (SIRF) will provide up to four travel awards for selected interventional radiology participants (sponsored applicants must be SIR members). There are no course fees.
Applications are due on July 1. For more information and to apply, go to RSNA.org/AGW.
Introduction to Academic Radiology (ITAR)
Sponsored by RSNA, the American Roentgen Ray Society (ARRS) and Association of University Radiologists (AUR), the ITAR program exposes PGY3 trainees to academic radiology and demonstrates the importance of research in radiologic sciences. It also illustrates the excitement of research careers and introduces residents to clinical radiology researchers.
Successful applicants will be assigned to either a seminar held during the RSNA 2022, Nov. 27-Dec. 1, or the ARRS annual meeting held in Honolulu, April 16-20, 2023. A $1,000 award will be made to the departments of accepted applicants to be used to advance the applicants' academic careers. There are no fees associated with this program. The application deadline is July 15.
For more information and to apply, visit RSNA.org/ITAR.
Introduction to Academic Radiology for Scientists (ITARSc)
RSNA has expanded its ITARSc program to include postdoctoral fellows and junior researchers in the imaging sciences and biomedical engineering. Postdoctoral fellows and early-stage researchers in these specialties, who received their degrees within the past six years, are invited to apply for this dynamic program held during RSNA 2022.
Program objectives:
• Introduce participants to the scope of research in the radiologic sciences
• Highlight the important role of postdoctoral degrees in the radiologic sciences
• Identify keys to success for postdoctoral scientists in imaging research
• Introduce participants to successful radiology researchers who may serve as future mentors
The program consists of a combination of dedicated programming for ITARSc participants and shared sessions with participants of the ITAR program. Selected participants will receive a $1,000 stipend to offset travel and hotel costs as well as free registration for the RSNA annual meeting.
The application deadline is July 1. For more information or to apply, visit RSNA.org/ITARSc.
NEW! Introduction to Academic Radiology for Junior Faculty (ITARJF)
RSNA has expanded its ITAR program to include junior faculty in ITARJF.
Faculty members who have been out of training for no more than five years and who are interested in becoming involved in radiology research either as a principle investigator (PI), co-PI, or as a collaborator are invited to apply for this opportunity. Selected applicants will participate in a dynamic program held during RSNA 2022.Participants must be active RSNA members.
Program objectives:
• Introduce junior faculty to the many opportunities available for conducting research in radiology and demonstrate its importance in radiologic sciences.
• Prepare junior faculty to participate in research as a PI, co-PI or collaborator.
• Introduce junior faculty to further opportunities to enhance their research training through more advanced research training workshops and courses.
• Provide junior faculty with an opportunity to meet future research colleagues and mentors.
The program will consist of a combination of pre-recorded sessions and live content. Some sessions will include participants of the ITAR program. If selected, ITARJF participants will receive a $500 stipend to offset travel and hotel costs.
The application deadline is July 15. Application forms are available at RSNA.org/ITARJF.
ACCME Accreditation Statement
The Radiological Society of North America (RSNA) is accredited by the Accreditation Council for Continuing Medical Education (ACCME) to provide continuing medical education for physicians.