The latest updates and announcements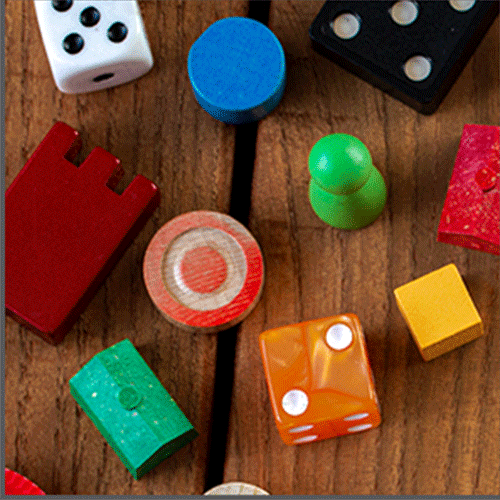 Breast Imaging Courses in the Online Learning Center
In recognition of Breast Cancer Awareness month, the RSNA Online Learning Center is highlighting top-quality breast imaging refresher courses from RSNA 2022.
• Challenging Breast Cases: A Game Show – USA Versus Europe - This high-energy session pits two teams against each other in a game show-style competition that delivers a step-by-step look at imaging and diagnostic considerations of a series of challenging breast cases.
• Challenging Cases in Breast Imaging - Go beyond the basics and delve into several difficult cases in diagnostic and interventional breast imaging. Sharpen your skills to improve diagnostic ability and improve patient care by avoiding delayed diagnoses.
• Management of Elevated Risk (high-risk) Breast Lesions - Histological uncertainty of high-risk breast lesions leads to diagnostic challenges, more complicated decision making and the potential for overtreatment. This session explores definitions of risk, the radiology-pathology connection and differences in management approaches across the globe.
• RSNA Breast Imaging Radigories - Based on the Jeopardy! game show format, this unique course presents a game board with categories and a range of point values. Play to earn the most points as you test your diagnostic and interventional breast imaging knowledge.
Access these courses and more at Education.RSNA.org.
Experience the RSNA Virtual Escape Room
Experience a next-level approach to core exam preparation, in the RSNA Virtual Escape Room. Entitled, "Last Case Friday: Escape to the Weekend!", this interactive online course requires learners to complete tasks in each area of the Breast Imaging and Interventional Radiology core exam.
But time is limited, and the work must be finished before time runs out. Start gaming at Education.RSNA.org.
Learn Imaging Informatics Basics
Registration is open for the National Imaging Informatics Course (NIIC), a weeklong online course introducing the fundamentals of imaging informatics.
• 2024 Winter Term: March 4-8
NIIC-RAD is made possible through a partnership between RSNA and the Society for Imaging Informatics in Medicine (SIIM).
Register at SIIM.org/Page/NIIC.
Build Your Grant Writing Skills
Sunday, Nov. 26
Noon to 3:30 p.m.
Location: McCormick Place, Chicago
Learn about the rewarding process of preparing a competitive research or training grant application during the NIH Grantsmanship Workshop.
A faculty of leading researchers with extensive experience in the grant application process will lead this workshop designed for junior faculty in academic centers who wish to pursue a career in
radiologic research. Topics covered include elements of a good grant proposal, understanding the review process and planning the proposal.
Workshop attendees must be registered for the RSNA annual meeting and add the workshop to their calendars. For more information contact the Department of Science and Research at dor@rsna.org.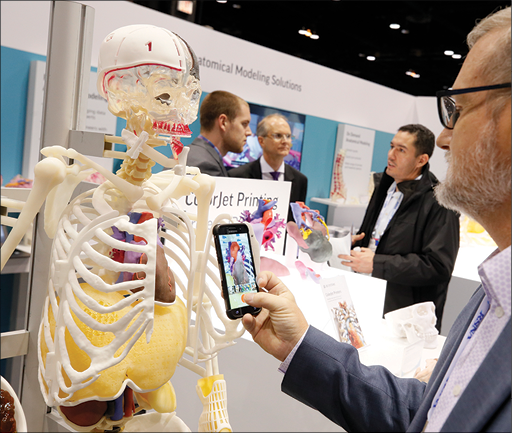 Attendees, Abstracts Sought for 3D Printing Events
RSNA 2023 attendees are invited to join the 3D Printing Symposium to be held at McCormick Place on Thursday, Nov. 30.
Led by expert faculty, this event covers imaging optimization and modeling, quality management, surgical planning, material compatibility and sustainability. Learn more and sign-up at RSNA.org/3DSIG.
In 2024, RSNA will offer a Medical 3D Printing in Practice CME event. Abstract submissions are open for this event that will take place in Chicago, April 19-20, 2024. For more information, visit RSNA.org/Membership/Involvement-Opportunities.
Capture Attention with Your Grant Proposals
March 15-16, 2024
Location: RSNA Headquarters
Registration fee: $295
Registration is open for the Writing a Competitive Grant Workshop, designed for researchers in radiology, radiation oncology, nuclear medicine and related sciences who are interested in actively pursuing federal funding.
This 1 ½-day program is guided by a faculty of leading researchers with extensive experience in all aspects of grant applications and funding.
Participants will be provided with tools for getting started in the grant writing process and developing realistic expectations. Special emphasis will be placed on writing specific aims to help you capture attention and make the case for funding your work.
The course fee is $295. Register online at RSNA.org/WCGP.
ACCME Accreditation Statement
The Radiological Society of North America (RSNA) is accredited by the Accreditation Council for Continuing Medical Education (ACCME) to provide continuing medical education for physicians.