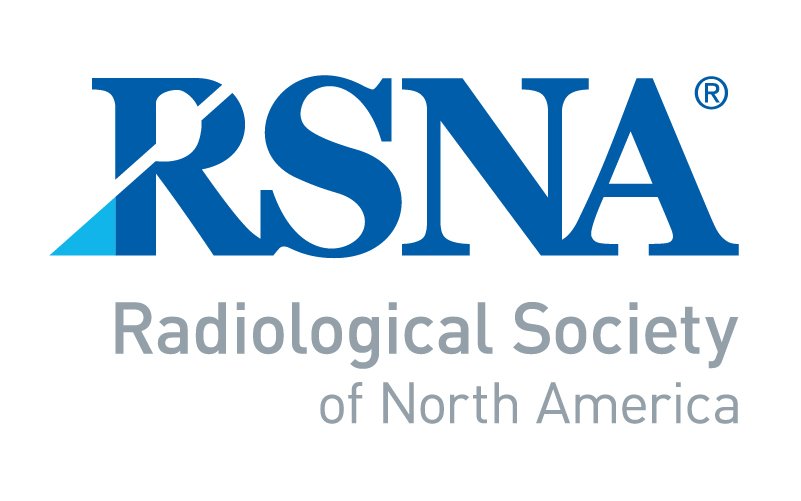 RSNA Announces Board of Directors Call for Nominations
RSNA's Nominating Committee is seeking nominations for qualified candidates to serve in two open positions—one at-large director and one standing director—on the Board of Directors with terms beginning in December 2023.
RSNA members are invited to nominate themselves or another qualified candidate.
The at-large director will serve a three-year term and the standing director will serve a seven-year term, including serving as chair of the Board in their sixth year and as RSNA president in their seventh year.
The Board and the Nominating Committee work to ensure the inclusion of diverse perspectives and needed expertise, including areas of identified emphasis when making slate recommendations.
Nominations close March 10 at 5 p.m. CT.
For additional details and to access the nomination form, visit RSNA.org/BOD-Nominations.
Registration Open for the 2023 IHE North American Connectathon
Registration is open for the 2023 Integrating the Healthcare Enterprise (IHE) North American Connectathon taking place March 6-10 in Austin, TX. This five-day event is an opportunity for vendors to accomplish months of development work in minutes. Vendors complete real-time implementation testing of IHE profiles in a supervised and structured environment.
In addition to live testing, the IHE North American Connectathon will provide networking and education opportunities for participants, facilitating collaboration and supporting professional development among standards and health IT peers.
For over 20 years, IHE Connectathons have been the trusted venue for driving interoperability in a noncompetitive environment among the leaders of suppliers and technology vendors. Visit iheusa.org/ihe-na-connectathon to learn more.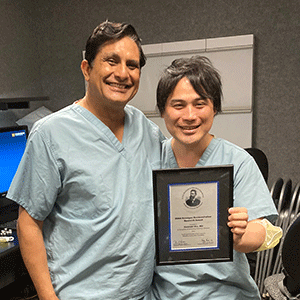 Roentgen Award Nominations Open
Nomination Deadline April 1
RSNA is accepting nominations for the Roentgen Resident/Fellow Research Award. The award recognizes residents and fellows who have made significant contributions to their departments' research efforts as evidenced by presentations and publications of scientific papers, receipt of research grants or other contributions.
Nominations are limited to one resident or fellow per program in radiology, radiation oncology or nuclear medicine per year. The program director or department chair selects the nominee for each program.
The RSNA R&E Foundation provides an award plaque for the department to display and a personalized award to present to the selected recipient.
Learn about the nomination process and past recipients at RSNA.org/Research/Research-Awards.
RSNA Announces Launch of New Mammography AI Challenge
RSNA announced the launch of its first AI Challenge targeting breast cancer. The Screening Mammography Breast Cancer Detection Challenge tasks competitors with building models to detect and classify suspected breast lesions in mammography screening images.
Over 20,000 mammography cases have been curated to serve as the training and test data for this challenge. The top performing models will be run against data from a new source to test the generalizability of their performance.
Final submissions are due Monday, Feb. 27. Prize money totaling $50,000 will be shared by the top eight teams.
Learn more about RSNA AI Challenges at RSNA.org/AI-Challenge.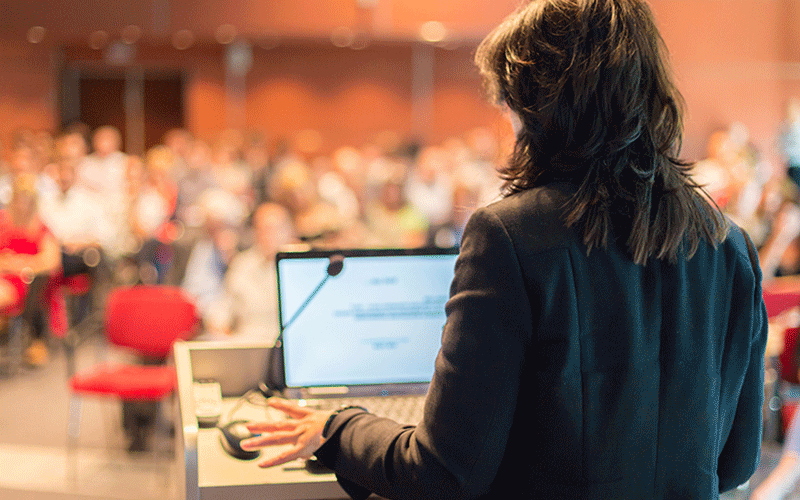 Become a Member of the RSNA Speaker Database
RSNA is seeking volunteers to join its Speaker Database. RSNA will use the database to identify speakers for education opportunities, including online and live education, workshops, blended learning opportunities, short educational videos and annual meeting education sessions.
Learn how you can share your expertise through this volunteer opportunity by visiting Communities.RSNA.org/VolunteerOpportunities.
Receive Your Quality Essentials Certificate
Show your commitment to quality improvement in radiology—earn an RSNA Quality Essentials Certificate (QEC) or advanced level quality certificate (ALQC) by completing a series of quality improvement courses in RSNA's Online Learning Center. Courses are free to RSNA members and available to non-members for $50 each.
Visit RSNA.org/Education/Professionalism-And-Quality-Care to learn about the courses required to earn your certificates. For more information, contact quality@rsna.org.
---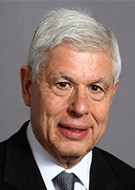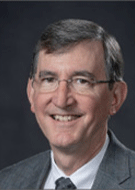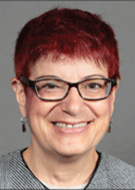 ---
ACR Announces Gold Medalists
The American College of Radiology (ACR) Board of Chancellors named Edward I. Bluth, MD, James A. Brink, MD, and Carolyn C. Meltzer, MD, as its 2023 gold medalists. The ACR gold medal is given in recognition of extraordinary contributions to the field of radiology and outstanding service to the ACR. Honorees will be recognized during the ACR annual meeting in May.
Dr. Bluth is chair emeritus of the Department of Radiology at Ochsner Health System in New Orleans. He previously served on the ACR Board of Chancellors.
Dr. Brink is chair of the Department of Radiology at Brigham and Women's Hospitals, radiologist-in-chief at Massachusetts General Hospital (MGH), chief of enterprise technology for Mass General Brigham health system and the Juan M. Taveras professor of radiology at the Harvard Medical School, all in Boston. He is a past president of the American Roentgen Ray Society and the ACR.
Dr. Meltzer is dean of the Keck School of Medicine and professor of radiology at the University of Southern California. She is the RSNA Board of Directors liaison for science and is a past president of both the American Society of Neuroradiology and the Academy for Radiology and Biomedical Imaging Research.
---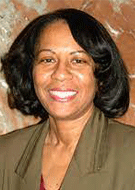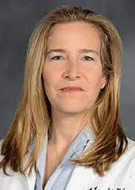 ---
AAWR Recognizes Coleman, Arleo
Beverly G. Coleman, MD, was awarded the American Association for Women in Radiology (AAWR) Marie Sklodowska Curie Award. This award is presented annually to an AAWR member who has made an outstanding contribution to the advancement of women in the field of radiology or radiation oncology. Dr. Coleman is a professor of radiology and serves as division chief at the Richard D. Wood Jr. Center for Fetal Diagnosis and Treatment in the Children's Hospital of Philadelphia at the University of Pennsylvania.
Elizabeth Kagan Arleo, MD
, has been awarded the AAWR 2022 Alice Ettinger Award recognizing lifetime achievement and lasting contributions to AAWR and to the field of radiology or radiation oncology. Dr. Arleo is an attending radiologist at New York-Presbyterian Hospital and a professor of radiology at Weill Cornell Medical College, Cornell University in New York City.
---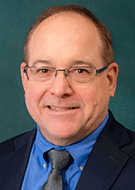 ---
DeLano Named Chair at Michigan State
Mark DeLano, MD, has been named chair in the Department of Radiology at Michigan State University (MSU) in East Lansing.
Dr. DeLano previously served as section chief in neuroradiology and cardiovascular radiology and as medical director of adult radiology services at Advanced Radiology Services and Spectrum Health System.
He earned his medical degree at MSU's Lyman Briggs College and the College of Human Medicine. He completed an internship at Northwestern University's Evanston Hospital in Chicago, a diagnostic radiology residency at Duke University in Durham, NC, and a neuroradiology fellowship at Johns Hopkins University in Baltimore.
---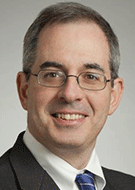 ---
Schwartz Named Chair
Memorial Sloan Kettering Cancer Center appointed Lawrence Schwartz, MD, as chair of the Department of Radiology.
Dr. Schwartz was previously chair of the Department of Radiology at Columbia University Vagelos College of Physicians & Surgeons and radiologist-in-chief at New York Presbyterian/Columbia University Medical Center in New York. He earned his medical degree at Boston University School of Medicine and completed his residency at the New York Hospital–Cornell University Medical College.
---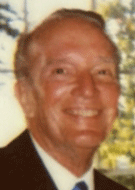 ---
IN MEMORIAM
Karl K. Wallace, Jr., MD
Role model and mentor to young radiologists, Karl K. Wallace, Jr., MD, died Nov. 27 in Charlottesville, VA. He was 90.
Dr. Wallace received his medical degree from the Medical College of Virginia in Richmond. He received specialty training in radiology from the Duke University Medical Center in Durham, NC. In the early 1960s, he became chief of radiology at Virginia Beach General Hospital, a position that he held for 28 years.
Dr. Wallace was a professor of radiology at the University of Virginia (UVA) Health Sciences Center where he fulfilled a variety of leadership roles including as chief of diagnostic US, chief of chest radiology, and co-director of thoraco-abdominal imaging.
Dr. Wallace gave over 60 invited presentations and wrote or co-wrote more than 30 scientific papers and book chapters.
An active leader in efforts to provide a voice for radiology in national health policy, including physician payment reform efforts and the formation of the Mammography Quality Standards Act, Dr. Wallace also served the American College of Radiology (ACR) in several key leadership positions, including as president from 1994-1995. In 1998, he was awarded the ACR gold medal.
---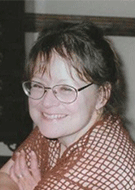 ---
IN MEMORIAM
Barbara Anne Carroll, MD
Dedicated educator and author, Barbara Anne Carroll, MD, died Nov. 30 in Efland, NC. She was 77.
Dr. Carroll earned her medical degree at Stanford Medical School and completed a fellowship and residency in internal medicine. She later completed completing a radiology residency and a fellowship in US/CT imaging. She remained at Stanford as an associate professor of radiology until she relocated to Durham, NC and joined the faculty at Duke University Medical Center, eventually rising to professor of radiology.
A prolific author, Dr. Carroll published over 150 peer reviewed scientific articles and book chapters. She served for several years as an associate editor, then consulting editor to Radiology. She served as a reviewer for the National Institutes of Health and served on the board of governors of the American Institute of Ultrasound in Medicine, receiving the organization's presidential recognition award.
Dr. Carroll was a fellow of the American College of Radiology and of the Society of Radiologists in Ultrasound, and served on editorial boards for numerous scientific journals.