Submit Your Proposal to Speak at the RSNA 2023 Fast 5
Submit your unique presentation for consideration to speak at the Fast 5 session during RSNA 2023.
The Fast 5 session has become a crowd favorite at the annual meeting and consists of five-minute presentations on non-clinical topics.
Selected speakers will take the Arie Crown Theater stage and share ideas that embrace the RSNA 2023 theme, Leading Through Change.
How can radiology professionals be intentional and proactive as we navigate and lead others through change? What can we do to drive the changes shaping radiology and meet the changing needs of health care? Take this opportunity to offer your fresh perspective on the challenges facing our profession.
Submit your proposal through the online entry form June 1-21. Online voting to help determine the session lineup will be available July 6-20. For more information, visit RSNA.org/Annual-Meeting.

Nominate Top Radiology Articles for the 2023 Margulis Award
Nomination Deadline: July 1
The Nominating Committee for the Alexander R. Margulis Award for Scientific Excellence is accepting nominations from readers for Radiology articles published between July 2022 and June 2023. The main selection criteria are scientific quality and originality.
Email your nomination, including the article citation and a brief note highlighting the reasons for nomination to radiology@rsna.org.
For more information, visit RSNA.org/Margulis.
---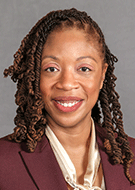 ---
Scott Honored for Health Care Leadership
Jinel Scott, MD, MBA, was recently honored by Becker's Healthcare as one of 149+ Black health care leaders to know in 2023. She and her fellow honorees are recognized for their standout work in promoting health equity, fostering positive patient experiences and paving the way for the next generation of leaders.
Dr. Scott is an associate professor of clinical radiology in the Department of Radiology at State University of New York Downstate Health Sciences University, and chief quality officer at New York Health and Hospitals/Kings County, in New York City. She serves as a member of the RSNA Board of Directors. She is the Board liaison to the RSNA Committee on Diversity, Equity and Inclusion and the RSNA Health Equity Committee.
Dr. Scott is also the RSNA representative to the Radiology Health Equity Coalition, an effort among several organizations in the radiology community centered on addressing health disparities and measurably changing health care outcomes.
Becker's Healthcare is a media platform dedicated to providing information and forums for industry leaders to learn, exchange ideas and further conversations about American health care issues.
IHE to Publish New Radiology Workflow Profiles for 2023
IHE Radiology developed two new interoperability specifications (IHE profiles) this year designed to streamline radiology workflow. The profiles have completed the publich comment phase of evaluation. They will be published for trial implementation later this summer and tested at IHE Connectathons starting this fall.
The Prioritization of Worklists for Reporting (POWR) profile standardizes the data interfaces to provide details relevant to the prioritization of studies on a medical imaging reading worklist.
The Integrated Reporting Applications (IRA) profile uses the FHIRcast standards to synchronize and share information between applications used together during reporting.
IHE addresses interoperability gaps within and across domains in health care, including radiology. RSNA has sponsored the IHE Radiology domain since 1998 and continues to support its ongoing work.
Visit IHE_Domains/Radiology to learn more about the IHE Radiology Domain.
Registration Open for 2023 IHE-Europe Connectathon
Registration is open for the 2023 Integrating the Healthcare Enterprise (IHE) European Connectathon taking place Sept. 25-29 in Rennes, France.
During this five-day event, vendors will complete real-time implementation testing of IHE interoperability specification in a supervised and structured environment. It is an opportunity for vendors to accomplish months' worth of connectivity work in a few days.
One specific focus of this year's European Connectathon will be testing IHE profiles for AI in radiology. Participants can also take advantage of the IHE Experience Days occurring during the Connectathon week.
Visit Connectathon.IHE-Europe.net to learn more.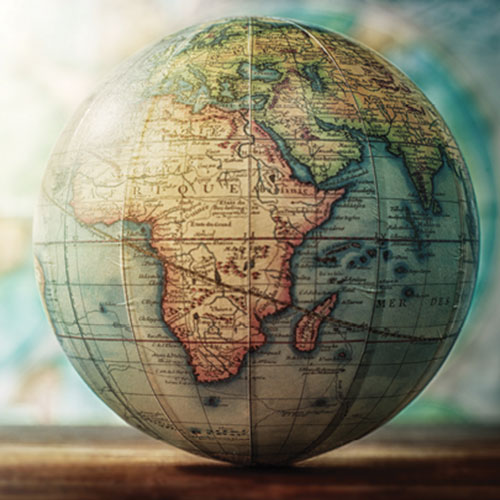 New Hosts Sought for RSNA Global Learning Centers
Application Deadline for Host Sites: June 30
RSNA is accepting applications from eligible candidates to host the next Global Learning Center (GLC). The GLC program is designed to expand radiology education opportunities around the world.
RSNA is interested in partnering with established radiology departments based in low- or middle-income countries to create a GLC and improve the radiology department through education. GLC host locations must demonstrate a need for radiology education and resources and provide a designated team lead with English fluency who will serve as a primary contact.
RSNA is also seeking applications from RSNA volunteers to partner with the radiology department at the host GLC. After a GLC is selected, a team of up to four RSNA volunteers will be chosen to match the needs of the GLC. Teams will consist of a program director and team members.
Applications to serve as an RSNA team member are rolling for all GLC institutions. You must be an RSNA member to serve as a team member.
Both applications and additional details are available at RSNA.org/GLC.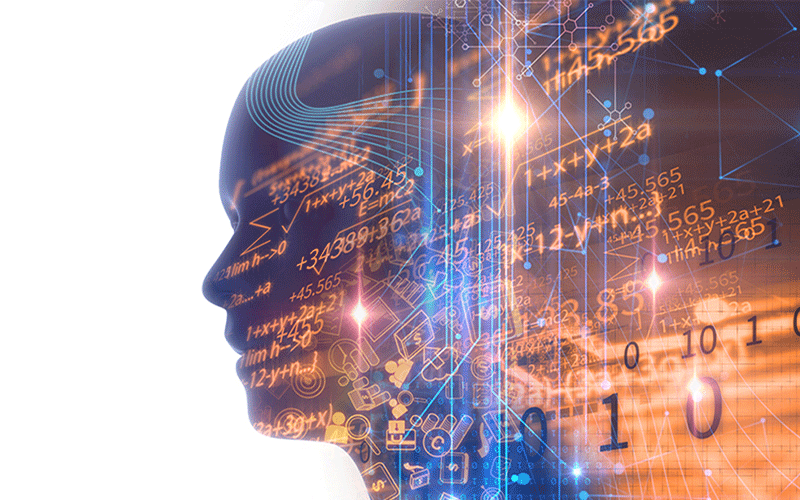 Abdominal Trauma AI Challenge Planned
RSNA is planning a new AI Challenge focused on traumatic injuries of the abdomen. The event is expected to launch in late summer.
According to the Centers for Disease Control, traumatic injury occurs in people of all ages but is the leading cause of death in people younger than 44 years of age. Abdominal trauma resulting from injury often causes damage to the internal organs, internal bleeding and contusions or injuries to the bowel, spleen, liver and intestines.
The RSNA Abdominal AI Challenge aims to enhance diagnostic efficiency and accuracy and will consist of two phases: training and evaluation. Participants will be invited to develop models to detect and classify abdominal injuries on CT imaging. The models will be evaluated against an international dataset that is expected to contain over 5,000 annotated CT scans.
For more information about AI Challenges, visit RSNA.org/AI-Challenge or contact informatics@rsna.org.
RSNA Delivers Educational Resources for Every Stage of Your Career
Your RSNA membership gives you ready access to the very best selection of high-quality activities and resources for your continuing medical education. We offer diverse learning modalities—from focused, single-topic videos delivering quick tips in under 10 minutes to multiple-day deep dive courses developed and presented by top experts in the specialty.
Take advantage of our wide variety of opportunities including:
Live education through RSNA Spotlight Courses, webinars and workshops covering timely, relevant topics affecting radiology professionals worldwide
On-demand education through the RSNA Online Learning Center where you can filter and search CME courses in every subspecialty to gain new knowledge or brush up on familiar topics
A robust selection of training materials including COVID-19 resources, RSNA Case Collection™ and a variety of materials to boost your AI IQ
RSNA Imaging AI Certificate Program providing a radiology-specific curriculum in a case-based format
Radiology's biggest week—the RSNA annual meeting—featuring the latest innovations and unmatched networking access to keep you at the top of your game
RSNA is your trusted source for up-to-date educational offerings to keep your skills sharp and help you maintain certification. Find quality educational resources tailored to your needs and career stage—visit Education.RSNA.org today.
---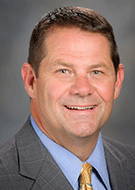 ---
Paulson Named ARRS President
The American Roentgen Ray Society (ARRS) named Erik K. Paulson, MD, as its 2023-2024 president during its annual meeting in April. Dr. Paulson is the Robert Reeves Professor with tenure and chair of the Department of Radiology at Duke University in Durham, NC.
Dr. Paulson chairs the ARRS gold medal nominating committee and sits on both the ARRS executive council and board of trustees for The Roentgen Fund®. He is a member of the RSNA R&E Foundation Fund Development Committee and served previously as a member of the RSNA International Visiting Professor Group.
Additional ARRS officers elected include president-elect Angelisa M. Paladin, MD, vice-president Deborah A. Baumgarten, MD, and secretary-treasurer Christine M. Glastonbury, MD.
---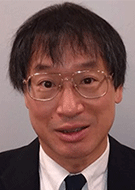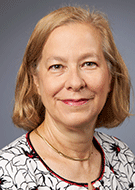 ---
AUR Awards Gold Medal, Names New President
The Association of University Radiologists (AUR) honored Stephen Chan, MD, with its 2023 gold medal award.
Dr. Chan is an associate professor of radiology at Columbia University in New York, and is the AUR immediate past president. Dr. Chan currently serves as chair of the RSNA R&E Foundation Grant Oversight Committee.
The AUR has also named Priscilla J. Slanetz, MD, MPH, as its new president. Dr. Slanetz is a professor of radiology at Boston University Medical Center, vice chair of academic affairs and faculty development, and associate program director of the institution's diagnostic radiology residency program.
Dr. Slanetz serves as associate editor of breast imaging for Radiology and as a manuscript reviewer for RadioGraphics.