William R. Eyler Editorial Fellowship
Application Deadline: May 1
Applications are being accepted for the RSNA William R. Eyler Editorial Fellowship.
The fellowship offers the opportunity to work with Radiology Editor David A. Bleumke, MD, PhD, in Madison, WI, RadioGraphics Editor Christine (Cooky) O. Menias, MD, in Phoenix. The Eyler fellow will also visit the Publications Departments at RSNA headquarters in Oak Brook, IL, and work with the RadioGraphics editorial team at RSNA 2021.
To learn more and to apply, visit RSNA.org/Journals/Editorial-Fellowships.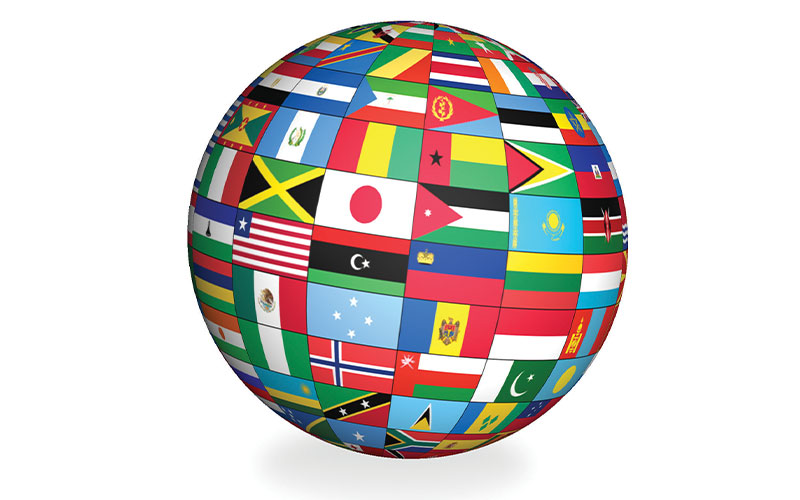 RSNA Spotlight Courses Go Virtual in 2021
To meet the educational needs of members around the world and to keep everyone safe, the RSNA Spotlight Courses have gone virtual in 2021. The courses offer practical insight on essential topics in medical imaging. Global experts develop course programs that are tailored to meet the needs of each audience and are often delivered in a variety of languages. Upcoming virtual Spotlight Courses include:
Imaging in Sports Medicine: Playing for the Future
Dates: June 9–23
Time zone: Argentina Time (ART)
Registration opens April 27
This Spanish-language course will explore advances in musculoskeletal imaging and offer insights radiologists can bring back to their practices. The course will focus on state-of-the-art technology applied to traumatic and stress-related injuries of the upper and lower extremities in athletes; offer case-based review sessions featuring audience participation in challenging diagnoses; and explore the applicability and diagnostic performance of MRI and US on sports-related injuries. Leonardo Ponzio, Captain of Club Atlético River Plate, will share his injury experience and discuss the importance of the athlete-doctor communication.
Classes will be held live for two hours each Wednesday (June 9, 16 and 23) with live/interactive and pre-recorded components, plus on-demand weekly homework.
AI Interactive Workshop
Dates: July 21–22
Time zone: Greenwich Mean Time (GMT)
Registration opens June 9
Learn how to implement AI in your practice through live demonstrations, small group work and and interaction with faculty during this interactive, virtual workshop. Space is limited.
Breast Imaging
Dates: Aug. 27–28
Time zone: Singapore Time (SGT)
Registration opens in July
Learn the latest advances in breast imaging at this virtual course.
Visit RSNA.org/Spotlight for registration information and additional upcoming courses.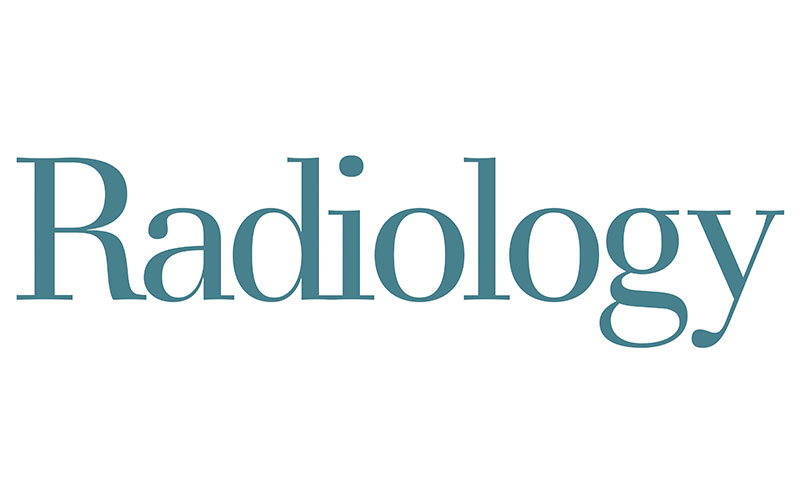 Radiology Seeks New Editor
Application Deadline: May 14
RSNA is accepting applications for the position of Radiology editor. David A. Bluemke, MD, PhD, has held the position since 2018.
Launched by RSNA in 1923, Radiology is the authoritative reference for the most current, clinically relevant and highest quality research in the field of radiology.
Each month the journal publishes approximately 240 pages of peer reviewed original research, authoritative reviews, well-balanced commentary on significant articles, and expert opinion on new techniques and technologies. The journal's impact factor has increased consistently to its current all-time high of 7.93.
"The RSNA Board of Directors appreciates the outstanding contributions David Bluemke has made as editor of Radiology," said RSNA President Mary C. Mahoney, MD. "As we begin the search for his successor, RSNA hopes to build on his legacy and maintain the highest standards of excellence in research and communication for our flagship journal."
Plans call for the new Radiology editor to be selected in December 2021. That successful candidate will become the editor-designate on July 1, 2022, and Radiology editor in January 2023.
A search committee chaired by Jeffrey S. Klein, MD, RSNA Board liaison for publications and communications, will assist the Board of Directors in finding a new editor.
Interested physicians are invited to email their curricula vitae, cover letters and vision statements by May 14 to editorsearch@rsna.org. The full job description can be found at pubs.rsna.org/page/radiology/editor.
Applications Open for International Travel Stipends
Application Deadline: May 29
To assist RSNA members in resource-limited countries who would like to attend the annual meeting, RSNA offers the International Travel Stipend Program.
Designed to help defray the cost of travel to the annual meeting, up to 25 awards of $1,000 each are available. Applicants must complete an application and specify how the knowledge and experience gained from attending the annual meeting will benefit and impact local health care.
For more information, visit RSNA.org/International-Travel-Stipend.
Nominate Radiology Articles for the 2021 Margulis Award
Nomination Deadline: July 1
The Nominating Committee for the Alexander R. Margulis Award for Scientific Excellence is accepting nominations from readers for Radiology articles published between July 2020 and June 2021.
The main selection criteria are scientific quality and originality. Email your nomination, including the article citation and a brief note highlighting the reasons for the nomination to radiology@rsna.org.
For more information, visit RSNA.org/Margulis.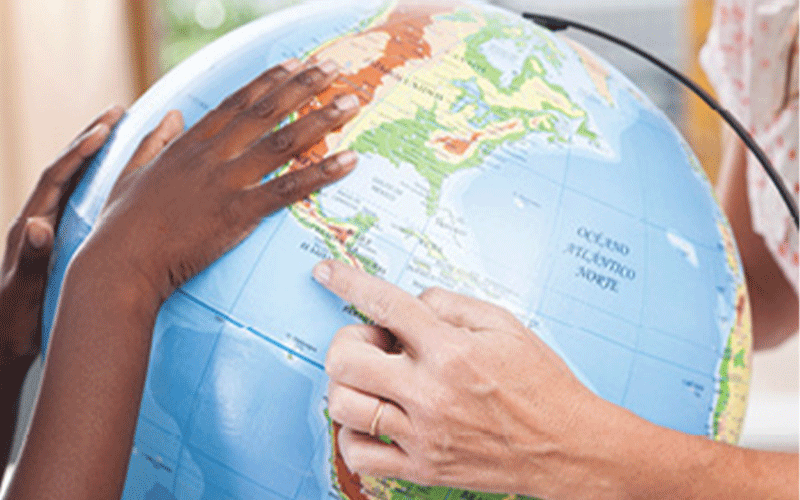 RSNA Seeks Host Country for 2022 Global Learning Center
Application Deadline: July 31
RSNA is accepting applications from eligible host countries for its 2022 Global Learning Center (GLC), a program designed to expand radiology education opportunities around the world.
RSNA seeks to partner with established radiology departments based in low- or middle-resourced countries to create a GLC and improve the radiology department through education. RSNA is also seeking applications from RSNA volunteers to work as a team with the radiology department at the host GLC. Applications to serve as an RSNA faculty team member are rolling for all GLC institutions. You must be an RSNA member to serve as a team member.
Both applications are available at RSNA.org/GLC.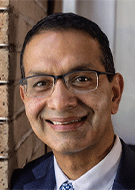 ARRS Names Bhalla 2021 Distinguished Educator
Sanjeev Bhalla, MD, was named the American Roentgen Ray Society (ARRS) 2021 Distinguished Educator.
Dr. Bhalla is recognized for his dedication to education that results in improved radiologist performance, which ultimately leads to enhanced patient outcomes.
Dr. Bhalla is section chief of the Cardiothoracic Imaging Section and a professor of radiology at Mallinckrodt Institute of Radiology at the Washington University School of Medicine, St. Louis. He is a member of the RSNA Board of Directors serving as the liaison for education and the president-elect of the Society of Thoracic Radiology.
---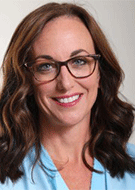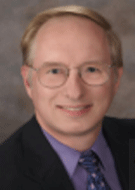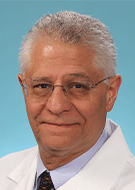 ---
ACR Announces 2021 Gold Medal Honorees
The American College of Radiology (ACR) awarded its 2021 gold medals to Cheri L. Canon, MD, Paul A. Larson, MD and Barry A. Siegel, MD.
Dr. Canon is chair of radiology at the University of Alabama at Birmingham School of Medicine. She is a founding board member of the ACR Radiology Leadership Institute.
Dr. Larson is a general radiologist in Oshkosh, WI, and former member of the ACR Board of Chancellors.
Dr. Siegel is a professor of radiology and medicine at Mallinckrodt Institute of Radiology, Washington University School of Medicine, St. Louis.
RSNA Values Early Career Members
Radiology is a lifelong profession and RSNA is here to assist your continued growth with the newest research, education and technologic innovation every step of the way. RSNA offers members transitioning into their early career years the time to settle into the profession before paying the full membership with a reduced rate of $100 in year one and $200 in year two.
Early career members receive all the benefits of full membership, including subscriptions to RSNA's five peer reviewed journals, free advanced standard admission to the RSNA annual meeting and free access to hundreds of online learning opportunities.
For more information, contact customerservice@rsna.org or 1-877-RSNA-MEM (1-877-776-2636) or 1-630-571-7873 outside the U.S. and Canada.
In Memoriam: Robert A. Zimmerman, MD
An internationally acclaimed neuroradiologist who helped pioneer the use of MRI for the brain, Robert A. Zimmerman, MD, died Feb. 23 in Philadelphia. He was 82.
Dr. Zimmerman was the former chief of pediatric neuroradiology and MRI at Children's Hospital of Philadelphia (CHOP), where he had worked since 1989. Upon his retirement in 2018, CHOP created The Robert A. Zimmerman Endowed Chair in Pediatric Neuroradiology.
He completed his radiology residency and fellowship at the University of Pennsylvania, Philadelphia. Dr. Zimmerman spent three years in the U.S. Army. Following his discharge, he became assistant professor of radiology at the University of Pennsylvania. He then moved to CHOP to become chief of pediatric neuroradiology and MRI.
Dr. Zimmerman was a former member of the RSNA Neuroradiology/Head & Neck Scientific Program Committee, the Nominations Committee and the defunct Audiovisual Services Committee.
He was awarded the American Society of Pediatric Neuroradiology gold medal in 2002.
An inspiring mentor to generations of radiologists, Dr. Zimmerman was a popular teacher, particularly reaching out to the international medical community with his expertise. A prolific author, Dr. Zimmerman published nearly 500 papers and book chapters and served as editor of numerous textbooks. He was also an active international lecturer speaking on using images to diagnose abnormalities in the nervous system, spine, head, and neck.