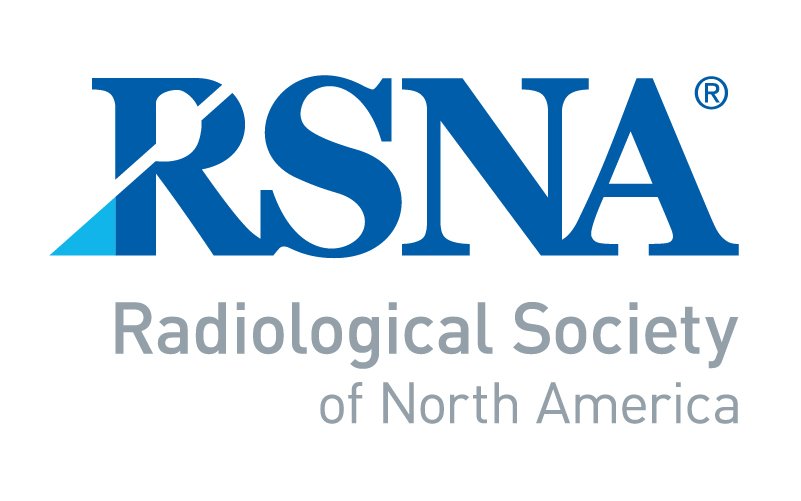 Changes Made to Honored Educator Nomination Process
RSNA recently introduced an open nomination process for the Honored Educator Award recognizing RSNA members who produced an array of radiologic resources in the last 12 months.
The new process welcomes nominations directly from RSNA members and ensures all qualified members have access to the distinction. To be eligible for the award, nominees must be RSNA members in good standing and participate in several qualifying educational activities.
RSNA's Digital and Live Education Committee will select 50-60 award recipients based on select criteria. Roles that qualify for the award include course lead, course director, deputy editor, editor, faculty, author, moderator and peer reviewer.
Review eligibility criteria for the Honored Educator Award and the Lifetime Honored Educator Award. Submit a nomination for yourself or a colleague. All nominations must be submitted by Jan. 31, 2023.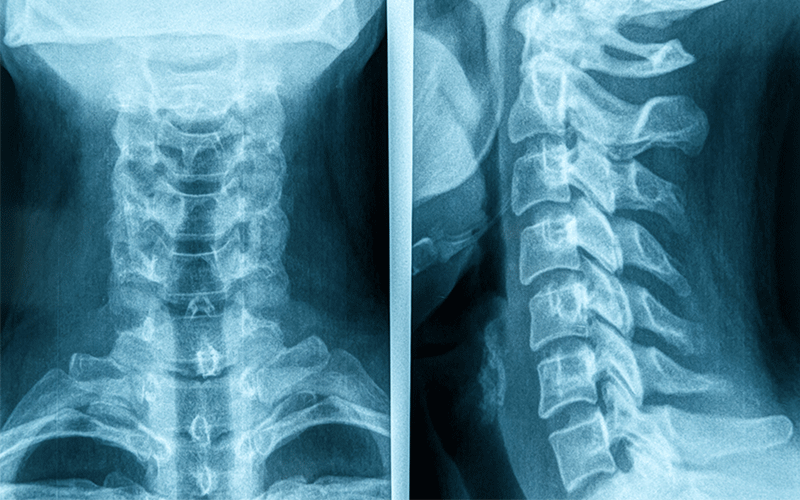 Cervical Spine Fracture AI Challenge Launched, Breast Challenge Planned
RSNA has launched the RSNA Cervical Spine Fracture AI Challenge in collaboration with the American Society of Neuroradiology and the American Society of Spine Radiology. The competition will explore whether AI can be used to aid in the detection and localization of cervical spine injuries.
The RSNA Cervical Spine Fracture AI Challenge is being conducted on a platform provided by Kaggle, Inc., and is open to everyone. The competition phase will finish in October. The top 10 performing competitors will be awarded a total of $30,000. Winners will be recognized in the AI Showcase during RSNA 2022 being held Nov. 27-Dec. 1 at McCormick Place, Chicago.
At the annual meeting, RSNA will also launch a Breast Imaging Challenge designed to assess the effectiveness of AI detection algorithms, as well as issues in implementing AI across care settings. The competition, running through Spring 2023, will use mammography screening images to build models that detect and classify suspected breast lesions. The top-performing models will then be run against data from a new source to test the generalizability of their performance.
For more information, visit RSNA.org/AI-Challenge.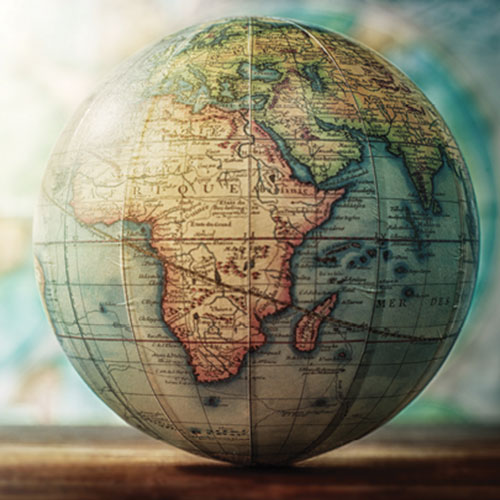 RSNA Seeks New Host for Global Learning Center
RSNA is accepting applications from eligible hosts for the next Global Learning Center (GLC), a program designed to expand radiology education opportunities around the world.
RSNA is interested in partnering with established radiology departments based in low- or middle-income countries to create a GLC and improve the radiology department through education. GLC host locations must demonstrate a need for radiology education and resources and have a designated team lead with English fluency who will serve as a primary contact. Applications are available at RSNA.org/GLC.
Membership Payments Made Easy
Auto renewal is the fastest, easiest way to make sure your RSNA dues are always up to date. We will charge your membership dues in October and email your receipt.
To set up auto renewal when you next renew online, simply check the automatic renewal boxes and provide your credit card information.
If you ever change your mind about using automatic renewal, it's easy to cancel with one phone call or email to the RSNA customer service team at customerservice@rsna.org or 1-877-RSNA-MEM (1-877-776-2636) or 1-630-571-7838 outside the U.S. and Canada.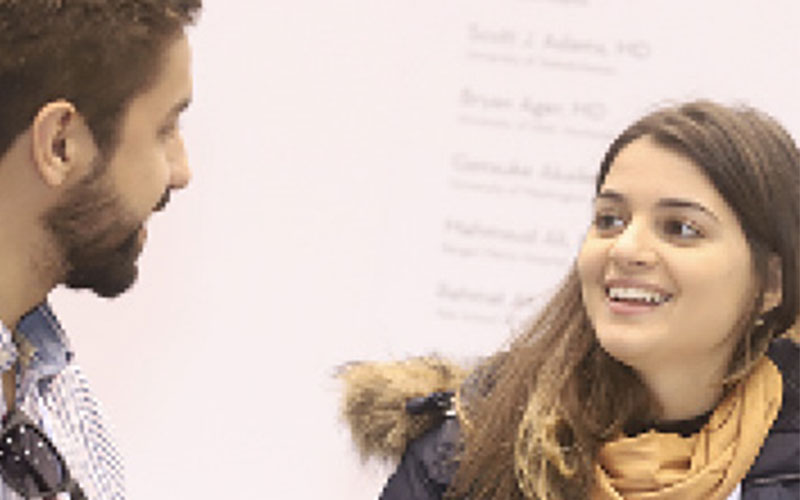 Find Jobs, Fellowship Positions with Career Connect
Career Connect, RSNA's online resource for radiology professionals, makes it easy for residents and practicing radiologists to find new opportunities.
RSNA members can log in and explore more than 200 job listings currently available from nearly 80 employers. Search by entering keywords like institution name, state or specialty. Read institutional profiles to locate and access available positions and related contact information.
Career Connect also includes print and save features to help members store search results for later viewing. To access RSNA's Career Connect, visit Jobs.RSNA.org.
.
---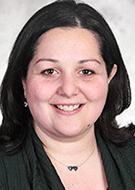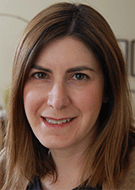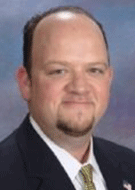 ---
Shanbrun and Wolfman Join ARRT Board of Trustees, Prowant Named President
Lauren Shanbrun, MS, CNMT, RT, and Darcy Wolfman, MD, have been appointed to four-year terms on the American Registry of Radiologic Technologists (ARRT) board of trustees. Travis Prowant, MSHS, RRA, RT, former ARRT board treasurer, was named president.
Shanbrun is the nuclear medicine technology program director at the Rhode Island Hospital School of Medical Imaging in Providence. She is also a past president and current advocacy representative for Rhode Island on the New England Chapter of Technologists under the Society of Nuclear Medicine and Molecular Imaging.
Dr. Wolfman is a clinical associate and the clinical director of US at Johns Hopkins School of Medicine in Washington, D.C. She has served as an assistant professor of radiology at Georgetown University Hospital in Washington, D.C., as a staff radiologist at Walter Reed National Military Medical Center in Bethesda, MD and as section chief of genitourinary imaging at the American Institute of Genitourinary Imaging in Silver Spring, MD.
Prowant, who began his term in August, is a registered radiologist assistant at Virginia Commonwealth University Health System in Richmond. He served as chair of the ASRT Commission, Military Chapter and Registered Radiologist Assistant Chapter.
---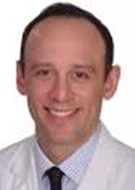 ---
Pryluck Named AUC Senior Associate Dean
David Pryluck, MD, MBA, has been named senior associate dean of the American University of the Caribbean (AUC) School of Medicine Saint Maarten campus.
Dr. Pryluck previously served as vice chair of radiology education, diagnostic radiology residency program director and as an interventional radiologist at Geisinger Commonwealth School of Medicine in Danville, PA. He was previously an associate professor of clinical radiology, program director of the integrated interventional radiology residency and director of medical student education in radiology at Lewis Katz School of Medicine at Temple University in Philadelphia.
Dr. Pryluck is a member of the RSNA Committee on Diversity, Equity and Inclusion.
---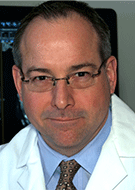 ---
DeLano to Chair Michigan State
Mark DeLano, MD, was named chair of the Department of Radiology at the Michigan State University College of Human Medicine in East Lansing where he is also an alumnus.
Dr. DeLano completed a medicine internship at Northwestern University in Chicago, followed by a diagnostic radiology residency at Duke University in Durham, NC, and a neuroradiology fellowship at Johns Hopkins University in Baltimore. He served on the MSU faculty for 12 years before being appointed to his recent role as director of the Division of Radiology and Biomedical Imaging.
---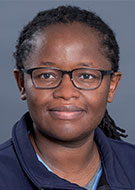 ---
Gichoya Elected to SIIM Board of Directors
Judy Gichoya, MBChB, MS, was recently elected to the Society of Imaging Informatics in Medicine board of directors. Dr. Gichoya is an assistant professor in the Department of Radiology and Imaging Sciences at Emory University School of Medicine in Atlanta. She earned her medical degree from Moi University and completed a medical internship at Kiambu District Hospital, both in Kenya.
Dr. Gichoya earned a master's degree in health informatics from Indiana University Purdue University, completed post-doctoral training in informatics at Regenstrief Institute and completed her residency in diagnostic radiology at the Indiana University School of Medicine, all in Indianapolis. Dr. Gichoya is a member of the RSNA/ACR Common Data Element Steering Subcommittee, serves on the Radiology: Artificial Intelligence editorial board and is a member of the RSNA Committee on International Radiology Education.
---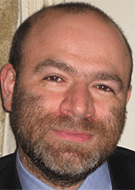 ---
ESER Gold Medal Awarded to Patlas
The European Society of Emergency Radiology (ESER) awarded its gold medal to Michael N. Patlas, MD, FRCPC. Dr. Patlas is a professor of radiology at McMaster University in Hamilton, Ontario. He is director of the Division of Emergency Radiology, Hamilton General Hospital and serves as vice president of the Canadian Emergency Trauma and Acute Care Radiology Society.
Dr. Patlas has served as editor-in-chief of the Canadian Association of Radiologists Journal since 2019. He has won multiple awards for his academic and clinical work including the Young Investigator Award from the Canadian Association of Radiologists (CAR) and Medical Staff Association President's Award for Distinguished Service. He has also been recognized as an honored fellow by the CAR, the American Society of Emergency Radiology and the Society of Abdominal Radiology.
An engaged member of RSNA, Dr. Patlas is an R&E Foundation Radiology Research Trainee subcommittee member. He also serves as a manuscript reviewer for RadioGraphics.
---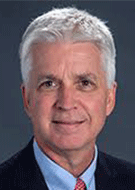 ---
Simoneaux Elected SPR President
Stephen Simoneaux, MD, has been elected president of the Society for Pediatric Radiology. He is a professor in the Department of Radiology and Imaging Sciences at Emory University School of Medicine and chief of radiology at Children's Healthcare, both in Atlanta.
Dr. Simoneaux earned his medical degree at University of Miami School of Medicine and completed his residency at Jackson Memorial Hospital in Miami. He is an advisor for RadiologyInfo.org, the online RSNA/ACR radiology information resource for patients.
---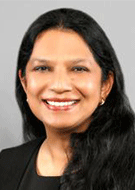 ---
Bakhru Named Chair
Seema Bakhru, MD, has been named incoming chair of the Department of Radiology at Danbury Hospital and Norwalk Hospital, both in Connecticut. Dr. Bakhru will be the first female to hold this position in the two hospitals' history.
Dr. Bakhru currently serves as the assistant program director of the Norwalk Hospital Radiology Residency Program and has practiced with Danbury Radiological Associates for eight years, specializing in body and breast imaging.
Dr. Bakhru earned her medical degree from the Geisel School of Medicine at Dartmouth University in Hanover, NH. After serving as chief resident of diagnostic radiology at Hartford Hospital, Dr. Bakhru completed a breast imaging fellowship at Beth Israel Deaconess Medical Center in Boston.