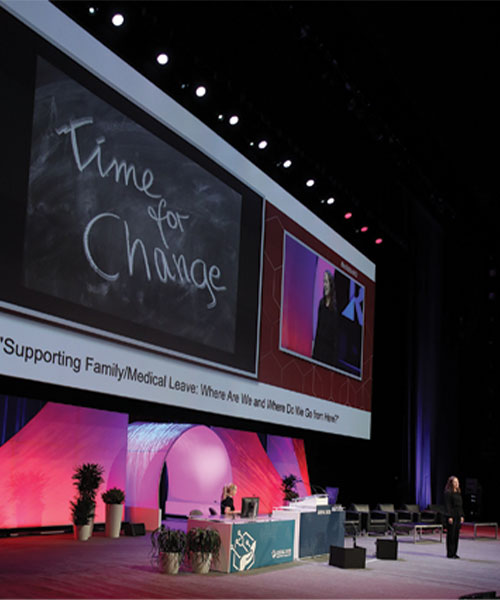 Submissions Open June 1 for RSNA Fast 5 Speakers
Submit your unique presentation for consideration to speak at the Fast 5 session during RSNA 2022. The Fast 5 are five-minute, engaging presentations that offer speakers an opportunity to take the Arie Crown Theater stage and share their ideas on non-clinical topics. Online voting to identify the most popular submissions begins in July.
Presentations should embrace the RSNA 2022 theme, Empowering Patients and Partners in Care, and share ideas about the impact radiologists and imaging have on disease management, patient life and the quality of care received. Submit your proposal through the online entry form June 1–21. Online voting to help determine the session lineup will be available July 6–20.
For more information, visit RSNA.org/Annual-Meeting.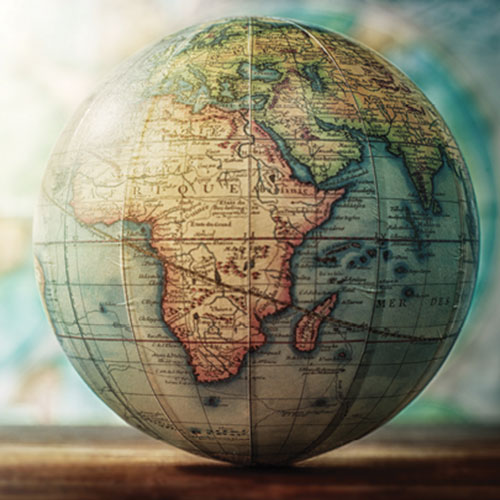 RSNA Seeks New Host for Global Learning Center
RSNA is accepting applications from eligible hosts for the next Global Learning Center (GLC), a program designed to expand radiology education opportunities around the world.
RSNA is interested in partnering with established radiology departments based in low- or middle-income countries to create a GLC and improve the radiology department through education. GLC host locations must demonstrate a need for radiology education and resources and have a designated team lead with English fluency who will serve as a primary contact.
RSNA is also seeking applications from RSNA volunteers to work as a team with the radiology department at the host GLC. After a GLC is selected, a team of up to four RSNA volunteers will be chosen to match the needs of the GLC. Teams will consist of a program director and team members.
Applications to serve as an RSNA team member are rolling for all GLC institutions. You must be an RSNA member to serve as a team member. Both applications are available at RSNA.org/GLC.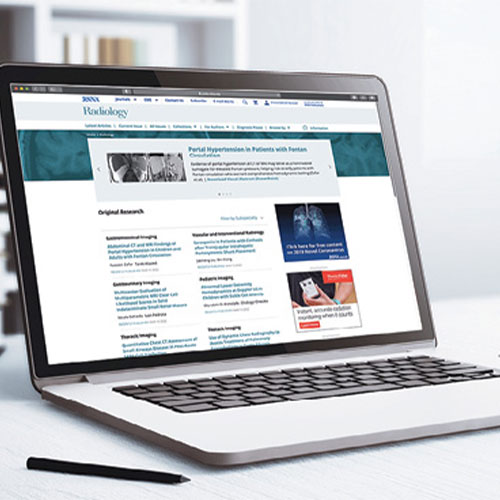 Last Chance for 2022 Margulis Award Nominations
Nomination Deadline: July 1
The Nominating Committee for the Alexander R. Margulis Award for Scientific Excellence is accepting nominations from readers for Radiology articles published between July 2021 and June 2022. The main selection criteria are scientific quality and originality.
Email your nomination, including the article citation and a brief note highlighting the reasons for the nomination to radiology@rsna.org. For more information, visit RSNA.org/Margulis.

Webinar Series Tackles Imaging Health Equity
The Radiology Health Equity Coalition is holding a free webinar series, Breaking Imaging Barriers: A Collaborative Approach to Advancing Health Equity in Medical Imaging. The series is designed to provide radiologic professionals, imaging practices and health care institutions with tools for improving imaging health care equity. Attendees will learn to address the radiologic care obstacles faced by communities that have been historically medically underserved. They will also learn to incorporate equitable, patient-focused care in practice and engage with community health organizations to treat medically underserved populations.
Upcoming webinars will be held from 11 a.m. to noon CT and include:
• June 1: Addressing Imaging Disparities in LGBTQ+ Communities
• June 15: The Role of Patient-Centered Care in Radiology Health Equity
• June 29: Health Equity Capstone: Where Do We Go From Here?
The Radiology Health Equity Coalition is a partnership between RSNA, The American Board of Radiology, American College of Radiology, American Medical Association Section Council on Radiology, Association of University Radiologists, National Medical Association Section Council on Radiology and Radiation Oncology, Society of Chairs of Academic Radiology Departments and Society of Interventional Radiology.
Learn more and register at radhealthequity.org.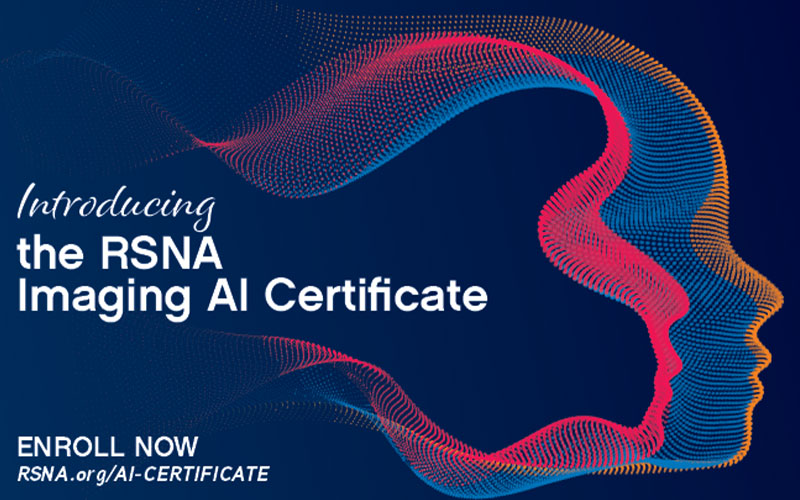 New Resident Rates for RSNA Imaging AI Certificate Program
RSNA member residents can take advantage of special pricing and pay just $550 for enrollment in the RSNA Imaging AI Certificate program's Foundational Certificate course.
The reduced rate makes it easier for member residents to access this first-ever, radiology-specific imaging AI program. The program's case-based curriculum blends learning with practical application and is designed to help radiology professionals understand how to evaluate and integrate AI into their practice, especially to assist with diagnostic radiology and workflow efficiency.
The Foundational Certificate course consists of six modules with a new module released monthly.
Learn more and enroll at RSNA.org/AI-certificate.
RSNA Offers Reduced Membership Rates for Early Career Members
RSNA members transitioning from training qualify for greatly discounted member rates during their first and second years of practice. These early career radiologists pay just $100 in year one and $200 in year two for RSNA membership.
RSNA's graduated dues structure helps transitioning members settle in to the profession by providing affordable access to all member benefits including subscriptions to RSNA's five peer reviewed journals, free access to RSNA Case Collection® and hundreds of online learning opportunities, as well as free advance standard registration to the RSNA annual meeting.
For more information, contact customerservice@rsna.org or 1-877-RSNA-MEM (1-877-776-2636) or 1-630-571-7838 outside the U.S. and Canada.
---
---
AUR Awards Gold Medal to Bailey
The Association of University Radiologists honored Janet E. Bailey, MD, with its 2022 gold medal award.
Dr. Bailey is clinical professor of radiology, associate chair of education, associate program director of IR residency and director of cross-sectional interventional radiology for the divisions of abdominal radiology and breast imaging at Michigan Medicine at the University of Michigan in Ann Arbor.
She is the RSNA Digital and Live Education Committee chair, serves on the RSNA R&E Education Grant Oversight Committee and Education Council, and is a faculty advisor for the RSNA Resident and Fellow Committee.
---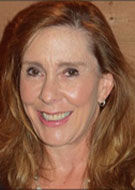 ---
ASNR Announces 2022 Gold Medalist
The American Society of Neuroradiology (ASNR) awarded its 2022 gold medal to Patricia A. Rhyner, MD, professor of radiology at Mayo Clinic, Jacksonville, FL.
Dr. Rhyner is a former professor with tenure in the Department of Radiology and Imaging Sciences at Emory University School of Medicine, Atlanta, where she practiced for more than 30 years.
---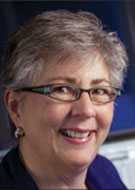 ---
SPR Honors Kaste and McCarville
The Society for Pediatric Radiology has named Sue C. Kaste, DO, and M. Beth McCarville, MD, both of St. Jude Children's Research Hospital in Memphis, TN, as its 2022 gold medal honorees.
Both Drs. Kaste and McCarville have served as faculty during previous RSNA annual meetings.