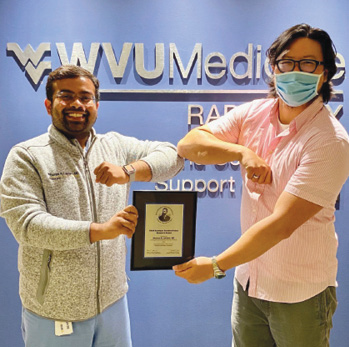 Roentgen Award Nominations Open
Nominations are being accepted for the RSNA Roentgen Resident/ Fellow Research Award. The award recognizes residents and fellows who have made significant contributions to their departments' research efforts as evidenced by presentations and publications of scientific papers, receipt of research grants or other contributions.
Nominations are limited to one resident or fellow per program in radiology, radiation oncology or nuclear medicine per year. The program director or department chair selects the nominee for each program.
The RSNA R&E Foundation provides an award plaque for the department to display and a personalized award for the selected resident or fellow. The nomination deadline is April 1.
Learn about the nomination process and past recipients at RSNA.org/Research/Research-Awards.
---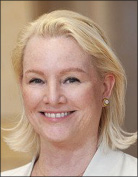 ---
Morris Named Chair at UC Davis Radiology
Elizabeth A. Morris, MD, has been named chair of the Department of Radiology at the University of California, Davis (UC Davis).
Dr. Morris was previously with Memorial Sloan Kettering Cancer Center and Weill Cornell Medical College, New York City. She is a former president of both the Society of Breast Imaging and the International Society for Magnetic Resonance in Medicine.
She is a former member of the RSNA Breast Imaging Scientific Program Committee, a former RadioGraphics manuscript reviewer and has served in various capacities at RSNA annual meetings.
RSNA Global Learning Center Update
Physicians from the RSNA Global Learning Center at Stellenbosch University in South Africa have completed their second set of custom online courses. They have also participated in two live virtual case-based discussions focusing on the topics of musculoskeletal and cardiothoracic radiology.
The physicians will continue to participate in custom online and live virtual learning opportunities over the remaining two years of this program.
Education planning is currently underway for the second RSNA Global Learning Center at Muhimbili University of Health and Allied Sciences (MUHAS) in Daar Es Salaam, Tanzania.
---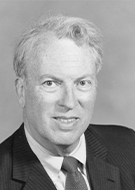 ---
In Memoriam: Otha Webb Linton
Former executive director of the International Society of Radiology and avid radiology historian, Otha Webb Linton died on Dec. 7 in Tucson, AZ. He was 88.
Mr. Linton received his journalism degree from the University of Missouri, Columbia, and a master's degree in journalism from the University of Wisconsin, Madison. He was drafted into the U.S. Army in 1955 and served as an intelligence officer at 5th Army headquarters in Chicago, achieving the rank of 1st Lieutenant.
Mr. Linton was hired as director of public relations at the American College of Radiology (ACR) in 1961, beginning his long association with the field of radiology. He opened the ACR's Washington, DC, office and was named director of government relations. He was promoted to associate executive director in 1984.
During his tenure at ACR, he was involved with the development of the black lung screening procedures used by radiologists. He was the author of the anthology of ACR's first 75 years and led the efforts of Radiology Centennial Incorporated, a large multi-society and industry collaboration to celebrate the 100th anniversary of the discovery of the X-ray.
Mr. Linton was the executive director of the International Society of Radiology from 1995 to 2012.
With his expertise and interest in writing, Mr. Linton authored 14 books about the histories of major medical school radiology departments, including Stanford University, UCSF, Johns Hopkins University, University of Pennsylvania and Brigham and Women's Hospital.
For his dedicated service to the field of radiology, Mr. Linton was awarded RSNA honorary membership in 1990. He also served as an associate editor on the Radiology editorial board.
He received gold medals from ACR and the American Roentgen Ray Society and received a citation for distinguished service from the American Medical Association.
Apply Now for RSNA Editorial Fellowships
Applications are being accepted for the RSNA William R. Eyler Editorial Fellowship and the RSNA William W. Olmsted Editorial Fellowship for Trainees.
Both fellowships offer the opportunity to work with Radiology Editor David A. Bleumke, MD, PhD, in Madison, WI, and incoming RadioGraphics Editor Christine O. (Cooky) Menias, MD, in Phoenix, AZ. The Eyler fellowship lasts three weeks and the Olmsted fellowship lasts one week.
Each fellow will also visit the Publications Department at RSNA headquarters in Oak Brook, IL. The Eyler fellow will work with the RadioGraphics editorial team at RSNA 2021.
Apply by May 1 to be considered for the William R. Eyler Editorial Fellowship and April 1 for the William W. Olmsted Editorial Fellowship for Trainees.
To learn more and to apply, visit RSNA.org/Journals/Editorial-Fellowships.

Thank you to all our Corporate Partners.
RSNA values its industry partners that help keep radiology at the forefront of science and technology.
Gold Corporate Partners
Bayer
Canon Medical
GE Healthcare
Hologic
Show Your Commitment to Quality Improvement in Radiology
Members can earn RSNA Quality Essentials Certificates (QEC) by completing quality improvement courses in the RSNA Online Learning Center. Each course is designed to demonstrate knowledge in one of four quality improvement domains. Courses are free to members.
Show your dedication to quality in the field of radiology by completing a quality improvement course today at RSNA.org/Education/Professionalism-and-Quality-Care.
For more information, contact quality@rsna.org or 1-877-RSNA-MEM (1-877-776-2636) or 1-630-571 7873 outside the U.S. and Canada.
RSNA COVID-19 Resources
RSNA offers critical resources on the 2019 novel coronavirus (COVID-19), including:
• Online Learning Center
Access available COVID-19 resources including webinars, pre-recorded webinars and videos at RSNA.org/Learning-Center.
• Online RSNA COVID-19 Resources
Learn about current research and best practices for managing through COVID-19 and getting your practice back on track at RSNA.org/COVID-19.
• RSNA Community
Join RSNA's online community specifically for COVID-19 discussions. Ask questions, share ideas, get peer-to-peer support and discover lessons learned. All community users are required to have an active RSNA account.
• Industry Solutions
RSNA's COVID-19 Industry Solutions website is a central hub designed to help radiologists and the radiology community find solutions including equipment sanitation, teleradiology, AI software, training resources for residents and technologists, equipment guidelines, and 3D printing.
• RSNA Coronavirus Cases
View peer-reviewed cases of COVID-19 at Cases.RSNA.org, a free educational and point-of-care tool provided to get more patients the care they need.