Listening, Understanding, Flexibility Keys to Success of GLC in Stellenbosch
Pandemic creates challenges and provides opportunities for RSNA's first Global Learning Center
BY LYNN ANTONOPOULOS
December 02, 2022
---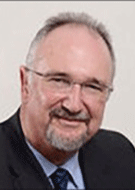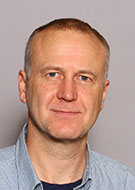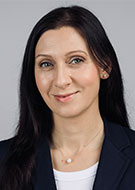 ---
In 2019, RSNA chose Stellenbosch University, a public research university located in the Western Cape province of South Africa, as the site of its first Global Learning Center (GLC). The program paired a team of four RSNA volunteer radiologists with four members of the GLC's radiology department to design a customized curriculum tailored to the facility's unique educational needs.

Already strong in their academic efforts, the staff at Stellenbosch looked to the GLC as an opportunity for new challenges.

"Our faculty radiologists were eager for their careers to assume a steeper upward trajectory and be enhanced by new clinical skills, novel teaching methods, new collaborations and research ideas," said GLC program director, Richard Pitcher, MBChB, PhD, chair of the institution's Department of Radiology.

In March 2020, the RSNA team, led by program director Mark Cresswell, MBBCh, a radiologist at St Paul's Hospital in Vancouver, BC, Canada, was ready to head to South Africa to meet the Stellenbosch team and tour the facility. However, the COVID-19 pandemic took hold and international travel was unavailable.

The two groups quickly pivoted, conducting a needs assessment and curriculum planning through a series of phone calls and virtual meetings. Virtual connection was a key resource for the teams at the outset, making it possible for the teams to talk, share ideas and teach in real time.

"The delay helped us create deep, albeit virtual, relationships and gave RSNA and the GLC visiting team time to learn about local needs, common diseases and injuries," Dr. Cresswell said. "It also helped us understand and be sensitive to the massive impact and strain that COVID had on the availability of the host GLC staff in Stellenbosch."

With travel still impossible, RSNA staff helped both the onsite and visiting teams curate online content into education modules. In addition, new equipment allowed for a classroom to be set up for remote teaching and learning.

In July 2020, nine radiologists from Stellenbosch began their first two online courses in musculoskeletal and cardiothoracic imaging, with plans for additional courses to be provided every four months for the entirety of the program.

"The GLC has provided just what was needed to bring a new urgency, energy and direction to our quest for academic excellence," Dr. Pitcher said.
Livestreamed Sessions, Webinar Format Help Educators Reach Large Audience
While the pandemic delay resulted in a one-year extension of the GLC program at Stellenbosch, which will wrap up in 2023, the GLC team were finally able to visit Stellenbosch in August 2022.

During the onsite visit, GLC faculty delivered a series of lectures that were broadcast in real time on the Radiological Society of South Africa (RSSA) webinar platform. The team streamed to training programs at the University of Cape Town and University of Pretoria with almost 100 individual logins to the teaching sessions.

"That's a remarkably large audience to be able to reach," said RSNA team member Brian Mullan, MD, MS, MMed, a professor in the Department of Radiology at University of Wisconsin School of Medicine and Public Health in Madison, who completed his first visit to Stellenbosch earlier this year. The experience at Stellenbosch reminded Dr. Mullan of his time as an RSNA International Visiting Professor traveling to Uganda.

"A diverse group of radiologists from different nations, different cultures and from literally around the world, came together because we wanted to help each other, our students and, ultimately, our patients," he said. "The GLCs also offer this type of experience and I'm looking forward to participating in future live joint presentations to be given by RSNA faculty in North America and Stellenbosch faculty in Cape Town that will be broadcast throughout South Africa."

In addition to Drs. Cresswell and Mullan, GLC team members Prachi P. Agarwal, MD, Kambiz Motamedi, MD, Sudhakar Pipavath, MD, and Elsie Thao Nguyen, MD, also visited Stellenbosch to meet the onsite team.
One of the unexpected benefits of the GLC is the reciprocal visits for Stellenbosch participants.

Sucari Vlok, MBchB, MMed, a consultant in the Department of Radiology at Tygerberg Hospital in Cape Town, South Africa, was selected as an RSNA Derek Harwood-Nash fellow. She visited Dr. Cresswell and his facility in the fall of 2022.

"The new opportunity has taken me away from the pathology we face in South Africa where violence, TB and HIV in the public sector are rife," Dr. Vlok said. "I am broadening my horizons, getting to know a new culture and meeting peers from other parts of the world."

At RSNA 2022, Dr. Vlok presented an education exhibit about the Stellenbosch GLC with Dr. Pitcher and other colleagues from Tygerberg Hospital.
Pivots During the COVID-19 Delay Help Revise Plans for Future GLCs
The delay in getting started at Stellenbosch and the virtual work that was necessary, provided Dr. Cresswell and colleagues across both teams the opportunity to reflect and evaluate successes and challenges to improve future GLC launches.

Dr. Cresswell noted that the planning and implementation phase of a new GLC may require more time than expected. He stressed the importance of taking time to identify and work with each GLC's unique needs in mind, adding that both teams benefit greatly from the personal relationships they develop over time.

"We have learned that understanding when predictable stress points are in the host academic calendar ultimately helped us plan GLC visits and stagger the different subspecialty group visits to allow for cross coverage within the small host facility," Dr. Cresswell said. "By reprioritizing potential topics, we hoped to cover as much of the total syllabus as possible while ensuring that the host GLC faculty maximized having their needs covered—rather than what we perceived were their needs."

Reflecting on the GLC's impact on Stellenbosch, Dr. Pitcher said the experience was pivotal in shaping the next phase for their academic department.

"In the most wonderful and liberating way, it has welcomed us warmly into the global radiologic community and drawn us closer to the mainstream of academic radiology," Dr. Pitcher said.
For More Information
Read previous RSNA News articles about the RSNA GLC program:
RSNA and Stellenbosch Team Members
RSNA Team Members
Mark Cresswell, MBBCh, Program Director
Kambiz Motamedi, MD
Sudhakar Pipavath, MD
Elsie Thao Nguyen, MD
Brian F. Mullan, MD, MS, MMed, FCCP
Prachi P. Agarwal, MD
Omer A. Awan, MD
Stellenbosch Team Members
Richard D. Pitcher, MBChB, PhD, Program Director
Christelle Ackermann, MBChB, MMed, PhD
Stephanie Griffith-Richards, BSc, MBChB, MMed
Razaan Davis, MBChB, MMed
Sucari Vlok, MBChB, MMed