New Women's Imaging Curriculum Introduced at Tanzania Global Learning Center
Recently completed program aims to extend radiology education in Tanzania and beyond
BY LYNN ANTONOPOULOS
December 06, 2021
---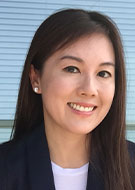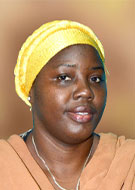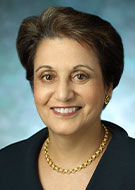 ---
Radiologists at the Muhimbili University of Health and Sciences (MUHAS) in Tanzania will soon have access to advanced women's imaging training that will spread regional awareness and create pathways for access to breast cancer screening.

MUHAS is the host of the second RSNA Global Learning Center (GLC), a program developed to improve radiology education and patient care around the world by providing resources to established radiology departments based in low- or middle-income countries. The women's imaging curriculum at MUHAS is part of a series of fellowship programs created for the institution through the GLC.

"The goal of the program, which combines breast and abdominal imaging, is to sustainably fill a need for radiology subspecialty training that specifically addresses women's health, such as maternal-fetal health and screening in cervical cancer and breast cancer," said GLC team member and curriculum co-author Alice Chong, MD, MHCI.

Dr. Chong has been involved with various global health projects in her leadership role on the breast imaging team at RAD-AID, a volunteer organization dedicated to improving and optimizing access to medical imaging and radiology in low resource regions of the world.

"Cervical cancer and breast cancer are associated with high rates of mortality in countries like Tanzania, making women's imaging a key area of focus for the faculty at MUHAS," she said.
In October, Dr. Chong traveled to Tanzania with fellow RSNA GLC team members to teach clinical procedural skills such as breast biopsies and to assess for equipment needs for mammography and ultrasound procedures.
Developing a Customized Curriculum
For Sheila Sheth, MD, a GLC team member and women's imaging curriculum co-author, the endeavor was especially important because she and Dr. Chong had the opportunity to design the entire curriculum.

"It is great that RSNA was able to select two women to spearhead the project," Dr. Sheth said.
Dr. Sheth is an associate professor in the Department of Radiology at the NYU Grossman School of Medicine and has previously taught in India and in the Philippines through RSNA's International Visiting Professors program.

Working remotely and communicating online or by phone to discuss overall goals and teaching plans, Drs. Sheth and Chong each focused on different organ systems and developed their materials independently while following a similar format.

"What I found particularly helpful both while designing the curriculum and in planning the teaching materials, is the RSNA Online Learning Center," Dr. Sheth said.

She also noted that she is grateful for the opportunity to share her knowledge and experience. She plans to go to Tanzania in January 2022 if COVID-19 restrictions are lifted and will allow for her travel.

"My main goal is to meet the people involved and have informal discussions about their needs and expectations both from the staff radiologists and the trainees," she said. "I am planning to do a lot of listening."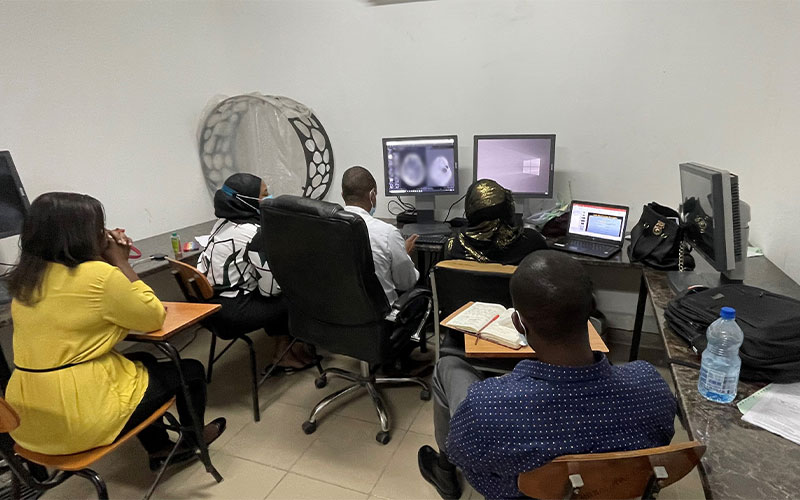 Benefits Reach Beyond MUHAS
The MUHAS Radiology and Imaging Department is one of only two university departments in Tanzania providing a Master of Radiology residency program. Despite setbacks created by the COVID-19 pandemic, the team has already developed subspecialty training in interventional radiology and neuroradiology.

GLC team member and lecturer Zuhura Nkrumbih, MD, was part of the first class of radiology residents at MUHAS, which started in 2007. As a visiting lecturer from Tanzania, she recently spent time in the breast imaging section in the Department of Radiology at University of Wisconsin–Madison as an RSNA Derek Harwood Nash International Fellow.

Dr. Nkrumbih has a firsthand understanding of the potential reach of the new women's imaging curriculum.

"There is no such program of female imaging in East Africa, thus the graduated fellows will be able to assist any consultations that will arise," Dr. Nkrumbih said. "There is opportunity for fellows from other countries within East Africa or beyond the area to come to study the program here, thus we expect our university to be a key institution for providing knowledge and skills for female imaging."

Dr. Chong agreed, adding, "As this is the first formal women's imaging training program in East Africa, our partner radiologists in Tanzania who become women's imaging subspecialists will become leaders in their field and, in turn, train future generations. Our hope is that radiologists with this particular skill set will be champions of an interdisciplinary effort to improve women's health and access to health care services in Tanzania, East Africa and beyond."

Hosting the GLC has helped the department move beyond their typical three years of residency by adding two years of subspecialty training to provide a comprehensive radiology education program and improve the level of radiologic practice and patient care throughout the region. RSNA members will teach the curriculum alongside MUHAS faculty.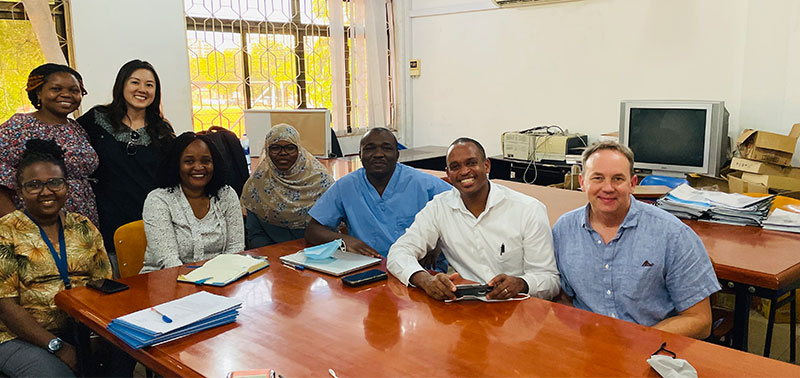 Dr. Nkrumbih hopes to learn as much as possible about the equipment and experiences from radiologists around the world and plans to use the information to educate radiologists and residents in Tanzania.

"After completing the program, the fellows will be able to diagnose a wide range of female conditions, which will bring secondary advantages to obstetricians and gynecologists to manage and treat gynecological and obstetrical conditions effectively," Dr. Nkrumbih said. "This will reduce morbidity and mortality allowing for early diagnosis and treatment and improving the quality of life among females."

Breast cancer is second only to cervical cancer as the leading cause of cancer mortality in women in Tanzania. Due to the lack of mammography screening in the country's public hospitals, most diagnoses happen in late stages, when the disease has become difficult to treat. It is estimated that half of the women diagnosed with breast cancer in Tanzania do not survive the disease. By comparison, the American Cancer Society estimates that there is a 2.6% breast cancer mortality rate in the United States.

The high death rate has stigmatized the disease, causing avoidance of medical treatment and contributing further to late-stage diagnoses. To combat this stigma, Dr. Nkrumbih plans to begin educating at the local level about the importance of women's breast and gynecologic health, potentially within the primary schools. She also plans to engage the community and involve men who are typically the key family decision makers.

RSNA recently announced the addition of a third GLC site hosted by the Hospital Metropolitano in Quito, Ecuador. It will be the first GLC site in South America and will develop a customized education program to fit the needs of South America and the Quito region.
For More Information
Learn more about the RSNA Global Learning Centers program at RSNA.org/GLC.

Read previous RSNA News articles about the RSNA Global Learning Centers: