RSNA Announces Global Learning Center in Armenia
Curriculum planning will focus on MSK and interventional subspecialties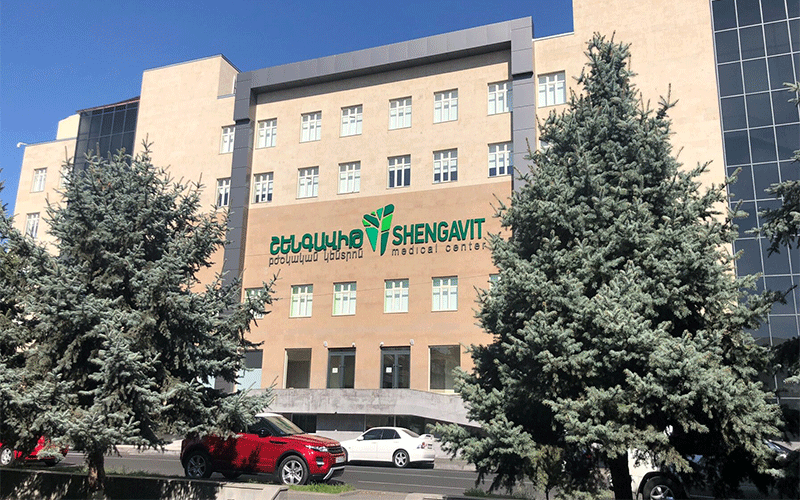 The next RSNA Global Learning Center (GLC) will be hosted by Shengavit Medical Center in Yerevan, Armenia in western Asia.
By partnering with established radiology departments based in low- or middle-resourced countries to create the learning centers, RSNA aims to work in accompaniment with the host sites to improve radiology education and patient care around the world. The goal is that through these valuable collaborations, RSNA GLCs become regional hubs for excellence in radiology education.
"RSNA is pleased to partner with Shengavit Medical Center to help support their infrastructure improvements and enhance the educational opportunities in radiology for their trainees," said Umar Mahmood, MD, PhD, RSNA Board Liaison for International Affairs. "Working together we can strengthen the relationships between radiologists and patients throughout the broader Caucasus region. We see a multiplier effect in which improving radiology training and education at one institution improves radiology expertise throughout the region"
The inaugural RSNA GLC launched in early 2020 at Stellenbosch University near Cape Town, South Africa. Since then, GLCs have opened at Muhimbili University of Health and Allied Sciences (MUHAS) in Tanzania, Hospital Metropolitano in Quito, Ecuador and Ciptomangunkusumo National Referral Hospital at the University of Indonesia (FKUI/RSCM) in Jakarta.
GLC Located In Eastern European/Western Asian Region
"Shengavit Medical Center is a multidisciplinary hospital which provides radiological examination services to many patients, not only from Yerevan, but also from the villages and regional small towns of Armenia," said Narek Matinyan, MD, Director of the MRI Department and GLC on-site program director. "We would like to make the radiological services of our hospital better, implement new examinations and improve our training for our residents and young doctors. We are looking forward to this cooperation with RSNA and believe that with the help of RSNA Global Learning Center program we will be able to take the radiological service to a higher level, not only in our institution, but also in our country."
Now that the host site has been selected, over a three-year period, a team of RSNA members will work with the GLC to develop a customized educational plan, including a curriculum with hands-on training, didactic lectures, conferences, online courses and other education offerings. Equipment and technical assistance will also be provided based on the needs of the site.
Volunteer faculty members will travel to Yerevan to learn about the GLC's educational needs. The team will present lectures and provide hands‐on training and point‐of‐care opportunities. The visiting faculty, in close consultation with the on-site faculty, will design and present an educational plan tailored to the needs of the GLC using RSNA educational resources.
Applications are open to be considered for a volunteer faculty position on the Yerevan GLC faculty. Radiologists with subspecialties in MSK and interventional radiology are needed. Selections will be made in December 2023.
For More Information
Learn about the RSNA GLC program and team member requirements.
Read previous RSNA News stories on RSNA Global Learning Centers: