Meet our expert program directors and faculty who are here to lead you through your courses and help you lay the groundwork for your imaging AI education.
" The talks were beautifully presented and so well thought out. "
— RSNA Imaging AI Certificate Program Alumnus, April 2023
Foundational Certificate course directors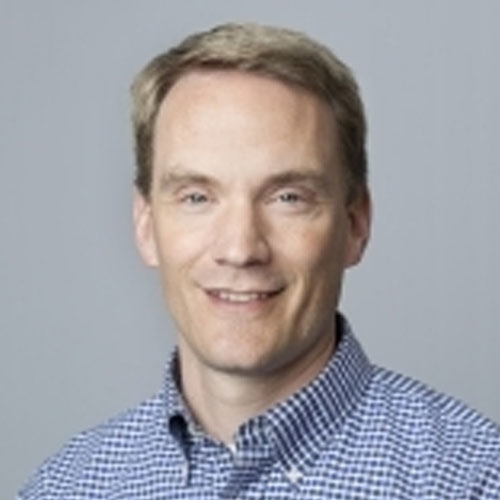 Matthew Morgan, MD, is an associate professor of radiology in the Department of Radiology and Imaging Sciences at the University of Utah. Dr. Morgan is the author of numerous peer-reviewed articles and textbook chapters and has earned multiple national research awards. His clinical focus is on the early detection and improved management of cancer using advanced imaging techniques.
Dr. Morgan trained at the University of Pittsburgh Medical Center, where he served as chief resident and completed an intensive research fellowship in imaging informatics. Dr. Morgan serves on the RSNA Informatics Committee and enjoys teaching medical students, residents, fellow physicians and routinely presents at national medical meetings.
Linda Moy, MD, is a professor of radiology at the NYU Grossman School of Medicine with additional appointments at the NYU Center for Advanced Imaging Innovation and Research and the NYU Vilcek Institute of Graduate Biomedical Sciences. She is director of breast MRI (clinical and research) throughout the NYU Health Network.
Dr. Moy completed her radiology residency at Albert Einstein/Montefiore Medical Center in 1999 and a fellowship in breast imaging at Massachusetts General Hospital in 2000.
Dr. Moy has developed robust breast imaging research programs across multiple imaging modalities and has achieved widespread recognition in academic radiology as an accomplished investigator, author and editor. In 2023, she will become Radiology's editor. In addition to her work for Radiology, Dr. Moy has been a manuscript reviewer for 14 other journals.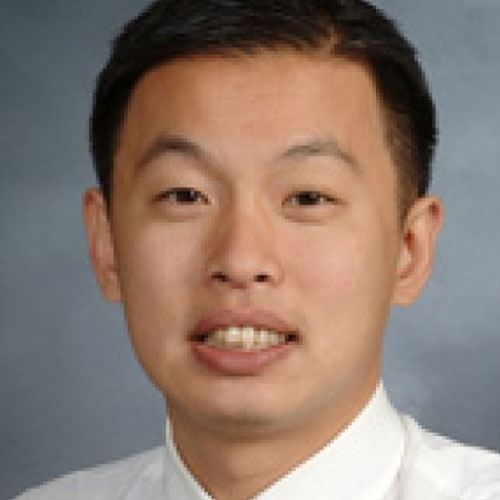 George Shih, MD, is a radiologist at Weill Cornell Medicine, where he is professor and vice chair for informatics. He has undergraduate and master's degrees in computer science and electrical engineering and attended Duke University School of Medicine before completing his residency at Columbia University Irving Medical Center.
Dr. Shih is the principal investigator of the TDP3 project, which provides the cloud infrastructure for the RSNA data ingestion and data harmonization processes and pipelines that feed into the Medical Imaging and Data Resource Center (MIDRC) platform for publication.
Dr. Shih is an active member of the MIDRC Data Quality and Harmonization Subcommittee, RSNA's Informatics Committee, Machine Learning Steering Subcommittee and Machine Learning Data Standards Subcommittee. He is also an associate editor for Radiology: Artificial Intelligence, an editorial board member for the Journal of Digital Imaging and co-founder of MD.ai, which provides a medical AI cloud platform for doctors, researchers and engineers to annotate, build, validate and deploy medical AI.
Advanced Certificate course directors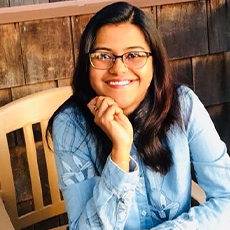 Imon Banerjee, PhD, is an associate professor in the Department of Radiology at Mayo Clinic and an affiliate faculty member in the computer engineering department at Arizona State University. She currently holds adjunct faculty positions at Emory University, University of Wisconsin–Madison and Georgia Tech. Dr. Banerjee's doctorate is in computer science, with a focus in AI and data mining. She completed her postdoctoral training at Stanford University and worked as an instructor in the Stanford AIMI Center. Her current research is focused on integration of multisource medical data and developing 'fair' AI models. Dr. Banerjee has successfully led multiple federal and non-federal research projects related to machine and deep learning-based research projects.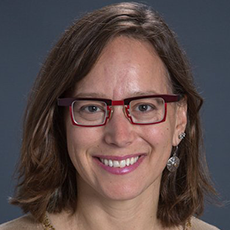 Marta Heilbrun, MD, is the associate medical director for quality and safety in imaging services at Intermountain Healthcare. Dr. Heilbrun completed medical school at the University of Utah, a preliminary surgery internship at Stanford, a diagnostic radiology residency at Wake Forest/North Carolina Baptist Hospital and fellowship training in abdominal imaging and outcomes at the University of Utah. Dr. Heilbrun's activities include lean management, safety culture, standard work development, policy management, accreditation readiness and patient communications. She leads teams and empowers front line care providers to solve problems and address barriers to care, while leveraging informatics tools and her background as a health services researcher to accomplish these goals. Dr. Heilbrun has led RSNA's Structured Reporting Subcommittee of the RSNA Radiology Informatics Committee since 2017, is one of the technical advisors for the RSNA Annual Imaging AI in Practice (IAIP) Demonstration and serves on both the RSNA R&E Foundation Board of Trustees and the Digital and Live Education Committee.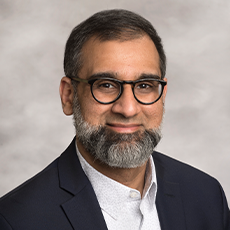 Nabile Safdar, MD, is the vice chair of imaging informatics at the Department of Radiology and Imaging Sciences at the Emory University School of Medicine and is the associate chief medical information officer for Emory Healthcare. He works closely with a group of physicians, physicists, clinical informaticists and researchers who are active in bringing innovative solutions to advance the clinical, education and research missions of Emory Healthcare. In addition, Dr. Safdar led a one-year imaging informatics fellowship for physicians interested in developing their interests and skills in imaging informatics. Dr. Safdar earned his medical degree from Thomas Jefferson University and his master's in public health from the University of Maryland. He completed his radiology residency and fellowship in imaging informatics and musculoskeletal Imaging at the University of Maryland. Dr. Safdar is board certified by the American Board of Radiology with a certificate of added qualification in pediatric radiology. He is also board certified in clinical informatics by the American Board of Preventative Medicine.
Faculty
Bibb Allen, MD, FACR
Katherine P. Andriole, PhD
Bhanushree Bahl, BDS, MBA
Paty Balthazar, MD, CIIP
John Banja, PhD
Barbara Barry, PhD
Leo Anthony Celi, MD
Paul Chang, MD
Melissa Chen, MD
Errol Colak, MD, FRCPC
Tessa S. Cook, MD, PhD, CIIP
Melissa Davis, MD, MBA
Dania Daye, MD, PhD
Adam Flanders, MD
John B. Freymann, BS
Raym Geis, MD
Brad Genereaux
Judy Wawira Gichoya, MBChB, MS
Maryellen Giger, PhD
Fiona Gilbert, MD
Vicky Goh, MBBCh
Richard Gunderman, MD, PhD
Hugh Harvey, MBBS
Marta E. Heilbrun, MD, MS
Charles E. Kahn, Jr., MD
Jayashree Kalpathy-Cramer, PhD
Marc D. Kohli, MD
Panagiotis Korfiatis, PhD
Elmar Kotter, MD, MSc
Nina Kottler MD, MS
Elizabeth Krupinski, PhD
Shinjini Kundu, MD, PhD
Paras Lakhani, MD
Steve Langer, PhD
Curtis P. Langlotz, MD, PhD
David B. Larson, MD, MBA
Andras Lasso, PhD
Yvonne Lui, MD
Matthew Lungren, MD, MPH
Vidur Mahajan, MD, MBA, MBBS
Sharmila Majumdar, PhD
John Mongan, MD, PhD
Robert M. Nishikawa, PhD
Kevin O'Donnell, MASc
Ian Pan, MD
Bhavik Patel, MD, MBA
Jean-Baptiste Poline, PhD
Luciano M. Prevedello, MD, MPH
Mathias Prokop, MD, PhD
Erik Ranschaert, MD, PhD
Caroline Reinhold, MD, MSc
Daniel L Rubin, MD, MS
Ioannis Sechopoulos, PhD
Rakesh Shiradkar, PhD
Bettina Siewert, MD
Ronald M. Summers, MD, PhD
Hari Trivedi, MD
Paul Yi, MD