RSNA/AUR/APDR/SCARD Radiology Education Research Development Grant
This R&E Foundation grant is co-sponsored by RSNA, the Association of University Radiologists (AUR), the Association of Program Directors in Radiology (APDR) and the Society of Chairmen of Academic Radiology Departments (SCARD).

This grant encourages innovation and improvement in health sciences education by providing research opportunities to individuals in pursuit of advancing the science of radiology education.
Applications
The 2023-24 application cycle for the Education Research Development Grant is closed. The next application cycle will open in October 2023, with a deadline of Jan. 12, 2024.
Nature of projects
Any area of radiology education research is eligible for funding. Projects may include, but aren't limited to, the following:
Development of new education programs
Improvement of existing education programs
Teaching method pilot studies
The evaluation of educational techniques, materials or programs
Improving methods of student, teacher, course, or program evaluation
Award amount
Grant recipients receive up to $10,000 for a one-year project. Funding may be used to cover the cost of research materials, research assistant support and limited primary investigator salary support. Salary support may be no more than half of the grant award.
Eligibility
The RSNA/AUR/APDR/SCARD Radiology Education Research Development Grant accepts international applications, as long as you are a member of at least one of the sponsoring organizations and meet the following criteria:
You may be at any level of your career development, but you must have primary appointment in a radiology department.
You and your principal investigators cannot be employed by any for-profit, commercial company in the radiologic sciences.
You cannot submit more than one grant application to the RSNA R&E Foundation a year, and cannot have a concurrent RSNA grant.
You may not accept funding from another source for the same project, unless one source only provides salary support and the other only supports non-personnel research expenses.
Funding from other grant sources must be approved by foundation staff if it wasn't described in the original research plan.
For more detailed information, including application instructions, please review the policies and procedures (PDF) for this grant.
About the R&E Foundation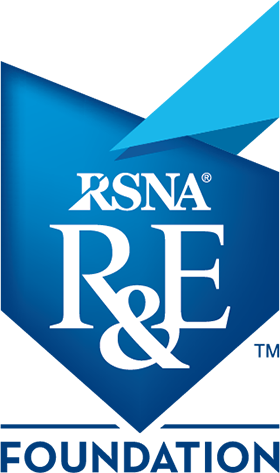 Our Research & Education Foundation provides a critical source of support for investigators. Since the Foundation's inception in 1984 we've awarded over 1,800 grants. That's $78 million in funding for radiology research and improving patient care.