RSNA 2019 Trending Topics
The future of radiology starts when we "See Possibilities Together"
BY JENNIFER ALLYN
October 25, 2019
---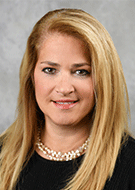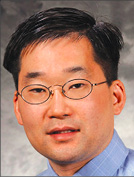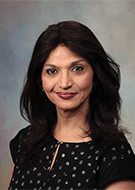 ---
RSNA 2019 will address the opportunities and challenges facing radiology and highlight the advances and innovations that are moving radiology into a new era of patient care.
With more than 400 educational courses and a strong lineup of plenary speakers, RSNA 2019 provides the opportunity for attendees to refresh their knowledge, delve into the latest research, and get hands-on experience with cutting-edge technology, including artificial intelligence (AI), 3D printing and virtual reality (VR).
To help attendees plan their schedules, RSNA's Scientific Program, Refresher Course and Education Exhibits committee chairs and subcommittee chairs offer a preview of the trends, hot topics and trailblazing research in each of the subspecialties available at RSNA 2019.
With full participation in the meeting, physicians can earn up to 99.25 AMA PRA Category 1 Credits™.
Ground-breaking research continues to push the boundaries in all the subspecialties, according to David H. Kim, MD, chair of the RSNA Scientific Program Committee.
"This meeting provides a platform for all of us to expand our knowledge of current radiology practices and learn more about the innovative approaches and research being done to strengthen the specialty and benefit patients," Dr. Kim said. "There is a tremendous volume of quality research at RSNA 2019 and attendees should make the best use of their time identifying the sessions that will broaden their subspecialty knowledge, but also try to attend sessions that impact other aspects of radiology, such as professionalism, safety and quality, and biomarkers and quantitative imaging."
The education exhibits continue to showcase a wide breadth of research that highlights major trends across all subspecialties, according to Christine O. Menias, MD, chair of the RSNA Education Exhibits Committee.
"We have had an excellent response and a wide range of abstracts submitted for RSNA 2019 education exhibits. I recommend attendees focus on the education exhibits in their subspecialty and then look for one other subspecialty that is of interest, to get a broader breadth of knowledge, as our profession expands with new ventures," Dr. Menias said.
Educational courses contain comprehensive content from an array of topics with sessions featuring greater audience engagement and remain one of the most popular educational offerings of the meeting, according to Laura Bancroft, MD, chair of the Refresher Course Committee.
"RSNA's subspecialty educational courses focus on imaging knowledge vital to clinical practice," Dr. Bancroft said. "The added engagement with audience response and participation activities are designed to inspire collaboration, creating opportunities to share experiences and initiate conversations."
There are several Diagnosis Live™ sessions that cross multiple subspecialties including Houston, We Have a Problem, which includes case reviews from nearly all the subspecialties; Body Imaging Case Challenge, focusing on uncommon diagnoses of the chest, abdomen and pelvis; Radiology Stranger Things: A Journey into the Upside Down, highlighting common and uncommon musculoskeletal and emergency radiology pathology; and Keeping Radiology Weird: Spot Diagnoses from the Pacific Northwest, which includes gastrointestinal, musculoskeletal and nuclear medicine radiology cases.
All three chairs noted that AI, deep learning (DL) and machine learning (ML) continue to be dominant areas of research in all the subspecialties and attendees should look for these topics in sessions, exhibits and posters in their areas of interest. Radiomics is another topic prevalent in many subspecialties and attendees should look for courses that demonstrate how radiomics will impact patient care.
Click on the subspecialties below to preview the trends, hot topics and research available at RSNA 2019.
RSNA Subcommittee Chairs
Information for this preview was provided by the RSNA Scientific Program and Education Exhibits Subcommittee Chairs:


Scientific Program Subcommittees

Ferco H. Berger, MD, Emergency Radiology
Donna J. Cross, PhD, Molecular Imaging
Fiona J. Gilbert, MD, Breast
Patricia M. de Groot, MD, Chest
Lynn A. Fordham, MD, Pediatric Radiology
Marta E. Heilbrun, MD, Health Services Policy and Research
Andrew Karellas, PhD, Physics
Phillip J. Koo, MD, Nuclear Medicine
Gordon McLennan, MD, Vascular and Interventional
Desiree E. Morgan, MD, Gastrointestinal
Gautham P. Reddy, MD, Cardiac
Andrew B. Rosenkrantz, MD, Genitourinary
Anna Shapiro, MD, Radiation Oncology and Radiobiology
George L. Shih, MD, MS, Radiology Informatics
Martin Torriani, MD, Musculoskeletal
Max Wintermark, MD, Neuroradiology

Education Exhibits Subcommittees
Samuel E. Almodovar-Reteguis, MD, Nuclear Medicine
Timothy J. Amrhein, MD, Neuroradiology
Gustav A. Blomquist, MD, Musculoskeletal
Jesse L. Courtier, MD, Pediatrics
Donna J. Cross, PhD, Molecular Imaging
Stamatia V. Destounis, MD, Breast
Barbaros S. Erdal, PhD, Radiology Informatics
Rebecca M. Howell, PhD, Physics
Brent P. Little, MD, Chest
Courtney C. Moreno, MD, Gastrointestinal
Karen Y. Oh, MD, Obstetrics/Gynecology
Nadeem Parkar, MD, Cardiac
Anna Shapiro, MD, Radiation Oncology & Radiobiology
Scott D. Steenburg, MD, Emergency Radiology
Stephen Thomas, MD, Multisystem/Special Interest
Kirubahara Vaheesan, MD, Vascular/Interventional
Sadhna Verma, MD, Uroradiology
Jeffrey R. Wesolowski, MD, Policy and Practice