Radiology's Role in Achieving Equity in Value-Based Health Care
Webinar highlights strategies for improving equity within the value-based health care framework
BY LYNN ANTONOPOULOS
February 03, 2023
---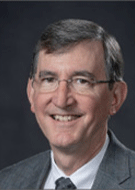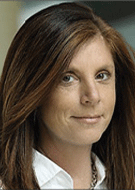 ---
Radiologists must become more effective contributors in advancing value-based care equitably across patient populations by leveraging available tools and resources, developing strategies and establishing open communication with care colleagues to achieve patients' goals and best outcomes.
"This is a call to action for radiologists to move from being stewards of imaging resources to becoming true leaders—in which we are members of care coordination teams—to be true participants at the center of medical care and delivery. That's what delivering value-based care is all about," James A Brink, MD, said.
Dr. Brink is the Juan M. Taveras Professor of Radiology at Harvard Medical School and chair of the Department of Radiology at Brigham and Women's Hospitals, both in Boston. He also serves as radiologist-in-chief at Massachusetts General Hospital (MGH) and chief of enterprise radiology at Mass General Brigham Health System.
Dr. Brink and Pamela T. Johnson, MD, vice president of care transformation and professor of radiology, oncology and urology at Johns Hopkins University in Baltimore, spoke at a recent webinar that was part of a series presented by RSNA's Diversity, Equity and Inclusion Committee to bring health care equity information to the radiology community.
They shared insights and strategies radiologists can employ to achieve equity within the value-based health care framework.
Eliminating Low-Value Care
According to Dr. Brink, radiologists must understand what value-based care entails to understand radiology's role at the intersection of value-based care and equity.
"Presuming that quality is deployed uniformly in the form of accurate diagnoses and effective therapies, then our ability to ensure equity across the populations we serve hinges on our ability to deliver a patient experience that meets the unique needs of the various socioeconomic populations we serve," he said.
He noted that one of the most important ways radiologists can advance population health is to eliminate low-value or unnecessary imaging that wastes resources and can lead to unnecessary findings, which have outsized impact on socioeconomically disadvantaged populations.
Dr. Johnson agreed. "Even though we are not the primary care providers, we play an important role in avoiding failure of care delivery and in stewardship to reduce unnecessary imaging and all the potential downstream resource utilization that follows the imaging care we deliver," she said.
Efforts that drive clinical decision support can help address this problem, both before and after imaging. "Clinical decision support before imaging guides practitioners to the most appropriate imaging exams for their patients, and decision support after imaging helps radiologists make the most appropriate recommendations consequent to their findings," Dr. Brink said.
"We need to devise innovative programs to reach patients, ensure they receive the imaging services they need, and embrace any opportunity to play a role in improving their health."
- PAMELA T. JOHNSON, MD
Targeted Interventions Promote Access, Reduce Missed Care
Improving access to care hinges on engagement, but as Dr. Johnson noted, radiologists' relationships with patients may be limited to a single management decision-making opportunity. "We need to devise innovative programs to reach patients, ensure they receive the imaging services they need, and embrace any opportunity to play a role in improving their health," she said.
Sharing several effective interventions in use at MGH, Dr. Brink highlighted areas in which radiologists can work to make sure the services, expertise and quality they deliver benefit everyone in society. "By focusing on factors that result in missed imaging care opportunities, we have targeted interventions to improve patient access," he said.
Among those interventions, Dr. Brink described a program that offers transportation for patients who would otherwise not be able to travel to imaging appointments. He provided details about real-time virtual consults in which the radiologist reviews imaging results directly with the patient to improve patient education and overcome challenges resulting from a patient's lack of access to technology needed for reviewing their own medical records.
Dr. Brink shared details about marketing campaigns including infographics and brochures in multiple languages posted in patient waiting areas to promote access to screening initiatives, and he outlined a care coordination program designed to keep patients from falling through the cracks.
"This program requires dedicated, unique IT tools and collaboration among multiple care teams but has been highly successful in ensuring that necessary follow-up care for vulnerable patients is not dropped inadvertently," Dr. Brink said.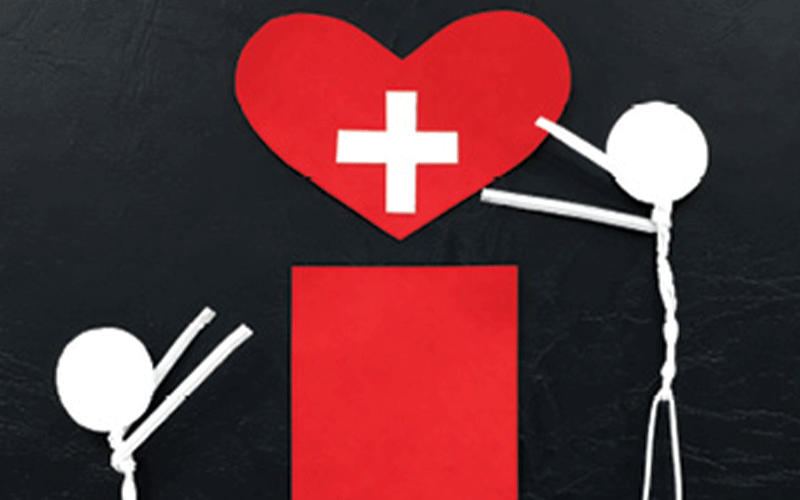 Leveraging Screening Exams to Promote Equity
According to Dr. Johnson, radiologists have the tools to facilitate early diagnosis and dramatically alter patient experiences and outcomes. "We have an opportunity to improve the longitudinal value for patients," she said.
Addressing the importance of appropriate selection and the use of evidence-based, best practice guidance, Dr. Johnson shared an example of benefits realized from the use of coronary CT angiography for imaging coronary artery disease.
"In stable chest pain patients, we saw evidence of five-year reductions in mortality, reductions in major cardiac events, higher quality of life, and all at a lower cost because coronary artery disease is diagnosed earlier and medical management is initiated before patients develop obstructive disease," Dr. Johnson said. She added that screening that contributes to early diagnosis of cancer leads to similar improvements including curative treatment, reduced downstream costs and fewer wasted resources.
She also stressed the equity benefit inherent in opportunistic screening. "Patients who don't have access to primary care screening programs may be imaged for other indications, providing an opportunity to make these diagnoses as incidental findings and direct them to appropriate management resources," she said.
In addition, Dr. Johnson noted that radiologists can also add to the health care burden in ways they may not realize, such as overuse of medication, consults and procedures. Such problems can arise from inconsistent or unclear reporting language.
"There's a big divide between the clinician understanding what we mean and how we report," she said. "Gaining insight into how our reports drive care is a really important area where we need to do more research."
To address issues of communication, Dr. Johnson said it is also critical to develop good relationships with other specialties, keeping channels open and providing education and reiteration to build understanding.
"Clinician education is important, and the EMR can be leveraged to recommend evidence-based testing when a patient meets appropriate use criteria," Dr. Johnson said. "These interventions require considerable time investment and concerted efforts on behalf of radiologists, non-radiology clinicians, informatics and analytics teams."
"Institutions should strive to provide universal, uniform quality of care with consistent patient experiences, but at a lower cost based on site of service to better support vulnerable communities."
- JAMES A. BRINK, MD
Focusing on Cost, Community to Deliver Equitable Care
Underlying all efforts to equitably deliver value-based care is cost. "Institutions should strive to provide universal, uniform quality of care with consistent patient experiences, but at a lower cost based on site of service to better support vulnerable communities," Dr. Brink said.
"Every unnecessary imaging test is potentially creating a financial burden for a patient," Dr. Johnson said, adding that while the patient-centered definition of value has changed over the years, the need for reducing patients' costs has not.
Closing out the session, Dr. Brink noted that to achieve health care equity, it is critical to have an institutional perspective that really values the importance of delivering equitable care.
"At MGH, we identify the mission as having four legs to the stool. The fourth leg is community service—serving our communities, understanding our communities and their needs and how we fit into the community and what we can offer," Dr. Brink said.
For More Information
Access the on-demand recording of "Radiology's Role in Achieving Equity in Value-Based Healthcare."
Read previous RSNA News stories about equity and value-based health care:
March Health Equity Webinar Planned
The next webinar in the series Strategies to Advance Value-Based Health Care in Radiology, presented by RSNA's Diversity, Equity and Inclusion Committee, is scheduled for Wednesday, March 29 at 1 p.m. CT.