Rural Areas Face Imaging Obstacles on the Road to Health Care Equity
Lack of screening, radiologists, imaging technology create a gap in care
BY NICK KLENSKE
June 07, 2021
---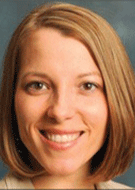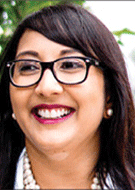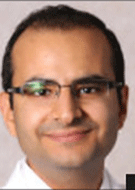 ---
This is the third in a series of articles addressing inequity in health care and solutions radiology can implement. Read part one, part two and part four. View the health care equity infographic for details on how RSNA is working to promote diverse representation across the profession and within its leadership.
Patients living in rural areas across the U.S. often face any number of barriers to health care overall, including imaging services. For rural areas that do have a medical center, medical facilities often lack imaging equipment and radiologists. That means patients must travel long distances to a larger medical center, which can have negative repercussions.
For example, a patient who needs a CT scan, mammogram or MRI may be unable to drive long distances to receive care, which could have serious consequences.
Others might lack access to transportation. Often it is a combination of factors.
"Although many rural hospitals are equipped with imaging equipment, they tend to lack the required personnel," said Jan Eberth, PhD, director of the Rural and Minority Health Research Center and associate professor of epidemiology at the University of South Carolina. "What this means is that while these hospitals can perform imaging for diagnostic and trauma purposes, they aren't always able to provide routine screening programs."
It is this lack of screening where the disparity in access between urban and rural areas is most pronounced.
In her RSNA 2020 presentation on geographic variation in access to lung cancer screening, Dr. Eberth reported 2015 data showing that non-metropolitan residents represent a disproportionately high 23% of the screening-eligible population, despite accounting for only 15% of the U.S. population. Furthermore, only 22.2% of rural patients were within a 30-minute drive from a lung cancer screening center, compared to 83.2% of urban patients. Although there are significant regional differences in imaging access and uptake, the study shows that overall, rural populations are grossly underserved.
"Rural areas have a disproportionate share of screening eligible patients, but generally low access to screening," Dr. Eberth said. "As a result, they are at a higher risk for negative outcomes."
And younger radiologists are less likely to settle in rural areas, which perpetuates the disparity.
"As the younger radiology workforce gravitates toward urban areas, rural areas may lack the boots-on-the-ground coverage of various radiologic procedures, particularly if groups who interpret for these areas have difficulty finding hires who are willing to venture to these areas.
As a result, preventative services and education can also suffer if the proper resources are not in place by the practice. Resources they need — and deserve," said Amy Patel, MD, breast radiologist and medical director of the The Breast Care Center at Liberty Hospital, Kansas City Area, MO. "Unfortunately, the reality for those living in these radiology deserts is a higher percentage of advanced cancers and more severe illnesses."
Teleradiology, Mobile Screening Improve Imaging Access
The good news is that there are opportunities for radiology to help improve access for rural patients — including teleradiology. Technology is making inroads in rural areas struggling to recruit imaging subspecialists or even general radiologists to do specialist reads, according to Mina Makary, MD, director of scholarly activity and research, and assistant professor of radiology at The Ohio State University Wexner Medical Center in Columbus.
"The real benefit of teleradiology is that it lets rural hospitals take the images locally and then send them to the appropriate radiologist subspecialist for interpretation," Dr. Makary said. "Through teleradiology, we have the opportunity to provide and improve access, which represents a huge step toward equitable, high-quality imaging care."
Still, it is important to note that not all teleradiology is equal. According to Dr. Patel, the radiology practice providing teleradiology services must understand the patient demographic, the hospital system and the overall community culture.
"I fervently feel that our practice is better able to provide optimized teleradiology services for many of our rural hospital partners because we understand them and they understand us," said Dr. Patel, a partner of Alliance Radiology and also an assistant professor of radiology at the University of Missouri-Kansas City School of Medicine. "Viewing patients not just as numbers but as valued members of the community who deserve the same quality of care as urban patients takes our relationship to another level, which in turn elevates patient care."
And advancing informatics tools have the potential to reach underserved populations. A geographic information system (GIS), a tool used for storing, processing, analyzing and visualizing data effectively, identifies populations for mobile outreach, characterizes medical needs and plans outreach programs, according to a recent study in Health Services Research and Policy.
Urban Partnerships Aid Health Care Equity
And there are two other important factors in improving access to care: the need for partnerships and the need for tailored outreach.
"Because a lot of rural facilities have the equipment, they really just need the technical assistance and specialized personnel to develop a screening program," Dr. Eberth said. "The problem is that the larger health care systems that do have these resources infrequently reach out to help develop such programs at smaller rural hospitals."
By partnering with urban or nearby academic hospitals, rural hospitals could provide patients access to specialist services and, thus, better-quality readings and care.
"We don't have infinite health care personnel in America, so hospitals need to be a little less protective about their market share and be more willing to partner with each other to ensure better coverage," Dr. Eberth added.
But even with access to quality imaging, there is still the issue of making sure patients actually get their screenings. And while uptake is low across all demographics, it has taken a particular drop in some underserved populations, such as the uninsured, making outreach all the more important.
"Patients are often unaware that lung cancer screening even exists, so the first step is to do a better job raising awareness," Dr. Eberth said.
Dr. Eberth stresses the need to take this outreach one step further.
"We must work with churches, grocery stores, libraries, key employers — anywhere the targeted population might congregate," she said.
She also notes that mobile screening is another potential method for increasing care, as is working with local, trusted community leaders and employers.
"Offering transportation to screening centers, using mobile screening vans, and promoting screening through wellness days and time off are just some of the opportunities for creating a more equitable health care system," Dr. Eberth said. "Radiologists should take the lead and make these changes happen."
For More Information
Read previous RSNA News articles on health care equity, diversity and inclusion in radiology:
Connect with the doctors on social media at: