Radiology Challenged to Demonstrate Value in the Era of Value-Based Health Care
Robust data necessary to measure the value of radiology in patient outcomes
BY MARY HENDERSON
July 12, 2021
---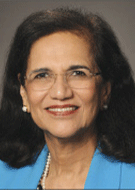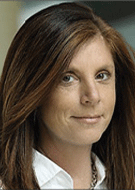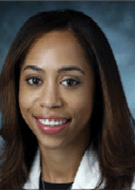 ---
While radiology plays a central role in patient care and outcomes, that contribution often isn't adequately acknowledged in the value-based health care model that has emerged in recent years.
But demonstrating — and measuring — that value is critical considering that value-based health care is increasingly being used to determine funding and reimbursement for medical services.
"It's likely that health care institutions will be obliged in the future to demonstrate that they apply value-based health care principles in order to ensure continued funding," noted society leads in a recent Radiology report, "Radiology in the Era of Value-based Healthcare: A Multi-Society Expert Statement from the ACR, CAR, ESR, IS3R, RANZCR, and RSNA.
The impetus behind the new approach is the inexorable rise in health care costs, driven in large part by the fee-for-service model instituted nearly 60 years ago.
"The cost of health care per capita in the U.S. is almost twice that of other high-income countries," said Vijay M. Rao, MD, senior vice president and chair, Enterprise Radiology and Imaging at Jefferson Health and Thomas Jefferson University and a past RSNA president. "We're spending too much money and not achieving desirable outcomes."
The value-based health care approach challenges radiologists and other health care providers to quantify patient health outcomes against the cost of delivering those outcomes. Rather than simply reducing monetary costs, value-based health focuses on making meaningful changes that improve patient outcomes.
"Radiology is at the epicenter of medicine," said Pamela T. Johnson, MD, vice president of care transformation and professor of radiology, oncology and urology at Johns Hopkins University. "We have the ability to drive value downstream and to affect outcomes."
What radiology lacks, according to Dr. Johnson, is the data and evidence.
"The transition to value-based care will require collaboration between physicians, hospitals, industry partners and payors. Only by working as a team can we move the needle."
VIJAY M. RAO, MD
Developing Value-Based Metrics
"Radiology impacts value by improving outcomes longitudinally, which is hard to measure," Dr. Johnson said. "We need to evaluate downstream resource utilization and patient outcomes that result from our interpretations. For example, additional high-cost imaging, antibiotics, biopsies and surgeries – are they going to improve the patient's health? I hope that our specialty is able to step up and develop these types of measures."
More robust data is needed on how precise diagnosis in various care settings can improve outcomes, similar to evidence on the use of coronary CTA to identify coronary artery disease in patients.
"Coronary CTA is a great example of how radiology can drive higher value by identifying people with chest pain in the emergency department who have zero evidence of underlying coronary disease and can be safely discharged," said Sarah Johnson Conway, MD, assistant professor of medicine, Johns Hopkins University, and senior medical director of Physician Alignment and Integration for the Office of Johns Hopkins Physicians, who collaborates with Dr. Johnson on value-based care transformation. "In the ambulatory setting, coronary CTA results in earlier diagnosis to reduce mortality."
Dr. Conway is also working on ways to measure high quality, accurate interpretations.
"You can go online and see quality measures for surgeons, like complication rates. But radiology is lacking in transparent quality measures for our interpretations that reflect patient outcomes."
Partnering with Payors
Value-based contract negotiations are already happening, but according to Dr. Johnson, the measures used to define radiology's value proposition aren't robust enough.
"Imaging cost related to site of service is the prevailing measure by many health plans, not downstream utilization and improved health outcomes," Dr. Johnson said. "We need to partner with payors so that quality is a big, all-caps numerator and help them understand how high quality imaging drives cost-effective care."
Establishing clinical criteria for specific imaging studies, which currently differ between payors, is also critical.
"Radiologists need to collaborate with specialists to develop uniform rules for the medical necessity of imaging across the country that every payor can subscribe to," Dr. Johnson added.
Clear accessible guidelines will also be helpful to providers in managing patient expectations.
"Patients often want and expect imaging," Dr. Conway said. "Making a pointof-care decision can be challenging in the face of a patient who expects an MRI for their low back pain and is dissatisfied with heat packs and conservative management. Uniform guidelines will help educate patients and validate physicians who are delivering the highest value care that will offer the best outcomes."
Focus on Early Diagnosis
The greatest value radiology offers, according to the physicians, is the early identification of disease.
"We need to focus on early, accurate diagnoses to prevent disease and lower the burden of chronic disease," Dr. Rao said.
Two of radiology's biggest drivers of early detection are population-based cancer screening programs and continued innovation, such as the discovery of new molecular imaging radiotracers capable of detecting cancer in its earliest, most treatable stage.
Yet utilization rates for well-established cancer screening programs are not where they should be, Dr. Johnson said. Not even half of patients participate in all three years of lung cancer screening covered by insurance, she said. To increase screening enrollment, Dr. Conway said work is needed to address disparities in access to care and screening education.
Good Stewards of Radiology
Throughout the transition to value-based health care, Dr. Rao said radiologists must continue to be good stewards of the specialty, working toward greater efficiencies, improving patient safety and reducing costs.
"Radiologists must also function as true consultants to referring clinicians by consulting on appropriate imaging and participating in multi-disciplinary conferences," Dr. Rao said.
Policy makers must also be made aware of the critical role radiology plays not only in the delivery of health care, but in positive patient outcomes from early detection of disease to the reduction of unnecessary and costly procedures.
"The transition to value-based care will require collaboration between physicians, hospitals, industry partners and payors," Dr. Rao added. "Only by working as a team can we move the needle."
For More Information
Access the Radiology article, "Radiology in the Era of Value-based Healthcare: A Multi-Society Expert Statement from the ACR, CAR, ESR, IS3R, RANZCR, and RSNA."
For more information on the High Value Practice Academic Alliance go to hvpaa.org.
Read previous RSNA News articles on value-based health care: