Imaging of Testicular Germ Cell Tumors
Diagnosis, staging, treatment and surveillance can be driven by imaging
BY LAURA SIRTONSKI
May 23, 2022
---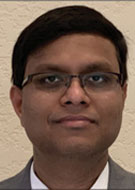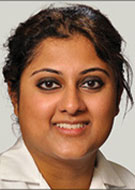 ---
Note: This story is part of an RSNA Special Focus section on men's health.
Testicular germ cell tumors (TGCTs) are the most common form of testicular neoplasms in young and middle-aged men, yet they remain difficult to diagnose and treat due to their diverse oncogenesis, pathological findings and clinical-biologic behaviors.
About 95% of testicular cancers begin in germ cells, yet testicular cancer is a relatively rare disease. Each year, it affects about 8,500 men in the U.S., many of them between the ages of 15 and 35.
TGCTs are made up of two different forms of germ cell tumors. Seminomas make up about half of all germ cell tumors. These typically grow slowly and are less likely to metastasize than nonseminomas, which are more aggressive and more likely to spread beyond the testicle. Imaging, including US, CT, MRI, and fluorodeoxyglucose (FDG) PET/CT, is instrumental in all phases of TGCTs, from the diagnosis and staging, to treatment, and long-term surveillance.
Diagnosis Aided by Imaging
US is the first line of defense in the detection and diagnosis of seminomatous and nonseminomatous TGCTs. Most seminomas appear homogeneous on US, according to Venkata S. Katabathina, MD, director of abdominal imaging and associate professor of radiology at UT Health San Antonio. Dr. Katabathina is the primary author of a 2021 RadioGraphics review, "Testicular Germ Cell Tumors: Classification, Pathologic Features, Imaging Findings, and Management."
"Although the final diagnosis of TGCT is made at pathologic examination," Dr. Katabathina said, "US is helpful for the differentiation of testicular from extratesticular lesions and for identification of undescended or malpositioned testes."
Melvy S. Mathew, MD, assistant professor of radiology and director of ultrasound at the University of Chicago, explains that if a TGCT has a heterogeneous appearance on US, it is likely nonseminomatous.
"Calcifications, heterogeneity and cystic components all favor nonseminomatous tumors," Dr. Mathew commented.
Dr. Mathew presented an education exhibit on testicular tumors at RSNA 2020. Dr. Katabathina adds that MRI can offer clarity in rare cases that are difficult to diagnose, because it offers more detailed characterization of heterogeneous features. He also explained that precise diagnosis is crucial to treatment, as each tumor type may have distinct treatment implications.
"Nonseminomatous tumors are more advanced compared to seminomas, therefore the prognosis for seminomas is usually good," he said. "For nonseminomatous tumors, treatment will vary based on the components of the tumors."
Helping to Identify the TGCT Stage
CT plays a key role in staging TGCTs and identifying the node and metastatic stage.
"The regional lymph nodes, such as the abdominal retroperitoneal lymph nodes, can all be seen on CT," Dr. Mathew said. "Generally, suspicious lymph nodes measure greater than eight millimeters in short axis diameter."
Where metastasis is concerned, Dr. Katabathina says that CT can detect distal metastatic disease resulting from TGCTs.
"CT of the abdomen, pelvis, and chest is used to look for metastatic disease in the abdomen and pelvis, as well as in the chest, because TGCT patients can develop lung or liver metastases," Dr. Katabathina said.
Help With Surgical Planning
In addition to staging, CT is also the preferred modality for surgical planning; however, in some cases MRI may be used.
Dr. Mathew stated that when radiation exposure is a concern, MRI is a good alternative.
"If there's any concern for radiation exposure, or any contraindications to CT, MRI can be used for preoperative planning," Dr. Mathew said. "MRI is superior in terms of its contrast resolution and its lack of ionizing radiation, which is a benefit for the relatively younger patient population affected by TGCTs."
MRI is also an invaluable tool in testicular sparing surgery, according to Dr. Katabathina.
"In the case of testicular sparing surgery, MRI is definitely helpful to characterize a tumor, how far it is extending and how much testicle can be preserved," he said.
Surveillance Following Treatment
Post-treatment, CT is useful in tracking any TGCT treatment side effects and detecting residual and recurrent disease.
"CT can assess any remaining tumor or treatment complications, such as chemotherapy side effects, or post-surgical seromas or abscesses. In the long term, CT can also catch recurrent disease," Dr. Katabathina said.
Drs. Mathew and Katabathina concur that CT is the preferred modality for post-treatment surveillance of TGCTs due to its widespread availability, speed and patient comfort. As with surgical planning, MRI is an appropriate substitute for surveillance in the case of any contraindications for CT, such as young age or radiation being used in the treatment of a concurrent disease.
FDG PET/CT assists in restaging residual seminomatous disease post-treatment and provides confirmation of the absence of disease.
"There is strong evidence that PET/ CT is a great way to restage TGCT patients after initial therapy, particularly in patients with seminomas," Dr. Mathew said. "An additional benefit of PET/CT is its high negative predictive value."
Dr. Katabathina agrees that a negative PET/CT can be very reassuring to patients.
"If the PET/CT is negative, most of the tumor is dead and recurrence is not expected," Dr. Katabathina said. In the future, novel imaging techniques may play a role in differentiation of TGCTs. "Perfusion imaging, diffusion tensor imaging and MR spectroscopy are being investigated for further characterization of testicular neoplasms," Dr. Katabathina concluded. "These may be important new tools for imaging and treating TGCTs."
For More Information
Access the RadioGraphics review, "Testicular Germ Cell Tumors: Classification, Pathologic Features, Imaging Findings, and Management."
Read previous RSNA News stories related to men's health: