3D-Printed Models Help Support Patient Decision Making
More than a surgical tool, 3D models may help patients understand treatment options
BY NICK KLENSKE
August 23, 2021
---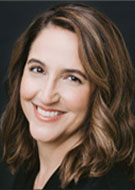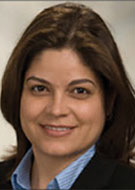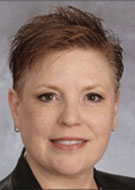 ---
Editor's Note: This is the first in a series of articles on current topics in 3D printing applications for radiology.
A proven tool for helping surgeons plan medical procedures, 3D-printed models have quickly become a ubiquitous feature in the intraoperative setting. But new research shows how these models can also be used to support patient decision making.
Breast cancer patients often must decide between surgical options including mastectomy and breast conserving surgery. And when adjunct radiation therapy is offered, breast cancer surgery has been shown to have similar outcomes to a mastectomy.
The availability of various treatment options — which often have similar outcomes — along with uncertainty about the procedures, possible side effects and other factors often complicates the decision-making process for breast cancer patients. In fact, many breast cancer survivors — up to 43% — end up regretting their decision, according to the 2021 Journal of Surgical Oncology feasibility study, "Acceptability of 3D‐printed Breast Models and their Impact on the Decisional Conflict of Breast Cancer Patients."
"Something I often hear when talking with breast cancer survivors is, 'If I had known this, I may have done things differently'," said study author Elsa Arribas, MD, a radiologist in the Department of Breast Imaging at MD Anderson Cancer Center (MDACC), Houston, and a member of the RSNA 3D Printing Special Interest Group.
Knowing that these words are often indicative of regret, Dr. Arribas asked herself whether there was a better way to support patients in their decision making.
"If we created something that actually showed the patient what their tumor looked like, would they be more comfortable making treatment choices?" she asked.
According to the Journal of Surgical Oncology feasibility study, the answer is yes.
"The decision-making process regarding breast cancer surgery is complex and involves numerous factors," said Lumarie Santiago, MD, a radiologist at MD Anderson Cancer Center, who co-authored the study with Dr. Arribas. "These feelings of uncertainty and emotional discomfort can lead to decisional conflict, which is often a precursor to regret."
Watch Drs. Arribas and Santiago discuss how 3D-printed models can facilitate important patient discussions around breast cancer treatment:
Communication Reduces Confusion
Specifically, the study found a greater incidence of regret in patients who expressed difficulties communicating with their physician or who felt they had insufficient information about their treatment options.
"By ensuring that the patient can directly participate in the decision-making process, we can help decrease decisional conflict and lower the likelihood of regret," Dr. Arribas said.
At MDACC, this participation is facilitated using 3D-printed models of breast MRIs.
"Showing the location of a tumor on an anatomically correct 3D breast model instead of an MRI on a screen makes it easier for the patient to understand their options and make informed decisions," Dr. Santiago said.
When used during the consultation, 3D printed models can increase a patient's understanding of anatomy and the goal of the proposed surgical treatment.
"Personalized 3D breast models influence various elements in the decision-making process, including a patient's understanding of treatment options, benefits, risks and side effects, while also integrating their personal values and addressing any uncertainties," Dr. Santiago said.
"This type of enhanced decision-making process is key to helping the patient make value-based decisions."
Personalizing Pediatric Patient Care
Outside of breast imaging, 3D-printed models are proving to be a valuable education tool in the prenatal and pediatrics settings.
For example, the Orlando Health Winnie Palmer Hospital for Women & Babies in Florida, recently used a 3D-printed model to plan an in-utero surgery for spina bifida. Not only did the model give the surgeons a clearer picture of what to expect during a fetal surgery, it also allowed them to better explain the baby's condition and the planned procedure to the parents.
This level of communication made the parents more confident about moving forward with the surgery, according to a statement from first-time parents Jared and Jocelyn Rodriguez issued in an Orlando Health press release.
"At first, we just thought it was a model showing the same kind of condition that our baby was diagnosed with, but then (the doctor) told us that it was made using the 20-week MRI of our daughter," the parents said. "We could see the brain and the spine, and I looked down at it and thought, 'I'm holding my daughter right now' — that's pretty awesome."
Dianna Bardo, MD, a pediatric radiologist at Phoenix Children's Hospital, agrees, noting similar success in using 3D-printed models to communicate with patients and families.
"A 3D model provides an instant picture of a tumor, heart or bone — something anybody can perceive," Dr. Bardo said. "A patient can touch it, their parents can understand why treatment is important, as can the physician caring for them. And the surgeon can better plan for repairing something — everyone is on the same page."
Dr. Bardo remembers a 10-year-old patient who came into the hospital with hypoplastic left heart syndrome. Using a 3D model of the child's heart, Dr. Bardo sat down with the patient and her mother to explain the anatomy and what the disease looked like.
"I remember the mother looking at me and saying, 'After all these years, this is the first time I really understand what is wrong with my daughter's heart," recalls Dr. Bardo. "It was then that I realized the power 3D printing has to truly personalize patient care."
Taking the Abstract Out of Imaging
Whether used in oncology, prenatal surgical consultations or pediatrics, 3D printed models help radiologists become better communicators.
"We have a responsibility to help patients see what we see," Dr. Arribas said. "However, because our reports are geared toward physicians, a lot of important information tends to get lost in translation."
According to Drs. Arribas and Santiago, 3D-printed models can serve as a bridge between what the radiologist sees and what the patient understands.
"When reviewing an image with a patient, we tend to assume that they understand our jargon and anatomy," Dr. Santiago explained. "3D-printed models take the abstract out of imaging and give the patient something they can hold, touch and feel, which increases engagement and improves their understanding."
"By visualizing imagery data, a patient gets a firsthand look at everything — the disease, the procedure, the complications, the recovery — everything," Dr. Arribas added. "By putting all this information literally in their hands, we move the patient from the sidelines and make them an active participant in their treatment plan."
For More Information
Access the study, "Acceptability of 3D-printed Breast Models and their Impact on the Decisional Conflict of Breast Cancer patients," at onlinelibrary.wiley.com.
Read previous RSNA News articles on 3D printing:
3D Printing Symposium
The RSNA 3D Printing Special Interest Group (SIG) will host a symposium in Chicago on Saturday, Nov. 27, from 12:30 to 5 p.m. CT.
RSNA 2021 registered attendees are invited to attend the sessions held at McCormick Place.
For registration or more information, visit RSNA.org or email 3dsig@rsna.org.