3D Printed Models Add Colorful New Dimension to Complex Surgery
3D printed models are aiding surgeons performing complex surgery
BY RICHARD DARGAN
September 01, 2017
Editor's Note:This is the third in a three-part series on the 3D printing explosion in radiology. Read parts one and two.
Just a few days after her daughter Jemma's birth, Stephanie Starks found herself living a nightmare. Jemma had dangerously low levels of oxygen in her blood and had been rushed to Phoenix Children's Hospital, where doctors discovered a life-threatening congenital defect in her heart. As doctors prepared for emergency surgery, Stephanie was frightened and confused.

One doctor told her Jemma had been born with only half a heart; another said she had "pulmonary atresia with intact ventricular septum." None of it made any sense, not even when a cardiologist tried to draw Stephanie a picture of her daughter's heart on a sheet of paper.
Then, shortly before surgery was set to begin, Stephen Pophal, MD, a pediatric cardiologist, popped his head into the waiting room and said to Stephanie, "I just want you to know, we have practiced this surgery on your daughter before." Stephanie was alarmed — "How do you practice a surgery?" she wondered — until Dr. Pophal led her to a room housing the hospital's state-of-the-art 3D printer. There, she saw a color-coded model of a heart — her daughter's heart — and received a detailed explanation on how doctors were planning to address the problem.

Suddenly, the cloud lifted, and for the first time since she had arrived at the hospital, Stephanie felt reassured.

"At first, heart surgery is this unknown that you can't picture, like the scary monster under the bed," she recalled. "But when they show the 3D model, it takes away so much of the fear. It changes everything."

Doctors agree that the 3D model offers a valuable new tool to relay the complexity of surgery to patients.
We believe the color-coded model is great for communication with families," said Justin Ryan, PhD, research scientist in charge of the Cardiac 3D Print Laboratory at Phoenix Children's Hospital, who made the 3D replica of Jemma Starks' heart. "It's one thing to say 'your child has pulmonary atresia with major aortopulmonary collateral arteries,' but it is another to say 'this blue vessel that brings blood to your child's lungs is so narrow it is effectively cut off from this purple pumping chamber, and these green vessels shouldn't be there.'"

Jemma is now four years old and thriving, and Stephanie has become what she calls a "volunteer cheerleader" for 3-D printing. The Starks have two 3-D models of Jemma's heart on the mantle above their fireplace and Stephanie wears a miniaturized model of the heart on a necklace that is a way of "keeping my daughter's heart close to mine," she said.
Collaboration Critical to 3D Printing
Jemma's case and others like it are further evidence that 3D printing for medicine has arrived in a big way. Models are used in a growing number of applications across different specialties. Early adopters, like Frank Rybicki, MD, Jonathan Morris, MD, and Jane Matsumoto, MD, are senior leaders and central figures in the RSNA's 3D Printing Special Interest Group (SIG), helping to pave the way for younger SIG members like Dr. Ryan. The RSNA 3D Printing SIG was launched in November 2016.
---
---
"The 3-D printing community is extraordinarily collaborative," Dr. Ryan said. "I have known Drs. Morris, Rybicki, Matsumoto and other SIG leadership prior to the SIG creation. They are fantastic mentors and always eager to push collaboration and development among researchers."
To date, Dr. Ryan's lab has produced more than 400 heart models for surgical planning, medical education and family consultation. The hospital's full color printer can differentiate structures like vessels and valves and even depict arterial plaque and clots. If ultrasound reveals prenatal defects, Dr. Ryan can the provide surgeons with models well in advance of surgery. Models are often repurposed for interventionalists, who sometimes refer to them as their "Google Maps."
"It's a good feeling when, after viewing a model, a surgeon has a thought on how to treat that patient a bit differently," Dr. Ryan said. "It's a culmination of translational research that is now being used in a truly personalized manner."
---
---
Cutting Guides Chart Surgical Course
Other 3-D printing applications for surgical planning are booming. The use of patient-specific surgical cutting guides has grown so rapidly that 2017 is known among some clinicians as "the year of the guides," according to Dr. Morris, co-director of the 3-D Printing Lab at the Mayo Clinic in Rochester, MN.
Dr. Morris and colleagues create and use the guides primarily in restorative surgical procedures for head and neck cancer patients who have had tumors removed from their facial bones. Surgeons often harvest bone from the fibula, the non-weight-bearing bone of the lower leg, to fill voids in the face and the jaw. Prior to 3-D printing, determining the right size and shape of the bone involved a fair amount of guesswork, but 3-D printing allows the doctors to perform virtual surgery using CT scans, making practice cuts on the computer ahead of time. They can then build a cutting guide that fits only that patient. Even the metal plates that hold the bone in place can be customized for the patient.
The Mayo team — a collaboration among radiologists, 3-D printing experts, biomedical engineers, surgeons and others — has also used cutting guides for patients with large, primary bone tumors in their femurs to help save the hip and the knee joint and preserve the leg.
"Everything fits together like a hand in a glove," Dr. Morris said. "The results are so amazing, our surgeons do not want to go back to the older methods."
---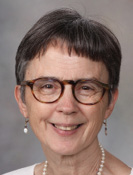 ---
Throughout the growth of 3-D printing, physicians have developed novel ways to use models. Pathologist Joseph Maleszewski, MD, PhD, associate professor at Mayo Clinic School of Graduate Medical Education, first deployed 3-D prints as a way to preserve the clinic's specimens, some of which date back to the 1950s, and create a teaching library for medical students and others.
"Once we scan and archive a sample, we have it forever, and it doesn't require all the space and chemicals or create the biohazard issues presented by actual specimens," he said.
Pathologists are also using printed models in their interactions with patients, bringing what Dr. Maleszewski calls "a completely new dimension to patient care."
"There's a saying that a picture is worth a thousand words," he said. "The 3-D model increases that to the third degree."
---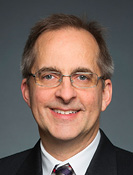 ---
RSNA 3-D Printing Special Interest Group Leads the Way
The combination of increasing demand and falling prices for models is likely to accelerate the growth of 3-D printing, Dr. Rybicki said, creating challenges for radiology leaders working to establish practice standards and ensure that the highest quality models are used for appropriate applications — ideas that the RSNA SIG has focused on since its inception.

"The SIG has had wonderful feedback and support from the RSNA senior leadership, and we are planning to disseminate our initial recommendations document," he said. "It remains important for the SIG to provide stewardship in best practices for medical 3-D printing as enthusiasm and importance in the field continues to grow."

Once standards and a framework of appropriateness are established, reimbursement can enter the discussion, according to Dr. Rybicki. While the sentiment building around 3-D printing is important, Dr. Rybicki emphasized that data will ultimately move the needle on reimbursement. A key upcoming study is 3-D Hearts Enabling a Randomized Trial, or 3-DHEART, a multi-site clinical trial of 400 pediatric congenital heart patients in which Dr. Ryan is a primary investigator.

With the support of the 3-D printing companies Stratasys and 3D Systems, researchers will analyze the impact of 3-D printed hearts based on MRI or CT scans of young patients. The primary focus of the two-year study is to see if the 3-D models reduce the need for cardiopulmonary bypass surgery.

"We're very excited to see what the results will be on bypass rates," Dr. Ryan said. "We will also be capturing 24 secondary metrics, like time in and time out, morbidity and readmission rates."
Boston Children's Hospital is also running a contemporary, single-site clinical trial regarding the utility of 3-D printing at their sire.
Important advances lie ahead and collaboration will be central to transforming technology into better and more efficient patient care.
"Our emerging leaders will be those who can best understand and communicate this, and the senior leaders today will have to provide the mentorship to nurture and guide the great level of enthusiasm for the field," Dr. Rybicki said.