RSNA Announces New Rising Star Award
Award recognizes achievements of radiologists working within first decade of their career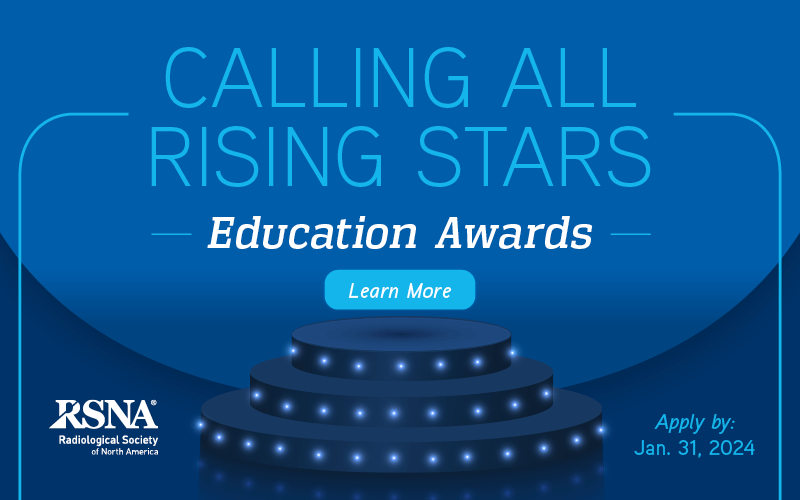 RSNA recently announced the inaugural RSNA Rising Star Award, an education-focused honor established to acknowledge and highlight the outstanding contributions and innovative work of the leaders who are shaping the future of radiology education.
Eligible nominees for the new award must be RSNA members. Nominations must include a one- page personal statement that focuses on work and achievements in the areas of education leadership, community outreach, radiology education, volunteer engagement and innovation in radiology education.
The Rising Star Award will honor a maximum of 12 radiologists who have up to 10 years of post-residency experience and are employed by an academic institution with a teaching hospital, or operate as part of a broader medical institution.
Rising Star awardees will receive sponsorship from RSNA staff, guidance on best practices for delivering presentations and serving as a volunteer, invitations to networking opportunities, and will have their names added to the RSNA Speaker Engagement Database.
Do you have the experience needed to earn the RSNA Rising Star Award? Submit your nomination no later than Jan. 31, 2024.
For More Information
Learn more about the RSNA Rising Star Award.