Enhancing the Evaluation of Breast Symptoms in the ED
Breast US training, effective communication and standardized protocols can help ensure proper patient care
BY JENNIE MCKEE
October 02, 2023
---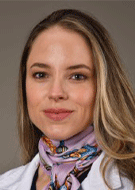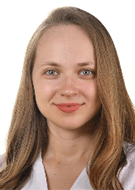 ---
In concert with the RadioGraphics monograph, RSNA News shares the latest in breast cancer research, intervention and patient education.
Mammography is rarely an option for evaluating patients with breast symptoms in the emergency department (ED), as most EDs lack mammography units. Instead, US is available—a fact that can present challenges to providing effective care, according to Claudia Cotes, MD.
Dr. Cotes, assistant professor of radiology and chief of breast imaging at UTHealth in Houston, is co-lead author of a RadioGraphics article on breast US in the ED. One of her biggest concerns regarding breast US in the ED centers on communication.
"Patients with conditions such as cellulitis, mastitis and abscesses require urgent care, as do those with hematomas, pseudoaneurysms and post-traumatic injuries," she said. "However, these patients are often not immediately assessed by the breast imagers on call due to a disconnect between the general US technologists, residents and on-call breast attendings."
Other patients with symptoms such as pain, masses and discharge may not need urgent intervention, she added, "but it remains vital to consider these conditions in the differential diagnosis and provide appropriate follow-up recommendations."
Sonographer training is another important issue. Dr. Cotes noted that it is uncommon for general sonographers to receive specialized training in breast imaging.
"As a result, radiologists often receive suboptimal images that pose challenges for interpretation," she said. "Common difficulties arise, including suboptimal image quality due to improper technique, imaging artifacts, inadequate labeling of images and incomplete imaging, particularly when evaluating potential associated findings that could enhance the accuracy of our diagnoses."
In addition, delayed reporting that ultimately affects patient care can arise due to a lack of standardization in the process from image acquisition to report finalization, explained Dr. Cotes.
Drs. Cotes and Morozova discuss the use of breast US in the ED:
Implementing Interventions
In the article, the authors detailed strategies they developed at UT Health Houston for improving the effectiveness of breast US evaluation in the ED. The strategies fell into three categories: technical improvements, technologist training and system-wide initiatives.
"Initially, it is essential to assess the existing workflow, identify limitations and determine areas where interventions will have the most impact," Dr. Cotes said.
"In our case, we initiated direct meetings with the lead ultrasound technologists in the ED to discuss their challenges and devise plans for improvement," she said. "This included providing direct training to technologists in breast ultrasound, focusing on appropriate techniques, conducting case discussions and implementing continuous assessment of images with feedback."
US technologists and radiologists should also hold regularly scheduled meetings.
"Effective communication between radiologists and technologists is crucial when evaluating patients with breast symptoms in the ED, especially since realtime scanning by radiologists is not always feasible in this fast-paced setting," Dr. Cotes said.
These meetings serve as an opportunity for continuous improvement and individualized feedback to enhance learning and address any problems that may arise.
"By maintaining this open line of communication, we foster a collaborative environment that supports ongoing growth and optimal performance," she said. Standardization of the process followed from image acquisition to report finalization is also of crucial importance, noted Anastasiia Morozova, MD, co-lead author and a resident in the institution's diagnostic radiology program. The researchers developed a dedicated worksheet for ED US technologists to use to streamline assessments and annotations.
"The form enables technologists to document the relevant clinical and imaging findings that breast imagers commonly consider during their diagnostic process," she said.
The team also established a workflow to ensure proper storage of images and effective communication with residents and breast imaging faculty.
"Immediate notification of studies performed in the ED is now guaranteed through email, enabling the on-call breast imager to provide a timely dictation," Dr. Morozova said. "Additionally, we engaged the breast imaging navigation group to facilitate appropriate and prompt follow-up for patients with suspicious findings for breast cancer detected during ED ultrasound."
Dr. Cotes noted that a breast imager is on call 24/7 via phone and that if there are any questions from the tech or resident on-call, the breast imager is available to help troubleshoot.
"As emergencies are not very common, it is rare for breast imagers to be called in to the ED," Dr. Cotes said. "But there have been situations in which we are required, such as pseudoaneurysm and abscess drainages, if not surgically drained or treated by IR and surgical services."
Fostering Teamwork
By implementing these measures, the authors aimed to enhance collaboration and overall efficiency in the management of breast US within the ED setting.
"It is crucial to recognize that our responsibilities as radiologists extend beyond making a diagnosis," Dr. Cotes said. "Providing accurate follow-up recommendations and implementing a system-wide process to ensure timely evaluation of these patients by the breast imaging department is equally important."
The researchers sought to emphasize the significance of team building and communication among technologists, radiologists, residents and breast imaging faculty.
"This article highlights the need for improved communication and standardized protocols in managing breast ultrasound cases in the ED," Dr. Cotes said. "Addressing these challenges will significantly improve patient care and outcomes."
For More Information
Access the RadioGraphics paper, "Challenges in Interpretation of US Breast Findings in the Emergency Setting."
Read previous RSNA News articles on breast imaging: