The Value of Mini Radiology Fellowships
Fourth-year residency elective time boosts skills, institutional efficiency and resident wellness
BY LAURA SIRTONSKI
July 24, 2023
---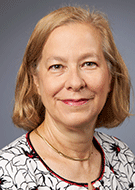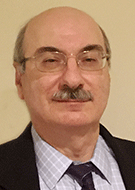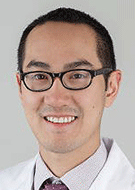 ---
This story is part of an RSNA News special focus on the new optimized and engaging education of the next generation of radiologists. Read part one, part two and part three.
Mini fellowships aren't a new concept because many radiology trainees want to flex their skills at a different subspecialty during their fourth year of training.
However, when the American Board of Radiology (ABR) examination structure changed in 2010 to a qualifying exam at the end of residency year three and a certifying exam after residency, suddenly many programs introduced this option to give students structured elective time during the fourth year. This time became commonly known as a mini fellowship: an individualized training program varying from two- to six-months, intended for residents to explore their areas of interest.
Common mini fellowship training clinical areas include body imaging, musculoskeletal imaging, neuroradiology, interventional radiology, pediatric radiology and breast imaging, whereas opportunities for non-clinical mini fellowships include research, medical education, quality improvement and health policy.
"The concept of mini fellowships arose when the board examination structure in the U.S. changed, freeing up time in the fourth year to allow program directors to individualize the curriculum," said Priscilla Slanetz, MD, MPH, professor of radiology at Boston University Chobanian & Avedisian School of Medicine.
"The advantage of these six-month programs was an opportunity for students to develop greater expertise outside the area in which they might be pursuing fellowship training."
As this concept has grown throughout programs in the U.S., its purpose has expanded to prepare residents to take on the role of an attending, to complete research or to later go into private practice by becoming more versatile radiologists.
"Mini fellowships give residents a better idea of what it's like to be an attending, what it's like when you are responsible and when you're managing a service on your own. We also give them some time, if they want, to pursue research," said Pierre Maldjian, MD, residency program director and professor of radiology at Rutgers New Jersey Medical School in Newark.
"Most of our residents go into private practice and they use their mini-fellowship time to explore different areas. They feel that they're better trained and more prepared for private practice, where they can be asked to do many different things."
Several mini-fellowship programs offer a certificate. Although this doesn't count toward board certification, it does demonstrate additional skill in the area(s) that the resident focused on and helps them stand out as a fellowship candidate.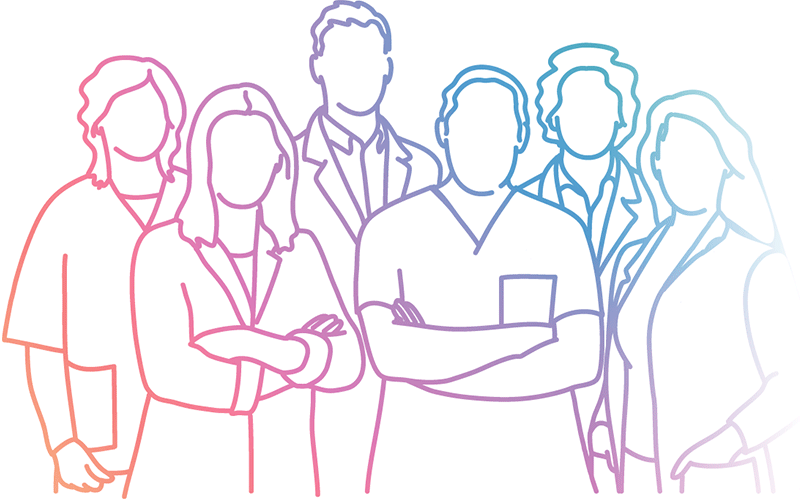 Better Skills, Stronger Relationships
In some cases, mini fellowships provide additional training in complex imaging areas that are only briefly covered during residency.
In the breast imaging mini fellowship at the University of Virginia School of Medicine (UVA) in Charlottesville, residents receive carefully guided training in order to feel confident performing and reading breast imaging independently before advancing to fellowships, often in a different subspecialty.
"Many of our residents haven't trained in breast imaging in over a year, but they have a strong foundation after taking the core exam," said Jonathan Nguyen, MD, assistant professor of radiology and fellowship director at UVA. "The aim of the mini fellowship is to give residents more advanced skills and exposure so they are capable of performing breast imaging when needed, although they're going to do most of their clinical work elsewhere."
Dr. Nguyen added that mini fellowships push residents to go beyond foundational skills, to work on their efficiency, decision making, self-reflection and self-improvement by having more responsibility, receiving a high volume of feedback and taking on more cases.
"We have trainees completing mini fellowships on the same rotations as fellows. We give them the same kind of responsibilities, combined with a lot of oversight and feedback, and encourage them to take more cases," he said. "They're not here to build a foundation anymore. They've already passed their core exams. Now it's working on efficiency and making decisions and becoming more self-reflective to know how to improve."
Dr. Slanetz pointed out that mini fellowships facilitate stronger mentor relationships, and that these can also grow into sponsorships and peer relationships that are helpful at key points during a radiologist's career.
"Mini fellowships provide more opportunities for mentorship because the relationships are developed over a longer duration than typical residency rotations. Residents can build their network, finding not just mentors but sponsors," she said.
"When they actually go out into practice, they have that group to fall back on and ask for advice, which can be very, very helpful."
"Giving residents control over their education and what they find important and valuable counteracts burnout. Mini fellowships empower residents by recognizing them as adult learners who are capable of making good career choices."
— JONATHAN NGUYEN, MD
Impact on Institutional Efficiency and Residency Recruitment
The benefits of mini fellowships are not just for residents, but also extend to the institution.
Dr. Maldjian has observed that trainees in mini fellowship programs augment the training of junior residents and improve institutional efficiency.
"These fellows become the senior resident on rotation, and they're able to mentor and teach the junior residents," Dr. Maldjian said. "It really helps to have those extra residents there who are able to handle the more complicated cases, and they help the rotations run much more efficiently."
There is a trend toward a desire for more flexibility from training programs, and Dr. Nguyen noted that mini fellowships, due to their flexibility and personalization, attract better residency candidates. "Having the flexibility of mini-fellowship time is attractive to high caliber residency candidates, rather than having a strict schedule without any time to pursue one's career interests," Dr. Nguyen said.
"Mini fellowships are great for an institution looking to recruit those candidates."
Wellness Dividends
Amidst growing emphasis on resident wellness, mini fellowships appear to increase wellness by granting residents more autonomy.
"Giving residents control over their education and what they find important and valuable counteracts burnout," Dr. Nguyen said. "Mini fellowships empower residents by recognizing them as adult learners who are capable of making good career choices."
Having sustained training time also allows residents to observe their growth, which is motivating and energizing.
"There's a sense of progress for residents when they see that they're not doing what a first- or second-year resident would be doing on that rotation. They're doing something beyond that," Dr. Maldjian said. "That also helps them to appreciate their development and feel good about what they're doing."
For More Information
Read part one, part two and part three of the special focus on the next generation of radiologists.
Access the Academic Radiology article, "Residency Mini-fellowships in the PGY-5 Year: Is There Added Value?"
Read previous RSNA News stories on radiology residents: