Design Thinking Brings Empathy, Innovation to Radiology Training
Trainees develop unique thinking skills to identify solutions for complex medical challenges
BY MELISSA SILVERBERG
July 17, 2023
---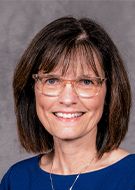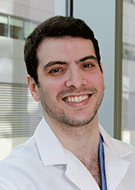 ---
This story is part of an RSNA News special focus on the new optimized and engaging education of the next generation of radiologists. Read part one, part two and part four.
Providing the best medical education and training experience for all learners is a goal of radiology residency programs, but how to get there remains a challenging debate. Several training programs are using the processes of design thinking—a method to find the best solutions to problems—to help prepare students for their professional futures.
"Design thinking is a human-centered approach that uses empathy and a growth mindset for problem solving to optimize the user experience," said Lori A. Deitte, MD, professor of radiology and vice chair of education at Vanderbilt University Medical Center in Nashville.
Vanderbilt's radiology department has used design thinking to redesign multiple experiences including the resident US experience, reading room environment to optimize well-being and the overall health care experience for patients. Design thinking consists of five iterative phases: empathize, define, ideate, prototype and test. Empathy with the user experience is the core of design thinking. While not a new concept—design thinking has been used in engineering and business for years—bringing it to medical education marks a shift toward a more student-focused approach than has been the norm.
"You need forward-thinking people in charge of education. It comes from leaders of residency programs who have the knowledge that this is a useful tool to attack medical problems," according to Marc D. Succi, MD, associate chair of innovation and commercialization at Mass General Brigham Radiology, founder and executive director of the Medically Engineered Solutions in Healthcare (MESH) Incubator at Massachusetts General Hospital (MGH), and assistant professor of radiology at Harvard Medical School, all in Boston. "It's more about adding alternative learning methods to the curriculum for radiology trainees rather than using design thinking in place of other things."
According to Dr. Succi, educators may think they have to change the entire curriculum or their entire approach to residency, but that's not the case. Simple, small changes can make a big difference.
For example, for every 10 traditional case conferences where students look at images and come up with a diagnosis, hold one design thinking focused case conference. Participants learn by applying design thinking to medical cases, innovation opportunities, workflow problems, errors and quality measures. Educators can also introduce it as part of a monthly curriculum or an elective track in their residency programs.
"You need forward-thinking people in charge of education. It comes from leaders of residency programs who have the knowledge that this is a useful tool to attack medical problems. It's more about adding something to the curriculum for radiology trainees rather than using design thinking in place of other things."
MARC D. SUCCI, MD
Design Thinking Elevates Every Idea
For medical education, trainees are presented with a complex medical challenge and tasked with finding an out-of-thebox, creative solution. The goal is to generate as many ideas as possible and then vote on the best way to move forward. In a typical brainstorming session or meeting, it is easy for one voice to dominate and for others not to be heard, but design thinking can elevate all ideas and neutralize power differentials, according to Dr. Deitte, who is also the author of an Academic Radiology paper on this topic.
"This approach results in a mindset of empathy, inclusion and empowerment, ultimately fostering the development of superior solutions," Dr. Deitte said. "Plus, design thinking is fun, high energy and very engaging."
Dr. Succi published a paper in Nature Biotechnology in which more than 65% of medical students who responded did not consider themselves an innovator or were unsure. But, treating innovation like a skillset to be taught, through the processes of design thinking, can help radiology trainees see themselves as problem solvers and innovators in health care.
Design Thinking Consists of Five Iterative Phases:
1. Empathize
2. Define
3. Ideate
4. Prototype
5. Test
Beyond the Classroom
After students complete their education, the end user often shifts to the patient, which is an important mindset for health care providers, according to Dr. Succi.
"There's a correctable tendency to find solutions and then to work backwards to identify suitable problems for your solution. It's a common fallacy of researchers and innovators in medical research or medical practice, fitting a square peg in a round hole. It's easy to get lost making cool things and lose sight of the needs of the patient," Dr. Succi said. "It's more efficient to start empathizing with the end user of your new research/device/software, which could be a patient, physician, nurse or someone else, prior to defining the need. It's the right way to do things because if we are not consulting our patients at every step of the process, we are ultimately doing them a disservice."
For example, early in the COVID-19 pandemic, MGH ran several pop-up respiratory infection clinics in underserved communities with large populations of patients whose first language was not English. There was not enough staffing to support in-person translators to help patients understand instructions, so Dr. Succi, the MESH Incubator team, and the MGH Diversity, Equity, and Inclusion Committee worked with imaging techs to develop scripts to walk patients through the steps of a chest X-ray and translated them via certified medical interpreters into the top five languages spoken at MGH. Dr. Succi then used an AI-powered text-to-speech conversion program to verbalize the instructions with consistent pitch, tone and speed.
The platform was loaded onto handheld devices and I-pads in the X-ray rooms. This allowed patients to quickly understand expectations and walked them through the steps of the exam in real time, as controlled by the imaging technologist. It also provided the technologists with information about where patients were experiencing anxiety or where they were confused by the instructions. The resulting tool, freely available at www.radtranslate. com, was deployed and used on patients within three days of the problem being identified and via a diverse multi-disciplinary team.
Design thinking can also inspire and foster innovation, according to Dr. Succi. "I'm optimistic that the field of radiology will continue to adopt key components of design thinking that will benefit our future, our radiologists and ultimately our patients," Dr. Succi concluded.
For More Information
Access the Academic Radiology paper at academicradiology.org.
Access the Nature Biotechnology paper at Nature.com/nbt/.
Learn more about the MESH Incubator at meshincubator.org.
Read part one and part two of the special focus on the next generation of radiologists.
Read previous RSNA News stories on design thinking: