RSNA Leads Patient Safety, Confidence Initiatives
Post-pandemic, patient safety and care more important than ever
BY NICK KLENSKE
November 16, 2020
---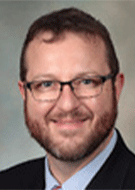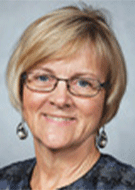 ---
At the peak of the COVID-19 pandemic, radiology practices across the country saw imaging volumes decrease by as much as 80%–100%. As a result, many imaging facilities closed their services to all non-urgent exams.
"Patients felt that the risk of going to a hospital or medical office outweighed the risk of not getting the imaging they needed," said Richard Sharpe, MD, a radiologist at the Mayo Clinic. "Whether it be cancer screenings or treatment following a heart attack or stroke, many patients stopped seeking medical imaging."
To address this, the RSNA COVID-19 Task Force continues to focus on patients' safe return to care, with considerable progress. In fact, some imaging centers are reporting pre-COVID-19 imaging levels, said Dr. Sharpe, a member of the task force.
"The RSNA Task Force has worked aggressively to develop recommendations on how radiology practices could keep patients safe, restrict services, and then later ramp up care," Dr. Sharpe said.
Based on the task force recommendations, many practices have implemented safety protocols including taking patient temperatures, questioning patients about symptoms and possible COVID-19 exposure, requiring masks and cleaning facilities more thoroughly and more often. Facilities are also separating patients in waiting rooms, spacing out appointments and using physical distancing in such common areas as coffee shops and cafeterias. The goal now is to inform patients that these safety protocols are in place.
"There's a very low risk to patients when these precautions are in place, but we need to make sure they are getting the message," Dr. Sharpe said. "Radiology practices need to do proactive outreach to make sure patients show up, feel safe and get the imaging they need."
As part of this outreach, the RSNA COVID-19 Task Force is conducting research to improve understanding of the impact COVID-19 is having on a patient's decision to seek imaging care.
"We're asking patients what kind of interventions are important to them and what we can do to make them feel more comfortable," Dr. Sharpe said. "We are then using this information to improve the patient experience."
To that end, RSNA is part of the #ReturnToCare Coalition, a group of patient advocacy groups and medical and imaging societies working together to encourage patients to talk to their doctors about scheduling missed or delayed exams, including imaging, where appropriate.
"It is then our job to listen to their concerns and work together to find the safest way to get patients the testing and treatment they need," Dr. Sharpe said.
RSNA 2020 Session Focuses on Human Design Thinking
Patients are also the focus of several RSNA 2020 courses and exhibits, including the Special Interest Session, Improving Patient Experience through Human Design Thinking, that will introduce the concept of human design thinking and its role in creating a patient-centered practice. The session is sponsored by the RSNA Public Information Committee (PIC) chaired by Susan John, MD, chair of diagnostic and interventional imaging and professor of diagnostic imaging and pediatrics at Memorial Hermann Hospital, the University of Texas Medical Center, Houston.
"As patients become increasingly engaged in their own care, the patient experience is now more important than ever for radiologists," Dr. John said. "Human design thinking is a tool that can help us understand what the patient is experiencing so we can give them the reassurance and confidence to get the imaging they need."
Human design thinking is a technique that puts the patient perspective at the center of designing health care solutions. By emphasizing respect, dignity and understanding, it aims to empower the patient to actively participate in their own care.
"At the heart of human design thinking is empathy — understanding the patient, creating sensitivity to their needs and determining their personal health care goals," Dr. John said. "We do this by connecting with the patient and their family and asking them about their ideas for improving their experience."
It also involves getting ideas and insights from all the other stakeholders involved in the patient's care, including physicians, nurses, clerks, administrators, billing companies, insurance providers, etc.
One example of human design thinking is the post-pandemic remodeling of waiting rooms.
"In the past, waiting rooms were designed by administrators and architects even though neither ever actually used the room," Dr. John said. "Human design thinking, on the other hand, will engage nurses and physicians and conduct patient focus groups to create a design that best meets everyone's needs."
For More Information
Register for the meeting at RSNA.org/Register.
For more information on #ReturnToCare, visit Returntocarecampaign.org.
Read RSNA News stories:
Design Thinking Takes a Human-Centered Approach to Problem-Solving
Visit the RSNA Online Learning Center for the following courses:
Improving Patient Experience Through Human Design Thinking (2019)