Choose the Right RSNA Membership Package for Your Needs
RSNA offers three new membership packages for greater flexibility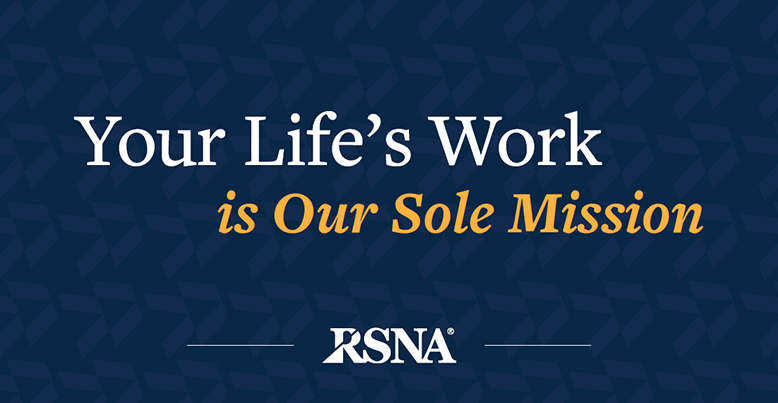 Your 2024 RSNA membership renewal offers three new packages designed to give you more flexibility and meet your unique needs.
No matter your practice setting or your career stage, you can choose a package that will position you for success with access to the most comprehensive collection of high-quality education, cutting-edge research and essential practice tools.
The new membership plan will take effect in January 2024. The current membership structure will remain in effect through RSNA 2023. (Changes will not affect the RSNA 2023 meeting.)
Membership Package Benefits
The Standard membership package offers expanded access to RSNA's best-in-class education, including RSNA EdCentral, our new platform that provides you singular access to RSNA resources and recommends content based on your interests and activity.
In addition, you will enjoy complimentary registration to all RSNA webinars and access to RSNA Case CollectionTM, our robust educational resource with more than 1,000 peer-reviewed and annotated image-focused case reports. Members who choose the Standard package can take advantage of an 80% discount on the non-member rate for annual meeting registration.
If you're interested in exclusive amenities during RSNA 2024, consider the Full Access membership package. This option offers all the benefits of the Standard package, and also includes annual meeting registration (in-person and virtual access) and exclusive lounge access at the annual meeting where you can relax, network and recharge with complimentary snacks and beverages. The lounge features a dedicated info desk and badge pick up. Full Access also provides a 15% discount on the article processing charge for open-access publishing in all five RSNA journals.
The Basic membership package offers access to RSNA's acclaimed journals and discounts for the annual meeting and other RSNA events.
Membership and the Annual Meeting
RSNA recognizes that not all members attend the annual meeting and therefore the Standard and Basic packages include the option to register for the meeting—in-person, virtual access or both—at a members-only discount.
You already know that attending the annual meeting provides you with world-class education and professional networking. Now when members register to attend the annual meeting in person you will also receive access to the virtual meeting included as part of your registration.
The Power of RSNA Membership
No matter which membership package you select, you'll gain access to an exceptional core of valuable RSNA resources, including online subscriptions to all five RSNA peer-reviewed journals, included or discounted annual meeting registration, included or discounted webinars and courses, access to members-only R&E Foundation grant applications, networking and volunteer opportunities and other benefits to help you navigate your daily practice.
RSNA is deeply committed to meeting the needs of radiologists in all settings and expanding access to RSNA, enabling all people an affordable membership option with rich benefits.
For More Information
Read the announcement letter from the RSNA Secretary-Treasurer.
Visit RSNA.org/Renew.