Opportunities Abound for Health Care Institutions to Impact Systemic Health Equity
Understanding community needs can help address gaps and identify resources
BY MARY HENDERSON
August 02, 2023
---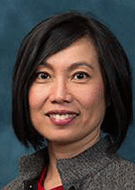 ---
This is the third in a series of articles addressing equity health care issues in radiology. Read part one and part two.
According to the Healthy People 2020 Report published by the U.S. Department of Health and Human Services, historical health disparities have persisted without substantial improvement in the past few decades. Because the radiology department sees just about every patient, the specialty is in a unique position to affect change.
"Health equity is a topic that is critical to address because as institutions, we are in a position to implement changes that affect all of the patients we see, rather than one patient at a time," said Ruth Carlos, MD, MS, professor of radiology at the University of Michigan in Ann Arbor.
The first step to understanding the disparate utilization of an institution's services— including screenings, imaging exams, clinical trial participation and health services overall—is to examine both the structural features of the system and the social determinants of health (SDoH) affecting its patient population.
"In the past, access, insurance, language, and cultural differences were thought to be peripheral to screening and clinical trial participation," said Joseph R. Osborne, MD, PhD, chief of molecular imaging and therapeutics and professor of radiology at Weill Cornell Medicine (WCM).
A strong body of research has since shown that SDoH have a tremendous impact on the uptake of screening and other health care services that intersect closely with radiology.
"Some studies show that structural features are the dominant factor, while others show that group or individual characteristics are dominant, said Matthew Bucknor, MD, MFA, associate professor of radiology, University of California, San Francisco. "Often these issues are intersectional."
To increase the rate of change in health disparities, Dr. Bucknor said institutions should be making greater investments in design thinking, in which systems and services are designed from the viewpoint of the end user.
"Wonderful studies have been done demonstrating, for example, the impact of providing access to walk-in screening mammography at the time of a primary care visit, and making same-day diagnostic imaging available for callbacks," he said. Such programs are a logistical challenge for radiology departments but help to ensure patients don't slip through the cracks.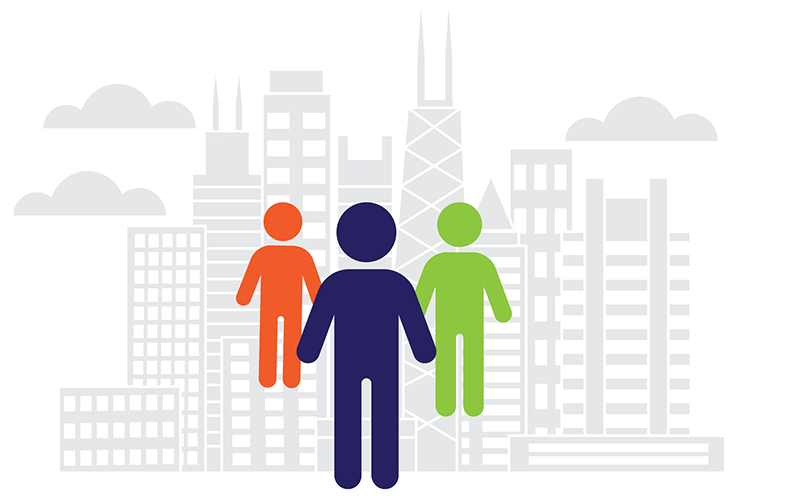 Mapping and Targeting Service Areas
Dr. Carlos said institutions need to understand who is in their catchment area and then map and target underserved areas with educational outreach.
"Institutions are using health care dashboards that map the community by zip code to track how well they're doing in terms of service delivery," she said. "They know what their service delivery goal is, for example in cancer screening, and can design interventions around achieving their goal."
Interventions may include partnering with community programs and clinics, investing in mobile breast and lung cancer screening and addressing health-related social needs.
"Having relationships with local health care workers, churches and other public-facing organizations is really helpful when launching mobile initiatives because they help instill trust, which increases rates of participation," Dr. Carlos said.
Meeting the Needs of Trial Patients
To address disparities in clinical trial participation, Dr. Osborne said there are several hurdles to overcome, beginning with financial toxicity. "We need to reduce the complexities and costs of extra imaging that is required but uncovered for trial participation," said Dr. Osborne. "It shouldn't cost a patient $10,000 to participate in a trial. If it's unnecessary to the trial, it should be eliminated."
In addition to costs, Dr. Osborne said eligibility criteria have also become more stringent, which in turn affects the inclusiveness of research studies. Many of these issues can be mitigated by bringing the patient's voice into the planning process to inform trial access, design, eligibility and cost.
"We need our clinical trial participant population to look more like the real world," he said. "Patient voices are incredibly powerful. The more we listen, the better we get."
Dr. Osborne is currently leading the Prostate Cancer Health Impact Program (pCHIP) to study the effect of decisional navigation support on the health care decisions made by African American and Hispanic/Latino patients diagnosed with prostate cancer. The goal of the randomized trial is to determine whether decisional navigation support affects treatment outcomes and empowers patients to participate more in their treatment decisions.
"Black men with prostate cancer express post-treatment regret more often than white men," said Dr. Osborne, head of WCM's Radiology Health Equity Lab.
"Health equity is a topic that is critical to address because as institutions, we are in a position to implement changes that affect all of the patients we see, rather than one patient at a time."
RUTH CARLOS, MD, MS
Where to Start
Patients' concerns over whether they can afford their care are among the greatest health-related social needs, according to Dr. Carlos.
"One of the ways that radiology can participate is to use the radiology encounter to provide patients with information on financial support resources either within the institution or in the community," she said. "When you provide these services, even if you haven't taken a single image, you've already increased the value of the patient's visit."
Dr. Carlos encourages institutions to start with just one initiative.
"Everything that I've mentioned can be done at any level and in any scope," Dr. Carlos said. "Pick one community, pick one service, work with one community partner. There's a whole menu of things to do."
Potential initiatives include:
• Transportation: Providing transportation services to underrepresented and marginalized groups to participate in cancer trials can do two things, according to Dr. Carlos. It can meet the needs of the community and also help the cancer center diversify clinical trial participation.
• Invest in high-quality infrastructure for data collection: To better understand the data generated by clinical trials, Dr. Osborne said it's important to begin including more African American genomes from which participants can choose, rather than relying on self-reported race.
• Use Patient Navigators: The Weill Cancer Center uses patient navigators, who provide expert assistance in navigating their health care system, and involves members of the community in assessing the needs of participants in specific clinical trials, according to Dr. Osborne.
• Provide Science and Education Outreach: UCSF has partnered with the city's school district to develop an educational hub focused on preparing high school students from historically underrepresented minority populations for a career in health and life sciences.
"No single person or organization can tackle all the issues," Dr. Osborne said. "We must pull one lever at a time."
That includes addressing both system-level and department-level changes, which can synergize with each other, according to Dr. Carlos.
"Some system changes only work if the patient actually makes it to the hospital," she said.
"That requires the hospital reaching out into the community." Dr. Bucknor added, "The combination of intentional approaches to larger structural factors and a sustained engagement with people of all backgrounds is how we'll move the needle on health equity."
For More Information
Learn more about the UCSF Mission Bay hub at https://www.sfusd.edu/mission-bay-hub.
Explore RSNA's Health Equity Resources, including news, education, multimedia and research.
Read the RSNA News equity series and other previous stories on equity in radiology: