Interventional Radiology Increasing Role in Providing Palliative Care to Cancer Patients
Awareness and communications important in multidisciplinary cancer care
BY NICK KLENSKE
October 31, 2022
---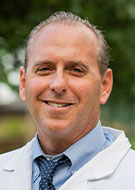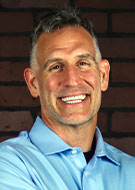 ---
In concert with the RadioGraphics monograph, RSNA News recognizes the contributions of interventional radiology in patient care. Find additional research and articles at RSNA.org/News and RSNA.org/RadioGraphics.
More than 18 million new cancer diagnoses are expected worldwide this year. A substantial subset of patients' cancer will metastasize and they may experience pain. This is particularly true when the metastasis occurs in bone, the third most common site of cancer metastases.
Nearly half of all patients with bone metastases suffer from associated skeletal complications, such as intractable bone pain.

"These are among the most dreaded consequences of skeletal metastases because they can have a significant impact on a patient's quality of life," said Jack Jennings, MD, PhD, musculoskeletal radiologist and professor of radiology at the Washington University School of Medicine in St. Louis.

While such pain can be treated via surgery, radiation or chemotherapy, all three approaches have their limitations. For example, some patients don't derive any real, durable relief from external-beam radiation, the standard treatment for pain palliation and local control of skeletal metastases. Furthermore, bone metastases can be chemo-resistant, and surgical interventions may be limited by a patient's associated morbidities and often poor functional status.

These limitations have created a sizeable gap in the palliative care of cancer patients–a gap that interventional radiology could help fill.

"New advancements in percutaneous, minimally invasive, image-guided techniques are redefining palliative care and the radiologist's role in providing such care," remarked David Prologo, MD, associate professor at Emory University School of Medicine and director of interventional radiology services at Emory Johns Creek Hospital, both in Atlanta.
Some of these advancements are highlighted in a recent RadioGraphics article that Drs. Jennings and Prologo co-authored.
"Our goal with this article is to provide interventional radiologists a practical tool for building an impactful palliative care practice," Dr. Jennings said.
Advancements In IR Techniques Redefine Palliative Care
One of the advancements illustrated in the article is percutaneous thermal ablation, a technique that uses either heat or cold to destroy cancerous tissue.
"This is a minimally invasive procedure that has proven capable of achieving durable pain palliation for cancer patients with bone metastases," Dr. Jennings explained.
In a multicenter, prospective, international single-arm clinical trial, 66 patients with painful osseous metastases were treated with cryoablation. The study reported statistically significant and durable pain palliation out to 6 months following treatment.
"We also noted improved quality of life, stabilized opioid usage and maintained functional status over six months," Dr. Jennings added.
However, sometimes a tumor's location takes ablation and other direct tumor-targeted treatment options off the table. For example, pelvic masses can present difficult challenges for palliation, as the tumors are often painful and cannot be radiated, excised or ablated.
"When cryoablation isn't an option, radiologists can turn to cryoneurolysis," Dr. Prologo said.
Cryoneurolysis exposes a nerve to cold temperatures, which shuts down the pain signal coming from the tumor.
"With cryoneurolysis, interventional radiologists use the same skill set as for ablation, but instead of targeting the tumor, we target the nerve," he said. "In doing so, we can decrease or interrupt the nerve signals responsible for pain."
Another advancement is osteosynthesis, which is also called percutaneous screw fixation. With this approach, radiologists can use a cannulated screw and polymethyl methacrylate cement to consolidate an unstable osseous metastasis associated with an impending pathologic fracture.
"This technique can improve the stabilization of these lesions in a way that cement alone cannot," Dr. Jennings added.
"Interventional radiology must be a core part of patient's treatment plan, but for this to happen, oncologists, who are the cancer patient's primary care provider, need to know that these advanced techniques exist."
Jack Jennings, MD,PhD 
Impact Starts With Raising Awareness
Whether using thermal ablation, cryoneurolysis or osteosynthesis, a key factor to achieving pain palliation is that these techniques be recognized as valuable components of a multidisciplinary treatment plan.
"Interventional radiology must be a core part of patient's treatment plan," Dr. Jennings said. "But for this to happen, oncologists, who are the cancer patient's primary care provider, need to know that these advanced techniques exist."
Dr. Prologo seconded this notion.
"All these treatment options are available now," he said. "Yet while lots of patients stand to benefit from their pain-relieving potential, most won't because their referring physician doesn't know about them."
Dr. Jennings said he hopes radiologists use the RadioGraphics article not only to educate themselves, but also other members of their multidisciplinary treatment team.
"The majority of the techniques included in this article have been integrated into clinical practice with the support of the National Comprehensive Cancer Network and the American College of Radiology," he said. "Radiologists can use this fact when talking with oncologists and other providers."
With education, Dr. Prologo is confident these various therapeutic approaches will become fully integrated into clinical patient care. As this happens, the interventional radiologists will play an increasingly bigger role in caring for cancer patients.
"There's an army of interventional radiologists out there who offer compelling palliative care treatment alternatives. All we need to do is activate them," he said.
"These are new tools to add to the ever-growing radiologist's toolbox," Dr. Jennings added. "But to have a real impact on patient care, interventional radiologists everywhere—from metropolitan cancer centers to rural outpatient clinics—need to understand them and put them to use."
For More Information
Access the RadioGraphics article, "Comprehensive Palliative Musculoskeletal Interventional Radiology Care for Patients with Cancer."
Read previous RSNA News stories on interventional radiology: