The Growing Popularity of IR/DR Certification
Greater awareness of interventional radiology is driving trainees to pursue dual IR/DR certificate
BY JENNIE MCKEE
October 03, 2022
---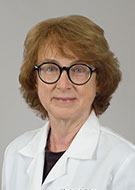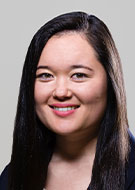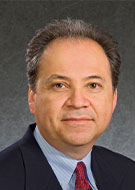 ---
In concert with the RadioGraphics monograph, RSNA News recognizes the contributions of interventional radiology in patient care. Find additional research and articles at RSNA.org/News and RSNA.org/RadioGraphics.
Five years ago, the American Board of Radiology (ABR) began offering a new certification option that is generating increasing interest: a primary certificate in interventional radiology/diagnostic radiology (IR/DR), commonly referred to as the "dual certificate."
"There are three training pathways to qualify for the certificate in IR/DR: integrated IR residency, independent IR residency, and a variant of the independent IR residency that involves advanced placement, allowing the trainee to graduate from the residency after one year," noted M. Victoria Marx, MD, professor of clinical radiology at Keck School of Medicine of the University of Southern California and director of the Diagnostic Radiology Residency Program.
"There is no 'IR fellowship' now—instead, there are two types of IR residency," Dr. Marx explained. "The distinction is important because 'fellowship' leads to subspecialty status and 'residency' leads to a primary certificate. So, there really is no competition between integrated IR residencies and independent IR residencies. They both lead to the same certification—a dual certificate in IR/DR. They are complementary and provide programs and trainees with flexibility."
An IR/DR Resident's Perspective
According to Mari Tanaka, MD, a PGY-6 integrated IR/DR resident at Massachusetts General Hospital (MGH) in Boston, growing numbers of trainees are obtaining IR/DR certification.
"More medical students are becoming interested in the dual or integrated IR/DR certification because of increased efforts by individual programs as well as the Society of Interventional Radiology to raise awareness of the field," Dr. Tanaka said.
Many who are interested in IR apply to both IR/DR programs and DR programs in pursuit of independent IR programs due to the perceived competitiveness of the integrated programs, noted Dr. Tanaka.
"DR residents who go on to pursue independent IR residencies have increased flexibility and have truly experienced many facets of diagnostic radiology before committing to IR," she said.
Important considerations went into Dr. Tanaka's decision to pursue the dual IR/DR certification.
"I really enjoyed the IR department at MGH when I rotated as a medical student," she said. "I knew that the program in DR was top-notch, and that by doing the integrated program I would be able to get high-level diagnostic training as well as interventional radiology training at a single institution."
Watch Dr. Tanaka discuss her decision to seek the IR/DR dual certificate:
Changes Linked to Dual IR/DR Certification
The dual certificate has led to adjustments in the timing of recruitment for IR training, according to Ronald S. Arellano, MD, director of the Integrated and Independent Interventional Radiology Residency Program at MGH and associate professor of radiology at Harvard Medical School in Boston.

"With the fellowship model, residents decided during their DR training to apply for fellowships in IR," he explained. "With the phasing out of IR fellowships and the implementation of the dual certificate, residency programs are now recruiting IR trainees from medical school."

Dr. Arellano has noticed the growing interest in IR and the dual certificate among undergraduate and medical students.

"During last year's interview season, the number of applicants to the integrated IR residency was much greater than the number of applicants to the independent IR residency," he said.

According to Dr. Marx, medical students and residents have provided positive feedback about the change in IR graduate medical education (GME) training from a one-year fellowship to a residency that leads to a unique primary certificate.

"Residents appreciate the increase in clinical and procedural experience and the opportunity to combine those aspects of IR with the foundational imaging education inherent to all the residency models," Dr. Marx noted. "They also report more camaraderie among IR trainees because they have longer to get to know each other."

IR training programs have adapted to the integrated IR/DR certification by making increased efforts to truly integrate the training experience, according to Dr. Tanaka.

"For example, at MGH we complete our preliminary year in the department of general surgery with rotations in the Intensive Care Unit and the Urology Department," Dr. Tanaka said. "I believe that this sets us up nicely—both clinically and from an interdisciplinary teamwork standpoint—for our diagnostic and IR years."

"Even with all the enthusiasm for IR residencies, it's important to keep in mind that basic, image-guided procedures are still in the practice domain of general radiologists," said Dr. Marx. "And yet, ABMS recognition of interventional radiology as a primary specialty and ABR certification in IR/DR are immense milestones for interventional radiology," she said.

"The field of IR has grown increasingly complex with respect to the procedures we do and our role in making medical decisions about care, as well as driving the pre- and post-procedure care of patients undergoing IR procedures," Dr. Marx said.

"The GME training programs and ABR certification requirements exist together to ensure that interventional radiologists are able to provide our patients with the best care possible and contribute in a meaningful way to the future of interventional care," she added.
For More Information
Learn more about the IR/DR certifying exam at www.theabr.org.
Visit the RSNA Online Learning Center for CME activities related to interventional and diagnostic radiology, RSNA.org/Learning-Center.

Read previous RSNA News stories on IR/DR: