Interventional Radiology Helps Shorten Hospital Stays
From blunt splenic trauma to cancer care, IR advances are expediting patient treatment
BY RICHARD DARGAN
May 10, 2021
---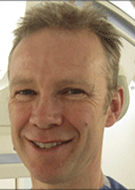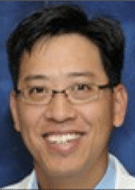 ---
Advances in interventional radiology (IR) are reducing patient hospitalization times for a variety of medical procedures in numerous areas of medicine, including trauma, vascular and cancer care, according to the latest research.
Experts point to a combination of improved imaging technology, better protocols, and new interventional devices as drivers of the trend toward shorter hospitalizations.
"Innovations in medical device technology and advances in existing imaging modalities are driving the development of new minimally invasive procedures that improve outcomes, cut cost and often reduce hospital stays," said Philip Haslam, MD, consultant interventional radiologist and uroradiologist at the Freeman Hospital in Newcastle upon Tyne, England, and vice president of the British Society of Interventional Radiology.
Shorter Stays for Blunt Splenic Trauma
Care of traumatically injured patients has been dramatically impacted by IR, according to the recent Radiology study, "American Society of Emergency Radiology Multicenter Blunt Splenic Trauma Study: CT and Clinical Findings."
Led by James T. Lee, MD, an associate professor of radiology at the University of Kentucky School of Medicine in Lexington, the large-scale, multi-institutional study examines trends in treatment for blunt trauma to the spleen, which is often injured during car accidents.
Injuries to the spleen itself are rarely fatal, but bleeding from the organ combined with other injuries can significantly complicate a patient's condition.
Using data from 1,373 patients at 11 trauma centers, Dr. Lee and colleagues reported that interventional radiologic management of high-grade splenic injuries increased from 29% to 44% of patients with splenic injuries between 2011 and 2018.
Remarkably, patients with more serious splenic vascular injuries tended to have a shorter length of stay at the hospital than patients with more minor injuries. Dr. Lee suggested that the shorter stays were the result of early definitive treatment.
"The theory is that when we detect bleeding from the spleen, those patients are more likely to be treated right away rather than undergoing watch-and-wait observation," he said. "They either go into the operating room for splenectomy or go to interventional radiology and have it embolized."
Dr. Lee credited new protocols that take the guesswork out of identifying splenic vascular injuries, along with advances in imaging technology.
"From an imaging standpoint, we're doing better at identifying splenic vascular injuries and therefore we're able to move those patients into a treatment pathway, whereas in the past those injuries may have just been observed," he said.
IR Targets Spectrum of Conditions
Interventional radiology has also reduced hospitalization times in patients treated for peripheral artery disease (PAD), a blockage or narrowing in the blood vessels that affects more than 200 million people worldwide, according to the American Heart Association.
PAD most commonly affects the legs and feet, Dr. Haslam said. Left unchecked, PAD often requires amputation of the lower leg.
"Surgeons can perform grafts that bypass the obstructed area, but the surgery requires the harvesting of a vein from the patient's own leg. This contributes to the morbidity of the bypass and not every patient will have a suitable vein that can be used," Dr. Haslam said.
Endovascular revascularization is a minimally invasive interventional radiologic alternative. Since the procedure requires only a very small hole in the artery, patients recover quickly. It can be performed in one day, or even on an outpatient basis in some instances.
"The minimally invasive approach leads to fewer complications than surgery with a lower 30-day mortality and significant cost savings," Dr. Haslam said.
For patients with uterine fibroids, fibroid embolization can be performed in one day and is sometimes more effective than surgical alternatives and may prevent a hysterectomy and more lengthy hospital stays, Dr. Haslam said.
Interventional radiology procedures are also shortening hospitalization time for cancer patients. For example, interventional radiologists can treat small renal cancers with microwave ablation or cryotherapy in one day. Previously, this would have required a partial nephrectomy and several days in the hospital. The liver's unique vasculature makes it particularly amenable to cancer treatment with minimally invasive ablative procedures. Endovascular delivery of radioactive beads into the liver has shown success in treating unresectable primary and metastatic liver tumors. Treatments can be done on an outpatient basis.
"This type of selective targeted internal radiotherapy has only become possible in recent years," Dr. Haslam said.
Prostate artery embolization has proven to be an excellent alternative to more invasive treatments for debilitating urinary obstruction due to benign prostatic enlargement. The development of smaller steerable microcatheters, cone beam CT and guide wires with better torque have all helped improve outcomes.
"Patients can now be treated as day cases without the risk of major postoperative hemorrhage, impotence and retrograde ejaculation," Dr. Haslam said.
The COVID-19 pandemic has accelerated the use of IR procedures as the shortage of beds in hospitals created pressure to treat patients in the most expeditious way possible.
"We have seen a large increase in the numbers of procedures that we perform under local anesthetic and in the day case setting," Dr. Haslam said. "This has been crucial when we saw most surgery grind to a halt during COVID."
While up to 10% of ventilated COVID-19 patients have pulmonary embolism or deep vein thrombosis, systemic thrombolysis is not always appropriate or effective, Dr. Haslam said.
"These patients can benefit from catheter-directed therapy which often involves a combination of local thrombolysis and mechanical thrombectomy performed by IRs," Dr. Haslam said.
A March 21 retrospective study in Clinical Radiology demonstrated the critical role IR played at one tertiary care center during the height of the COVID19 pandemic in 2020.
During a six-week period, 92 of 724 COVID-19 inpatients underwent 124 IR procedures at the center. Approximately 20% of IR procedures were performed at the bedside using portable ultrasound; more than 70% of IR procedures were performed with local anesthetic or moderate sedation, not requiring the support of an anesthesiologist.
Advances in IR Technology
Ablative devices have come a long way in the last 10 years, offering smaller needles/ antennae, higher power and more reproducible treatment areas.
IR will make further strides in improving patient care and reducing the length of hospital stays, or eliminating them altogether.
"Imaging technology has improved dramatically, so we're able to image patients faster with better resolution and less motion than we were 10 years ago, and it continues to improve," Dr. Lee said.
For More Information
Access the Radiology study, "American Society of Emergency Radiology Multicenter Blunt Splenic Trauma Study: CT and Clinical Findings."
Access the study, "Role of Interventional Radiology in the Treatment of COVID-19 Patients: Early Experience from an Epicenter," at clinicalimaging.org.