RSNA 2022 Trending Topics
Experience the latest radiology science and education at RSNA 2022
BY LYNN ANTONOPOULOS
November 01, 2022
---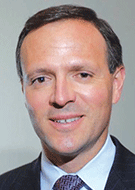 ---
RSNA 2022: Empowering Patients and Partners in Care provides attendees, both in-person and virtual, with innovative research and educational opportunities in every subspecialty.
This year's annual meeting schedule includes 400+ educational courses, 2,500 scientific papers, education exhibits and posters and a highly anticipated line-up of plenary speakers, all delivering the very latest in medical imaging innovation and advancements focused on improving patient care.
Sessions include everything from traditional lectures to interactive, hands-on activities that take learning to the next level. RSNA 2022 will also include more networking opportunities and more than 600 exhibitors in the Technical Exhibits halls that will bring the latest innovations in medical imaging including solutions for teleradiology, cybersecurity, 3D printing and AI.
Virtual Access is ideal for those who cannot attend, as well as for attendees who wish to maximize their onsite experience. RSNA 2022 Virtual Access will feature nearly 100% of annual meeting programming. Enjoy sessions as they happen or at your convenience throughout the week. All attendees registered for Virtual Access can watch the virtual content until May 1, 2023.
With so much planned, Jorge Soto, MD, chair of the RSNA Annual Meeting Program Planning Committee offers a preview by specialty of hot topics, trends and innovative research to suit the educational needs of attendees at all career stages.
"The RSNA annual meeting provides one of the best opportunities all year to learn about the latest developments in medical imaging research, education and technology from around the world," Dr. Soto said.
AI, COVID-19 and DEI Trending in Many Subspecialties
Following a very successful first call for abstracts, a special call for submissions was conducted in the summer aimed at cutting-edge research in specific topics of special interest. "From this second call, 88 abstracts were selected in the areas of molecular imaging, photon counting CT, AI/machine learning and the long-term effects of COVID," Dr. Soto said. "The cutting-edge research papers will be presented in the new Learning Center Theater throughout the week and will be live streamed for Virtual Access participants. They will also be on exhibit in the Learning Center and available for viewing through the RSNA digital presentation system."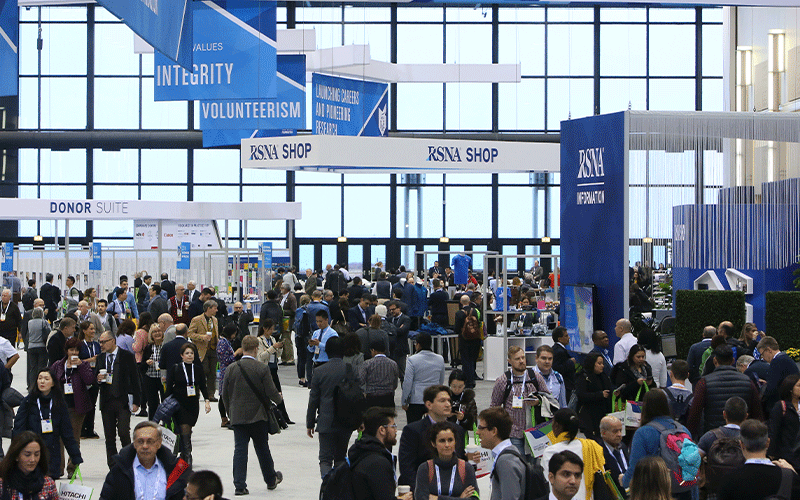 Dr. Soto noted that AI and COVID-19 continue to be trending topics. AI sessions are planned for nearly every subspecialty with emphasis on using AI tools to aid work flow and provide clinical decision support as well as opportunities to explore AI governance, approaches to model development and discussions about data integrity.
"As we continue to move away from the peak of the COVID-19 epidemic, there is ongoing research on the imaging hallmarks of COVID-19 infection, related complications and the impact of health care inequities," Dr. Soto said.
In addition, the session Innovative Education for the Future of Radiology will look at changes brought on by remote learning during the pandemic. Dr. Soto also identified several noninterpretive sessions aimed at leadership, addressing organizational bias and evaluating health care inequities.
"Researchers are presenting topics centered on diversity, equity and inclusion and improving patient access to quality health care," he said.
Additional presentations recommended by Dr. Soto include:
• Cutting Edge GU-specific Diagnostic Classification Systems
• Pareto Principle and IT Projects: What Improves Throughput?
• Multi-system Imaging Manifestations of COVID-19 and Related Complications
• Personalized Imaging and Theranostics in 2022
• Medicare and U.S. Healthcare Policy: A National Conversation
"If you're coming to the meeting, planning to attend virtually or registering for both access options, take time to look at the programming early to get the most out of your experience," Dr. Soto said. "Whether you are looking to improve knowledge in your own subspecialty or learn about something new, there is a good chance you will find what you're looking for at RSNA 2022."
Click on the subspecialties below to preview the trends and research available at RSNA 2022.
Look for these additional program highlights in each subspecialty.
For More Information
Register for the meeting at RSNA.org/Annual-Meeting.
Review the RSNA 2022 Program at RSNA2022.RSNA.org.
Read RSNA News stories about RSNA 2022:
Annual Meeting Planning Committee
Information for this preview was provided by the RSNA Annual Meeting Program Planning Committee members:
Jorge A. Soto, MD, chair
Subcommittee chairs and members:
Breast Imaging
Thomas H. Helbich, MD, chair
Hiroyuki Abe, MD
Wendy B. DeMartini, MD
Stamatia V. Destounis, MD
Cardiac Imaging
Eric E. Williamson, MD, chair
Michael F. Morris, MD
Karen G. Ordovas, MD
Prabhakar Rajiah, MD, FRCR
Chest Imaging
Ioannis Vlahos, MRCP, FRCR, chair
Kristopher W. Cummings, MD
Travis S. Henry, MD
Jane P. Ko, MD
Emergency Radiology Imaging
Scott D. Steenburg, MD, chair
Krystal Archer-Arroyo, MD
Ferco H. Berger, MD
Manickam Kumaravel, MD, FRCR
Gastrointestinal Imaging
Zhen J. Wang, MD, chair
Jeong Min Lee, MD
Courtney C. Moreno, MD
Judy Yee, MD
Genitourinary Imaging
Antonio C. Westphalen, MD, chair
Matthew S. Davenport, MD
Atul B. Shinagare, MD
Stefanie Weinstein, MD
Head & Neck Imaging
Tabassum A. Kennedy, MD, chair
Jennifer J. Gillespie, MBBS
Hillary R. Kelly, MD
Nicholas A. Koontz, MD
Imaging Informatics
Christopher J. Roth, MD, chair
Marta E. Heilbrun, MD, MS
Matthew P. Lungren, MD
Luciano M. Prevedello,
MD, MPH
Interventional Radiology
Julius Chapiro, MD, chair
Rony Avritscher, MD
Anne M. Covey, MD
Elika Kashef, FRCR
Multisystem
Margarita V. Revzin, MD, chair
Deborah J. Rubens, MD
Anup S. Shetty, MD
Carolyn L. Wang, MD
Musculoskeletal Imaging
Robert D. Boutin, MD, chair
Andrew J. Grainger, MD
Linda Probyn, MD
Reto Sutter, MD
Neuroradiology
Ajay Gupta, MD, chair
Luca Saba, MD
Achala S. Vagal, MD
Max Wintermark, MD
Noninterpretive/
Practice Management
Stella Kang, MD, MSc, chair
Matthew D. Bucknor, MD
Cheri L. Canon, MD
Melissa A. Davis, MD
Jeffrey G. Jarvick, MD
Vinay Prabhu, MD
Nuclear Medicine &
Molecular Imaging
Katherine A. Zukotynski,
MD, PhD, chair
Esma A. Akin, MD
Helen R. Nadel, MD
Don C. Yoo, MD
OB/Gynecology Imaging
Deborah Levine, MD, chair
Susan M. Ascher, MD
Aya Kamaya, MD
Caroline Reinhold, MD, MSC
Pediatric Imaging
Adina L. Alazraki, MD, chair
Rama S. Ayyala, MD
Andrea S. Doria, MD
Ricardo Restrepo, MD
Physics
Guang-Hong Chen, PhD, chair
James M. Kofler, Jr., PhD
Zheng Feng Lu, PhD
Lifeng Yu, PhD
Radiation Oncology
Sung Kim, MD, chair
Simon Shek-Man Lo, MD
Suresh K. Mukherji, MD
Anna Shapiro, MD
Vascular Imaging
Ronald S. Arellano, MD, chair
Brian B. Ghoshhajra, MD
Kate Hanneman, MD, FRCPC
Hamid R. Mojibian, MD