Radiologists' Experiences From the Other Side of the Reading Room
Journey from radiologist to patient can teach empathy, refocus life's passion
BY MELISSA SILVERBERG
May 26, 2022
---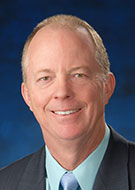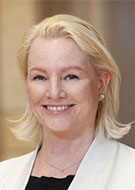 ---
It was a typical March morning when Scott Goodwin, MD, got in his truck to drive to his job at University of California, Los Angeles (UCLA). He had recently presented a paper at a Society of Interventional Radiology meeting on uterine artery embolization, a groundbreaking technique at the time, and colleagues from around the country had flown in to watch him perform the procedure. Instead, they spent the day unsure if Dr. Goodwin would survive.
While he was making a left hand turn in busy southern California traffic, a blood clot dislodged from Dr. Goodwin's arm and traveled to his brain, causing a paradoxical embolic stroke and paralyzing the left side of his body. His truck hit a tree and caught on fire, exploding shortly after a good Samaritan dragged him from the vehicle.
Dr. Goodwin, the former chair of radiology at University of California, Irvine (UCI), was rushed to a local hospital. Friends in the region's radiology community ensured he was quickly transferred by helicopter to UCLA where colleagues in the UCLA Neurointerventional Radiology Section would perform a lifesaving procedure.
Going from radiologist to patient and back to radiologist can be eye-opening, even for physicians who have practiced for years.
"There's nothing quite like experiencing something personally, especially a medical emergency. As a physician, you can read about it or take care of patients affected by it, but when it's your own life that's saved, it's a little different," Dr. Goodwin said, now professor of radiology at the University of Arizona in Phoenix.
Scary Experience Fuels a Life's Mission
At the time of his stroke in March 1997, the procedure that saved his life—thrombolysis—was only being performed by a handful of doctors in the world. Radiologists, who were also colleagues and friends of Dr. Goodwin, moved quickly to dissolve the blood clot with very little damage to his frontal lobe and no serious long-lasting effects, saving him from what could have been a deadly stroke.
"It was all kind of surreal, like a bad dream," he said. "It just shows the importance of innovation and the important role that radiologists play in developing advances that can save lives." He took 30 days off work, then returned even more dedicated to his patients and profession. "It really emphasized to me the importance of giving meaning to your life by making a contribution," Dr. Goodwin said.
At 39, Dr. Goodwin said the stroke encouraged him to make a difference in every way he could—personally and professionally.
"I was lucky to continue being a father, which was incredibly important," Dr. Goodwin said. At the time of his stroke, his older son was 3 years old and his younger son had not yet been born.
Professionally he continued to promote uterine artery embolization, which has become a globally common practice for treating fibroids. He also joined the leadership at several medical institutions and worked with professional associations to raise awareness and money for interventional radiology, the specialty that saved his life.
"To think about a therapy that takes you from death's door to nearly normal is pretty remarkable," he said. "I'm here today because I was lucky to be so close to a hospital that could perform that therapy. Unfortunately, this procedure is still not available to all stroke patients in a timely manner."
"There's nothing quite like experiencing something personally, especially a medical emergency. As a physician, you can read about it or take care of patients affected by it, but when it's your own life that's saved, it's a little different."
SCOTT GOODWIN, MD
Breast Cancer Pioneer Becomes Patient
Elizabeth Morris, MD, chair of the UC Davis Department of Radiology in Sacramento, CA, has spent her career researching the use of newer imaging techniques to detect breast cancer early, with a goal of finding tumors while they are still small and treatable. Her own breast cancer experience made that mission even more personal.
Dr. Morris was planning to undergo elective breast reduction surgery and had a 3D mammogram and US breast screening done at her previous employer, Memorial Sloan Kettering Cancer Center, in New York City, where she was chief of Breast Imaging Services. As a woman with no family history of breast cancer or any additional risk factors other than her age and dense breasts, Dr. Morris was not surprised when the results of both tests came back negative.
However, Dr. Morris received a call following the surgery, that the surgeon had found cancer on tissue removed from her left breast. The four-millimeter tumor, an invasive lobular carcinoma, can be difficult to spot on traditional screenings. Because the cancer was caught early, Dr. Morris did not need chemotherapy, but if not for her planned surgery and an attentive pathologist, it could have been missed.
"This is where the importance of screening and picking up tumors when they're small really struck me. Early detection not only saves lives but reduces the need for additional therapies," Dr. Morris said. "As radiologists we have a huge effect on the treatment path a patient has to go through. This experience made me even more of a believer in early detection."
Dr. Morris was in the middle of moving across the country to take the job at UC Davis when she received the diagnosis and spent her first six weeks on the job undergoing radiation therapy every morning before work. She worried about telling her new colleagues something so personal or looking weak at a new job when she needed time to rest.
"Being challenged with my diagnosis and a new job reinforced how radiologists must look beyond who we think a patient is and treat every single patient with kindness and respect," Dr. Morris said. "I am a strong advocate that the patient knows best and that we need to listen more to our patients. What works for one may not work for another because outside of their health care journey, we don't know what else is going on in their lives."
And now as a cancer survivor, Dr. Morris said she is even more inspired to continue toward her professional goals of ensuring breast cancer can be caught early enough in all patients.
"The fact that my cancer was not seen on mammography or ultrasound is not unusual as our best imaging tests miss cancers. It has made me become an even more passionate advocate of using contrast for breast cancer screening as it has been shown to detect smaller cancers and decrease the number of more aggressive interval cancers," Dr. Morris said. "Radiologists need to adopt these and other early detection breast interventions as a community and make them more widely available for women of all socioeconomic levels."
For More Information
Help your patients access patient-friendly information about radiologic examinations at RadiologyInfo.org
Morris to Speak at RSNA 2022
Elizabeth Morris, MD, will speak during the RSNA 2022 Opening Session.
Dr. Morris will discuss her experience as a breast cancer patient and how it has fueled her desire to ensure that patient care is respectful and responsive to each patient's preferences, needs and values. She will also talk about the importance of personalized screenings to ensure that all women obtain the screening that is right for them so that breast cancer can be identified at its earliest stages.
She is an advocate for the use of MRI to detect breast cancer early, with the goal of finding breast cancer lesions when they are small and treatable.
Visit RSNA.org/Annual-Meeting to view the RSNA 2022 plenary speakers and to receive notifications about RSNA 2022.