Exposing Medical Students to Radiology
Innovative programs and outreach provide early introduction to the specialty
BY LAURA SIRTONSKI
August 23, 2022
---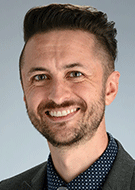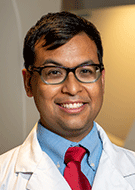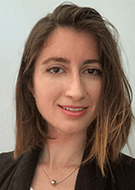 ---
For many radiologists, chance and pure luck helped them identify radiology as the medical subspecialty of their choice. Whether through a research or supervision opportunity or an early patient interaction, they had chance encounters that influenced their selection of specialty.
However, if radiology is to diversify its ranks, address its gender gap and avoid losing top candidates to other specialties, more strategy must come into play as opposed to chance. Individual radiologists and departments are developing unique opportunities and programs—using social media, expanded research opportunities and increased visibility during medical education—that connect promising students with radiology.
Visibility Beyond the Reading Room
For Daniel Kirkpatrick, MD, clinical assistant professor in radiology and director of medical student education for interventional radiology at the University of Michigan in Ann Arbor, attracting medical students to radiology means being more visible and accessible, starting with more radiology inclusion in medical education content and delivery.
"One of the ways that we reach medical students early in their decision-making process is by integrating ourselves in early medical student education and leading the curriculum related to imaging and image-guided procedures," Dr. Kirkpatrick said. "Having radiologists more involved in teaching, we can make those early connections with students, share our unique perspectives and get them excited about our specialty."
Dr. Kirkpatrick has also observed that giving undergraduate and medical students hands-on experiences can strongly influence their choice of specialty. "One of my favorite things to do is let medical students try minor procedures as I stand next to them and guide them," Dr. Kirkpatrick said. "It gives them a sense of ownership. Some students come away from that thinking, 'I did this really cool procedure, and I loved it. And I want to do this for the rest of my life.'"
The University of Michigan Department of Radiology also offers an annual virtual medical student symposium, featuring presentations from a variety of interventional radiology professors.
The free symposium seeks to cement the interest of students in interventional radiology and catch the interest of other students who might still be searching for a specialty. It's open to students from any medical school anywhere in the world.
"We look to develop mentorship relationships in all of our outreach, but especially at the symposium," Dr. Kirkpatrick said. "We have had a couple of students from previous years who have continued to work with our department on research projects and general mentorship. Plus, it's very gratifying watching students find a specialty that really thrills them."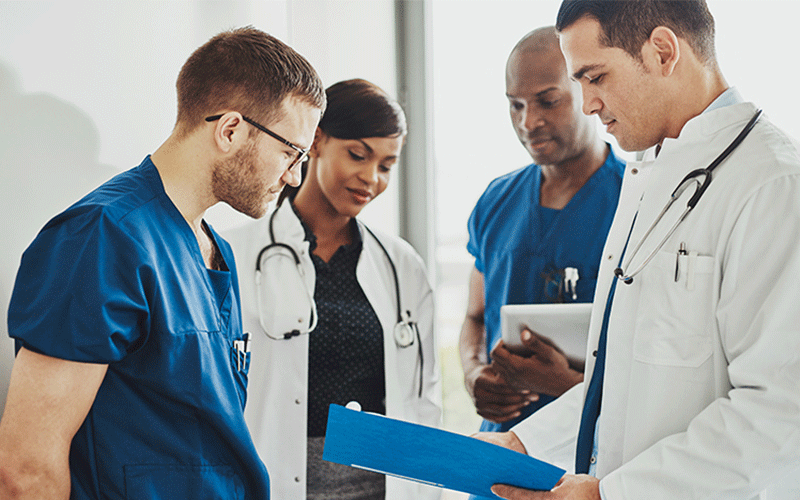 Capturing Interest Through Research Opportunities
Avik Som, MD, PhD, diagnostic and interventional radiology resident at Massachusetts General Hospital in Boston, credits his own foray into radiology with a research scholarship he received as a high school student.
"Without the award I received to do research at MD Anderson, I don't know how I would have gotten the access, experience and letters of recommendation to get into medical school," Dr. Som said. Due to his own experience, Dr. Som seeks to expand radiology research opportunities for undergraduate and medical students through virtual research groups.
"Radiology can be a hard sell when it's just described to students and is much more engaging when it's experienced," said Dr. Som, who is the lead author of the Radiology article, "Resident-Led Medical Student Radiology Research Interest Group: An Engine for Recruitment, Research, and Mentoring."
Because the research groups are virtual and don't require travel and housing, they are a viable low-cost approach for not only attracting more students to radiology, but also increasing accessibility to radiology research experiences.
Monthly virtual meetings help students navigate the logistics of a large medical school and hospital and introduce them to available projects, moderated by residents with faculty guests.
As a virtual group, students get out what they put in, according to Dr. Som, with many previous students listed as authors on published papers and co-presenting at conferences.
"As mentors, we try to support them through to whatever career they decide to pursue, with, of course, a bias to radiology," Dr. Som said. "Multiple students have stayed with the group through to the match."
The Power of Virtual Community
Fiona Doolan, BS, a medical student at Trinity College Dublin, Ireland, recommended social media as an excellent tool for sharing information, establishing professional connections and building community for medical students.
Doolan is the host and producer of CXR: Careers in Radiology, a podcast that interviews radiologists in order to introduce medical students to its various subspecialties. The response from listeners has been positive.
"I think the podcast has met an unmet need, with medical students expressing thanks or making suggestions for topics or interview subjects. I've even linked some students to potential mentors through the podcast," Doolan explained. "While most listeners may never meet my interviewees, the interviewees still make a tremendous difference by offering tips and guidance for students along their path to radiology."
In addition to her podcast, Doolan runs the Instagram account on behalf of Trinity College Dublin's student radiology society. It presents weekly clinical cases tailored to medical students and junior physicians. She noted that this social media effort not only provides learning opportunities for its followers, but also reinforces their identities as future radiologists.
"For many millennial/Generation Z students today, a community of likes, comments and virtual conversation can have a positive impact on their sense of belonging. The medical community should not underestimate the power of a virtual community," she remarked.
"Medical students have a serious decision to make when selecting their specialty. Radiology needs to be presented to them early enough in their schooling to plant the seed and spark the interest of those with the potential to join and grow the specialty."
— DANIEL KIRKPATRICK, MD
Engaging Medical Students Where They Are
Ultimately, finding ways to connect with medical students—either in person or virtually—can benefit the specialty moving forward.
"Medical students have a serious decision to make when selecting their specialty," Dr. Kirkpatrick said. "Radiology needs to be presented to them early enough in their schooling to plant the seed and spark the interest of those with the potential to join and grow the specialty."
Identifying those students who are likely to select radiology, especially when they are early in their medical school career, is also important, according to Dr. Som.
"By creating opportunities for students who have just entered medical school or undergraduates thinking about entering medicine, we can introduce advances in radiology to catch their interest and help them accrue the necessary tools to match into a competitive subspecialty," Dr. Som said. "In the process, these students can also advance the field of radiology and shape the future of patient imaging and interventions."
For More Information
Read previous RSNA News stories about recruitment: