Virtual Strategies for Residency Recruitment
Social media, virtual events and online interviews help identify potential applicants to radiology residency programs
BY JENNIE MCKEE
July 11, 2022
---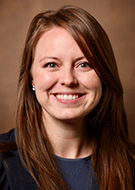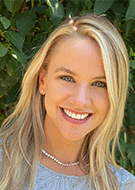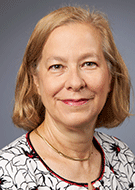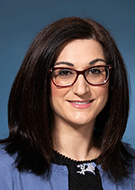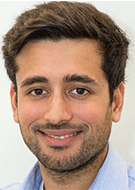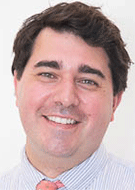 ---
Social media is an increasingly powerful tool for helping radiology residency programs attract potential applicants. Whether it's showcasing researchers, highlighting subspecialties or even connecting medical students with current residents or future mentors, social media is an important communication tool for recruitment. This was especially apparent during COVID-19, when in-person interactions became difficult or impossible and yet medical students still needed to learn about potential residency programs.
"Though there's nothing new about social media, its use as a recruitment tool has been accelerated by the pandemic," said Courtney Tomblinson, MD, assistant professor of radiology at Vanderbilt University Medical Center in Nashville. "This has allowed programs to reach applicants who otherwise may have not known about or considered their program."
Social media has also made it possible for applicants to highlight their interests, accomplishments and skills in a way that is refreshing, and to forge connections outside of their institutions, she said. "This is especially important for applicants who may come from an institution that lacks sufficient radiology resources— for example, one that doesn't have a residency program—or for applicants from underrepresented groups," Dr. Tomblinson noted.
Watch Dr. DeBendectis talk about how the specialty has put a greater emphasis on using social media and virtual platforms to recruit medical students.
Social Media Tells a Story About Residency Programs
According to Cynthia Czawlytko, MD, former chief resident and current PGY-5 (fifth year post graduate) diagnostic radiology resident at the University of Maryland Medical Center in Baltimore, radiology residency programs have put a greater emphasis on showcasing their culture virtually because of the pandemic.
Dr. Czawlytko and colleagues recently published a paper in Academic Radiology that described the results of a survey completed by 156 diagnostic and/or interventional radiology residency candidates. The survey focused on how the use of social media, virtual events and virtual interviews influenced how they perceived radiology residency programs and whether it had affected their decisions to apply to and interview at residency programs.
"Seventy-one percent of our respondents reported using a program's social media page to learn more about the program and 41% reported that social media played a vital role in their decision-making," Dr. Czawlytko said. "The findings suggest that residency programs should have some form of social media presence to facilitate applicants' decision-making processes."
Keeping it Consistent and Authentic
In the era of virtual interviews, radiology residency programs need to send a consistent message to applicants about their program's values, strengths, opportunities and even challenges, according to Priscilla J. Slanetz, MD, professor of radiology at Boston University Medical Center. She is also vice chair of academic affairs and faculty development and associate program director of the institution's diagnostic radiology residency program.
Dr. Slanetz and colleagues published a piece in the Journal of the American College of Radiology about the importance of effective branding methods for radiology residency and fellowship programs. "A strong online presence gives applicants a glimpse into what it might be like to train at a specific program in a specific location, especially if an applicant has not had the opportunity to visit the location in person," she said.
"A strong online presence gives applicants a glimpse into what it might be like to train at a specific program in a specific location, especially if an applicant has not had the opportunity to visit the location in person."
— PRISCILLA J. SLANETZ, MD 
Carolynn M. DeBenedectis, MD, associate professor of radiology at UMass Chan Medical Center in Worcester, MA, agreed that social media is an effective way to introduce program culture to applicants. Dr. DeBenedectis serves as vice chair for education and diagnostic radiology residency director at UMass.
Programs should keep their social media realistic, she advised.
"You want applicants to get a real idea of what your program is like so they make an informed choice and will be happy at your program," she noted.
Sameer Hanfi, MBBS, diagnostic radiology chief resident at UMass Chan Medical School/UMass Memorial Medical Center in Worcester, MA, is involved in the program's social media efforts.
"One of the most important factors to look into when considering a program is whether there is a collegial environment and how happy the residents are in that program," Dr. Hanfi said. "Posts about residents' daily activities in the program and about milestones achieved, papers published and awards received tell a lot about the program."
Alex Newbury, MD, a diagnostic and interventional radiology resident at UMass Memorial Medical Center, regularly posts images and other information about cases on Twitter and Instagram on behalf of the UMass radiology residency program.
"These posts highlight our program's commitment to teaching and fostering early radiology interest in medical students, which parallels our active teaching model, in which we work with first year medical students in anatomy lab as soon as they arrive at UMass," he said.
Dr. Newbury added, "I'm in the process of looking at fellowships for interventional radiology and I gravitate toward programs that highlight unique trauma cases on social media and show the teamwork and camaraderie involved in a case."
The Future of Residency Recruitment
While there may be a push to return to the traditional in-person interview process, Dr. Czawlytko believes that a hybrid model would be ideal.
"This would allow applicants to use their time and money more efficiently," she said.
According to Dr. DeBenedectis, social media will undoubtedly continue to play a big role in resident recruitment.
"As long as virtual interviews continue," she noted, "programs will continue to look for ways to augment the interview day to demonstrate all they have to offer. Applicants will also continue to look for ways to accurately gauge a program's culture and the opportunities it offers. Social media is one of the best tools both groups have to do so."
For More Information
Access the Academic Radiology study.
Access the Journal of the American College of Radiology study at jacr.org.
Read previous RSNA News stories about resident recruitment: