The Future of Radiology Lies In A Diverse Workforce
Diversity, equity and inclusion leverage the power of differences to strengthen the specialty
BY JENNIFER ALLYN
June 29, 2021
---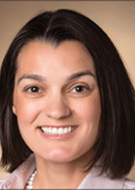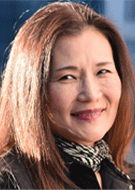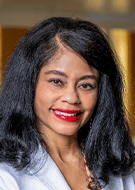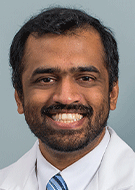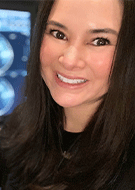 ---
Recognizing that departments with a diverse workforce are known to be more innovative, more inclusive and better at solving complex patient problems, radiology is continually creating and supporting opportunities that achieve diversity, equity and inclusion (DEI) throughout the specialty.
The recent RSNA webinar, "Cultivating a Diverse Radiology Workforce," focused on the actionable steps that every radiologist can take — regardless of career stage — to actively cultivate a more inclusive and diverse workplace.
Whether institution-wide or individually, it is in the best interest of all radiologists to encourage a more diverse workforce, said Lucy B. Spalluto, MD, MPH, moderator of the webinar and associate professor and vice chair of health equity in the Department of Radiology at Vanderbilt University Medical Center in Nashville. A diverse workforce is especially important to meet the needs of a diverse patient population.
"By embracing diversity, equity and inclusiveness, all aspects of a radiology department or practice, and especially the patient-facing ones, can be changed for the better," Dr. Spalluto said.
DEI Begins At Hiring
The first place where diversity, equity and inclusiveness (DEI) can begin to flourish is during the hiring process. However, it is important to disrupt conventional recruitment techniques to avoid continuing to hire similar candidates.
Hiring practices must be intentional to not only add, but retain diverse staff, said Yoshimi Anzai, MD, MPH, chair of the RSNA Committee on Diversity, Equity and Inclusion and professor of radiology, associate chief quality officer at the University of Utah, Salt Lake City.
"You have to go into the places where you know talent exists, even if it's outside of where you normally search, and reach out to underrepresented candidates," Dr. Anzai said. "Your search committee should also be as diverse as the candidates you are seeking. Most importantly, to retain your diverse employees you need to create an inclusive culture that encourages employees to respect, listen and understand each other's differences."
Offering the perspective of private practice, Meridith J. Englander, MD, associate professor at Albany Medical College, New York, acknowledged that it can be difficult to start from the ground up and bring in new, diverse staff to an established practice.
"New employees need to feel wanted, that their career is supported and that they can add value," Dr. Englander said. "If your practice is hiring diverse staff just to check off a box, as opposed to being committed to welcoming and supporting diverse staff, then you won't retain those staff members."
To assist with DEI efforts in hiring, the panelists addressed the need for unconscious bias training for all staff, not just those involved in hiring.
"We have to work to address our biases," said Gwendolyn Bryant-Smith, MD, chief of breast imaging and the breast imaging fellowship director at the University of Arkansas, Little Rock. "Unconscious bias training provides an internal compass that makes you stop and think so that when you're hiring or interacting with someone for the first time, you can avoid being distracted by your biases."
RSNA has provided unconscious bias training for all its board members, trustees, editorial boards and other leaders, said Dr. Anzai. Other webinar speakers acknowledged that their institutions are also offering the training, while many webinar participants, in a pop-up survey, acknowledged that their institutions aren't currently encouraging the training.
Residency Programs Address Diversity
Residency programs are also seeing the benefits of outreach efforts to diverse medical students. Pipeline programs that introduce radiology to children and young adults — particularly those that are underrepresented in medicine — from kindergarten through high school can be beneficial.


Dr. Bryant-Smith shared that she is the product of a pipeline program that hosted an 8th grade summer science program.
"Pipeline programs work because they show kids that radiologists can look like them," Dr. Bryant-Smith said. "We have to catch kids early to influence them to go to medical school for radiology, but we also have to retain them by being present and intentional with our contact once they get to medical school and once they select our specialty."
Anand Narayan, MD, PhD, assistant professor of radiology, Massachusetts General Hospital, Boston agrees that pipeline programs can't be run on auto-pilot.
"It's so important to reach out to and keep in touch with underrepresented minority medical students," Dr. Narayan said. "We know that our specialty loses them when they aren't introduced at an early point to radiology."
Providing early and ongoing mentorship can give young radiologists the chance to grow and develop their skills, Dr. Anzai said.
"Expanding your network of mentorship can give the help and guidance that medical students or even undergraduates need to see themselves moving into radiology," Dr. Anzai said.
To encourage medical students to embrace radiology research, RSNA has expanded the outreach of its medical student research grant to solicit students who identify as underrepresented in medicine to apply. Grantees receive assistance to facilitate active research, collaborate and find mentorship with other radiologists.
Avoiding Burnout for DEI Staff
When underrepresented minority and female radiologists are tapped to participate or lead DEI efforts, it can cause burnout as they try to balance their workload with the expectations of their new role.
Dr. Bryant-Smith encouraged those tasked to participate in these efforts to reach out for help.
"Build a network of support and remember you don't only have to rely on other underrepresented minorities and women to participate in these efforts," she said. "Recruit allies that will support your efforts and demonstrate that everyone is needed to create a welcoming culture."
Charlotte Yong-Hing, MD, medical director, breast imaging at BC Cancer and medical practice lead, radiography and fluoroscopy for Lower Mainland Medical Imaging, Vancouver, reminded participants that DEI is not limited to underrepresented minorities and women. Programs should also include those with disabilities and those in the LGBTQ+ community and, demonstrating allyship can be as simple as encouraging staff to include their pronouns in their emails or over social media, Dr. Yong-Hing stated.
However, when there is a lack of engagement for DEI activities, it's time to involve leadership and if that's not available, then become a leader yourself.
"When you become part of the leadership in an organization, you can bring in more like-minded people who can increase the visibility of DEI activities," Dr. Yong-Hing said. "If you still don't know where to start, find a program that is fully-vested in DEI and get in touch. Ask questions and even model your program after theirs."
People At The Heart of DEI
To create a successful DEI program, Dr. Narayan noted that DEI needs to be part of the DNA of an organization.
"People are your most important resources and it is important to support those doing the work," Dr. Narayan said. "When leaders make DEI a central piece of the organization, it sets the tone so that participants have the financial backing, administrative support and protected time to make it successful."
"Actions speak louder than words," Dr. Anzai said. "You must show the commitment to DEI and demonstrate that it is in the fabric of the department or practice. This is how you will create a welcoming and empowered culture."
For More Information
Access the Cultivating a Diverse Radiology Workforce webinar on-demand in the RSNA Online Learning Center.
Watch RSNA videos on diversity, equity and inclusion in radiology on RSNAtube.
Read previous RSNA News articles on diversity, equity and inclusion: