Embracing Diversity, Equity and Inclusion in Radiology
RSNA has a long commitment to diverse representation in the Society and the specialty
BY JENNIFER ALLYN
December 05, 2020
---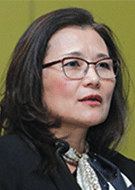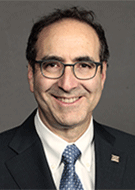 ---
Recruiting a diverse physician workforce has historically been challenging for radiology. But in recent years, RSNA has reached out and supported opportunities to achieve diversity, equity and inclusion (DEI) across the specialty.
"There has been a remarkable awakening among radiology leaders and departments, training programs and societies regarding the lack of women and underrepresented minorities in our specialty," said Jeffrey S. Klein, MD, RSNA Board liaison for publications and communications, editor of RadioGraphics and the A. Bradley Soule and John P. Tampas Green and Gold Professor of Radiology at the University of Vermont College of Medicine, Burlington. "The future looks brighter as the numbers of women and underrepresented groups continue to grow in medical schools, and radiology continues to attract these students in the specialty."
RSNA has also looked within to identify and address systemic inequities. Inclusion is one of RSNA's core values. The Society's strategic plan includes the crucial goal of promoting diverse representation within the profession and ensuring diversity in RSNA leadership.
The RSNA Board of Directors has long directed its committee leadership to consider diversity of gender, age, race/ethnicity, locations/regions, practice type and a subspecialty in their recommendations for committee membership. With this commitment to diversity, RSNA's volunteer and leadership gender composition outpaces the demographics of the U.S. radiologist population.
"We need to expand support and opportunities for our medical students, resident trainees and young career radiologists so that a diverse group of individuals will consider radiology as a career option and be retained in our specialty," Dr. Klein said. "RSNA will work with its members to help create an inclusive environment, to provide opportunities to traditionally underrepresented groups on our committees, featured lectures and on the Board, and to recognize the broad spectrum of honorees and awardees that have contributed so invaluably to our specialty and the Society," he added.
In 2020-2021, 57% of RSNA committee chairs are women and this will increase to 61% in 2021-2022. In addition, nine women have served on the RSNA Board of Directors and seven women have served as RSNA president, beginning in 1995 when Helen C. Redman, MD, took the helm. In 2021, Mary C. Mahoney, MD, will be the eighth woman to lead the Society as president.
All three of the RSNA 2020 annual meeting program planners are women. And through the years, RSNA has awarded more than 40 women with distinguished recognition such as the Gold Medal, Honorary Membership, and Outstanding Researcher and Educator awards.
"There has been a remarkable awakening among radiology leaders and departments, training programs and societies regarding the lack of women and underrepresented minorities in our specialty."
JEFFREY S. KLEIN, MD
Unconscious Bias Training Underway
To ensure that RSNA offers programs that appropriately address diversity, equity and inclusion issues through the annual meeting and other RSNA activities and publications, the RSNA Committee on Diversity, Equity and Inclusion (CDEI) was developed and is designed to identify gaps and make recommendations to ensure that appropriate programs and tools are in place to address these issues.
"The CDEI is tasked with not only raising awareness and providing education on the importance of diversity, equity and inclusion in our profession, but also with identifying resources to create a diverse and inclusive culture, address unconscious bias and promote conflict resolution," said Yoshimi Anzai, MD, chair of the CDEI and professor of radiology, associate chief quality officer, and co-director of Women in Health, Medicine, and Sciences at the University of Utah, Salt Lake City. "The committee looks forward to building an inclusive culture where every member of the organization is empowered and valued."
In order to help RSNA look more closely at the diversity, equity and inclusion environment and assess the gaps that it might fill to help radiology leaders and professionals understand these issues and make positive changes, RSNA has begun providing unconscious bias training for its board members, trustees, editorial boards and other leaders.
"We recognize that unconscious bias about gender identity, race/ethnicity, sexual orientation, religion and ability may influence the evaluation and selection of faculty, committee members and leaders, honorees, awardees and other appointed positions, so the CDEI recommended — and the Board wholeheartedly supported — that RSNA require unconscious bias training to all volunteers in leadership positions," Dr. Klein said.
"Of course, now that many of us have participated in the training, it's time to take what we've learned and commit to action, which is what RSNA will continue to do," he added.
The first unconscious bias workshop for leaders was held virtually in mid-September. It was well attended and positively reviewed, with many attendees commenting on the importance of this type of training and discussions. More sessions are being planned.
Watch Drs. Anzai and Klein discuss diversity, equity and inclusion in radiology:
RSNA's Online Learning Center provides an array of DEI-related courses and RSNA 2020 will offer a variety of sessions and courses on the topic (See announcement box below). In addition, to ensure a better understanding of diversity through the Society, RSNA has started to collect racial/ethnicity and non-binary gender data from those willing to share it. RSNA has also expanded its medical student research grant to encourage students who identify as underrepresented in medicine (UIM) to apply.
"RSNA continues to identify processes and programs that will help ensure a more diverse, equitable and inclusive environment in the Society and the specialty," Dr. Anzai said. "We hope these small steps will lead to a cultural shift that encourages and embraces differences in not only gender and race but perspectives and visions — so that voices from every RSNA member are heard and valued."
Diversity, Equity and Inclusion at RSNA 2020
• Building a Diverse Radiology Workforce (Sponsored by the American Association for Women in Radiology) – Sunday, Nov. 29 – SPSI22
• Taking Action to Promote Gender Inclusion in Radiology: A Roadmap for Progress (Sponsored by the RSNA Professionalism Committee) – Monday, Nov. 30 – RC416
• Exposing Our Blindside and Overcoming Unconscious Bias (Sponsored by the RSNA Committee on Diversity, Equity & Inclusion) – Tuesday, Dec. 1 – SPSI23
• A Call to Action in Health Equity: Gender-Based Harassment and Microaggressions (Sponsored by the RSNA Committee on Diversity, Equity & Inclusion) – Tuesday, Dec. 1 – RC716
• Hot Topic Session: Artificial Intelligence and Implications for Health Equity: Will AI Improve Equity or Increase Disparities? – Tuesday, Dec. 1 – SPSH40
• An Interactive Session on Health Disparities and Health Equity in Radiology – Wednesday, Dec. 2 – SPSI24
Register for the meeting at RSNA.org/Register.
Diversity, Equality & Inclusion Topics in RSNA's Online Learning Center