Submissions Open for Fast 5 Presentations at RSNA 2021
Complete your entry by June 21 to be considered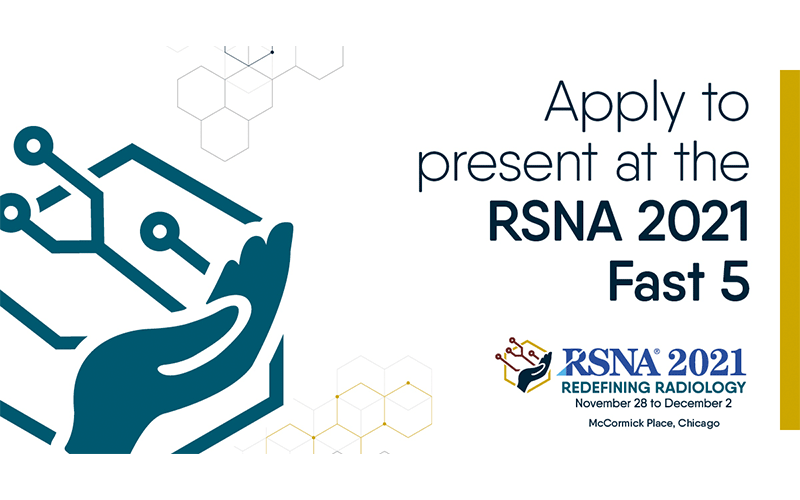 Submit your unique presentation for consideration to virtually engage your colleagues during the Fast 5 session of RSNA 2021. The Fast 5 are five-minute, engaging presentations that offer a perfect opportunity for presenters to share their non-clinical ideas.
This year's presentations should embrace the RSNA 2021 theme, "Redefining Radiology," and share ideas about how radiology is using new ideas and technologies to redefine what it means to work as a radiologist.
The Fast 5 presentations will take place Tuesday, Nov. 30 during RSNA 2021, Nov. 28 to Dec. 2.
Submit your proposal through the online entry form by June 21. Online voting to determine the session lineup will be available July 6 - 20.
Once you've submitted your proposal, use social media to encourage your radiology colleagues to apply as well. Include the hashtags, #RSNAFast5 and #RSNA21, on your posts.
For more information about RSNA 2021, visit RSNA.org/Annual-Meeting.