Patients with Limited English More Likely To Be Referred For Imaging in EDs
Communication barriers can often lead to care barriers
BY MELISSA SILVERBERG
December 21, 2021
---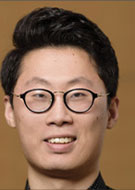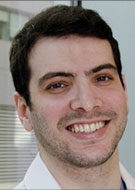 ---
Patients with Limited English Proficiency (LEP) may experience a number of challenges during their healthcare journey, including being over referred to imaging in the emergency department.
A retrospective study looked at patient visits to the ED at Massachusetts General Hospital in Boston between April and August 2019 and the accompanying data for four types of imaging modalities, CT, X-ray, MRI and ultrasound, said Youyun (Peter) Zheng, who is an MD and PhD student at Harvard University.
The study examined 35,646 emergency department visits, of which 11.8% were identified as LEP patients, or those who needed interpretation services. In total, the group identified 11,136 CTs, 15,860 X-rays, 2,744 MRIs, and 1,854 ultrasound imaging records connected to those emergency visits.
"When people don't speak English or need an interpreter, the patient history can be hard to obtain and we found that more frequently these patients are being sent for imaging," said senior author Marc Succi, MD, emergency radiologist at Massachusetts General Hospital and executive director of the Mass General Brigham Medically Engineered Solutions in Healthcare (MESH) Incubator.
Communication barriers can often lead to care barriers, Dr. Succi said. He hypothesized that some doctors may order imaging to fill in gaps, but that's not always the best solution.
"We want to provide doctors and patients with the tools they need to properly communicate," he said.
Patients with LEP received, on average, 9.4% more CT scans and 9.1% more X-rays than patients who did not have limited English skills.
"This is a powerful finding because of the increased cost of imaging, increased radiation, and decreased care value for these patients," Zheng said. Additional imaging can also cause delay of care for patients, he said.
Keeping patients longer in the emergency department influences the bottom line, Dr. Succi said. "I'm interested in finding solutions that address workflow challenges and reduce disparities at the same time. We hope radiologists will realize this may be happening in their practice and can think about ways to provide more equitable care to patients with LEP, whether that's through increasing availability of interpreters and integrating them better into the workflow, or something else."
Dr. Succi highlighted a free tool created by the MESH Incubator at Mass General Brigham called RadTranslate that provides pre-recorded translation of instructions for patients undergoing common procedures in six languages. The tool is part of the Radiology Department's efforts to develop practical solutions to reduce healthcare disparities and provide more equitable care to patients.
"Health disparities are a big issue and as an international student myself, this holds a special place in my heart," Zheng said. "LEP is just one population where this happens and maybe we can take one step toward closing those gaps."
For More Information
Access the presentation, "Association Of Language With Image Utilization In An Emergency Department," (SPR-MS-1) on demand at Meeting.RSNA.org.
Read previous RSNA News articles on health care diversity, equity and inclusion: