COVID-19 Pandemic Alters Long-Term Plans for Radiology Trainees
Modified routines, stricter safety protocols and online education is the new normal for trainees
BY Jennifer Allyn
May 21, 2020
---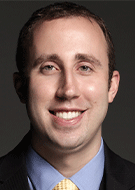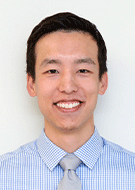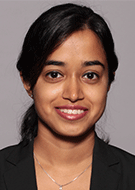 ---
This is part one of a series of articles on how COVID-19 has affected radiology trainees. Read part two and part three.
No one remains untouched — personally or professionally — by the COVID-19 pandemic sweeping the globe. Radiology residents and fellows have had plans upended while adjusting to changing roles and new routines that put them on the front lines of COVID-19 patient care and in supporting roles to their colleagues on the front lines.
A recent Radiology perspective article, "The Impact of COVID-19 on Radiology Trainees," highlights the challenges that residents and fellows are currently facing and offers potential solutions for training programs to proactively assess the impact of COVID-19 on residents and fellow trainees. Co-authored by four residents and fellows in different stages of training and from different parts of the country, the article focuses on areas including patient care, workplace safety, education and personal wellness.
Over the next few months, RSNA News will follow these and other residents and fellows as they navigate the educational challenges brought by COVID-19.
Detours and Rapid Changes Ahead
For radiology residents and fellows whose training path was expected to follow the traditional route, the COVID-19 pandemic has thrown unique challenges and rare opportunities their way.
Matthew D. Alvin, MD, a PGY-5 (R4), in his final year of radiology residency at Johns Hopkins Hospital, Baltimore, MD, was working on a research project to evaluate the impact of a direct radiology-to-patient consultation on imaging findings. Due to the pandemic, the Institutional Review Board put his project, and others like it, on hold due to potential infection from patient interaction. When he spoke with RSNA News in April, he was focusing on preparing for his neuroradiology fellowship next year and helping in the imaging rotation.
"I am currently in the midst of a week of overnight calls, which has been quite light owing to the decreasing the number of patients in the emergency room outside of those with COVID-19," Dr. Alvin said. "My residency, like many others, is currently operating in a cohort fashion whereby some residents are offsite and on back-up call, while others staff the various services in the hospital."
Francis Deng, MD, a PGY-4 (R-3) resident in diagnostic radiology at Massachusetts General Hospital and Harvard Medical School in Boston, was in the midst of taking the month-long American Institute for Radiologic Pathology course in Silver Spring, MD, when he had to return to Boston.
"I had planned to start seriously studying for the American Board of Radiology Core Exam," Dr. Deng said. "Coinciding with my return to Boston, however, our department and hospital had just begun a series of measures that would progressively change our daily lives in the name of social distancing, infection control and resource preservation."
Ensuring High-Quality Patient Care and Workplace Safety
For radiology trainees, participating in patient care may now mean decreased need for onsite work and increased scheduling flexibility.
Elizabeth George, MD, is a first-year neuroradiology fellow at University of California, San Francisco. Before COVID-19, she would have been active in her fellowship position with clinical training and on-call responsibilities.
"Currently, our section is on a less intense but flexible schedule while those not scheduled to work in-house are on standby to help with coverage in case of emergency or illness," Dr. George said.
Dr. Deng, a diagnostic radiology resident, was included in the first wave of non-medicine residents at his hospital to volunteer to staff the dedicated COVID-19 inpatient floors.
"Many of my fellow residents are preparing to redeploy to the medicine floors directly caring for patients with COVID-19," Dr. Deng said. "I completed my rotation, serving in a night float capacity to cover patients on the floor and admit new patients. Now, I am mostly lending moral support to my co-residents in radiology and colleagues in other specialties who are also preparing to redeploy into inpatient medicine roles."
It's important for radiology trainees to be prepared to volunteer in a frontline patient role if asked, Dr. Deng said.
"As radiology trainees, it is important to keep abreast of the latest COVID management evidence and guidelines, brush up on common inpatient medical issues and familiarize yourself with the inpatient electronic medical record and order entry system," Dr. Deng said. "When you're asked to participate in some capacity, not knowing these things won't be an impediment to being available for patient care."
Radiology trainees have been fully briefed on infection control and safety protocols for their institutions to best serve patients and protect themselves.
"It is very important to have clear and prompt communications on infection control," Dr. George said. "At UCSF, we have a universal surgical mask policy in radiology as well as clear guidelines for patient screening and for PPE use for interventional procedures depending on the patient's COVID-19 status and procedure-specific risk. We also have access to online training resources on appropriate PPE use. Our institution has been limiting in-person consults and moving toward online consults and multidisciplinary conferences and remote readouts. As of now, the majority of outpatient procedures have been rescheduled and urgent procedures are performed by attendings only."
Learning During a Pandemic
As the volume of elective imaging procedures has dropped off, most residents and fellows are experiencing a disruption to what is considered a more traditional education. For many, online education is an effective solution.
"There is a steep learning curve in the early years of residency, and while didactic lectures are a big component, learning at the workstation is equally, if not more, important and junior residents are missing out on some of that," Dr. George said. "It is important for trainees to stay informed of online educational resources, whether through social media, online forums or by signing up for alerts from radiology societies such as RSNA. Trainees should work with their institutional leadership to adapt their local resources for current demands, including transitioning to online curricula and expanding their institutional repository of interesting cases."
Dr. Alvin echoes the importance of taking advantage of online education resources.
"Younger residents in their first or second year in radiology residency may feel more anxiety because less volume of cases means less experience and less learning," Dr. Alvin said. "The RSNA Education Exhibits are a favorite of mine as they offer high yield review of difficult topics that are easier to digest relative to reading a dense textbook. Trainees should take advantage of the wide variety of resources available — online and print — to ensure adequate preparation for call, board examinations and beyond."
In addition, RSNA's Online Learning Center offers a diverse roster of courses and other resources.
Dr. Deng is helping out by teaching in the medical school's new virtual clerkship in radiology, leading an interactive case-based session for a small group of second- and third-year medical students several times a week. In addition, he is also keeping up with his skills online.
"I spend on average five hours a day on Zoom — four of those are for me learning in interactive case conferences or lectures and one is for me teaching medical students taking our virtual radiology clerkship," Dr. Deng said. "The chief residents and faculty have put together a robust schedule of didactic education via video conference for those of us at home. Attending these and crystallizing that learning later on keeps me busy for much of the day."
Preparation seems to be the banner call for this unique time of change.
"No matter what year a radiology trainee is in, they owe it to themselves and their future patients not to let COVID-19 derail their timely development as radiologists," Dr. Deng said. "Continue to pursue self-study and take self-care seriously, so that you can remain resilient and ready to be helpful when the opportunity arises," Dr. Deng said.
Dr. Alvin discusses the impact of COVID-19 on radiology trainees:
For More Information
Access the Radiology article, "The Impact of COVID-19 on Radiology Trainees."
Explore the extensive collection of educational resources in RSNA's Online Learning Center at RSNA.org/Learning-Center.
Access the recorded webinar, "The Impact of COVID-19 on Radiology Residents and Resident Education."