RSNA Global Learning Centers Seek to Improve Radiology Education Throughout the World
Second GLC location announced as inaugural teams focus on virtual education during pandemic
BY MARY HENDERSON
September 29, 2020
---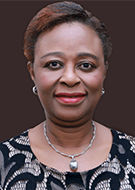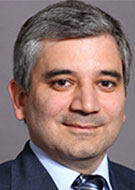 ---
When the COVID-19 pandemic halted international travel last spring, volunteer radiologists with RSNA's Global Learning Center (GLC) quickly modified their plans to travel to South Africa to visit the inaugural site.
Designed to expand radiology education across the world, the RSNA GLC program was introduced in 2019. RSNA is partnering with established radiology departments based in low- or middle-income countries to create the GLCs.
Last year, RSNA chose Stellenbosch University, a public research university located in Stellenbosch, the Western Cape province of South Africa, as the site of the first GLC.
"Given this year's pandemic and associated travel restrictions, we had to modify our first GLC program to make it even more flexible yet academically robust using all the technological means available," said Claudio Silva, MD, chair of RSNA's Committee on International Radiology Education (CIRE). "It's a testament to the RSNA and GLC teams and the team leaders who have been able to make this work seamlessly."
The program pairs four RSNA volunteer radiologists with four members of the GLC's radiology department to design a customized curriculum tailored to the department's unique educational needs.
Last March, the GLC team led by program director, Mark Cresswell, MBBCh, a radiologist at St Paul's Hospital, Vancouver, BC, Canada, was ready to head to South Africa to meet the Stellenbosch team and tour the facility when the pandemic took hold. The two groups quickly pivoted and conducted a needs assessment and curriculum planning through a series of phone calls and virtual meetings.
Within a matter of months, the GLC team developed a three-year curriculum focusing on cardiothoracic and musculoskeletal imaging set to begin with online education and incorporate in-person teaching later in the program.
Online Courses Launched
In July, nine radiologists from Stellenbosch began their first two online courses. Additional courses will be provided every four months for the entirety of the program.
Results of pre- and post-testing will help shape live demonstrations and case-based learning to be conducted virtually following course completion. When travel can safely begin, in-person demos and hands-on training will resume.
"We all have high hopes for the RSNA Global Learning Center program and expect it to make an enormous contribution to global outreach and education," Dr. Silva said.
Second GLC Location Announced
Muhimbili University of Health and Allied Sciences (MUHAS) in Tanzania will be the host location of RSNA's second GLC. Funding for the center is provided in part by a $750,000 grant from the U.S. Department of Energy's National Nuclear Security Administration (NNSA).
The MUHAS Radiology and Imaging Department is the only university department in the country providing a Master of Radiology residency program. Hosting the GLC will help the department provide a comprehensive radiology education program, ultimately improving the level of radiologic practice and patient care throughout the region. The MUHAS GLC program will focus on interventional radiology, neuroradiology, pediatric radiology and female imaging over the course of three years.
"The grant was a happy surprise that will help us further develop capabilities in nuclear medicine in a sub-Saharan African country," said Omolola M. Atalabi, MBBS, chair of the Global Learning Center subcommittee of the CIRE. "Each GLC will have a long-lasting impact on a large group of people, changing attitudes and practices and instilling different perspectives."
RSNA members interested in volunteering on a GLC team can apply at RSNA.org/GLC. Applications are accepted on a rolling basis.
For More Information
Learn more about the RSNA Global Learning Centers program at RSNA.org/GLC.
Read previous RSNA News stories on RSNA's global education outreach:
RSNA Global Learning Center (GLC) Teams in South Africa
RSNA Global Learning Center (GLC) Team
• Program Director, Mark Cresswell, MBBCh, St Paul's Hospital, Vancouver, BC, Canada
• Brian F. Mullan, MD, FCCP, University of Iowa Hospitals and Clinics, Iowa City
• Prachi P. Agarwal, MD, University of Michigan Health System, Ann Arbor, MI
• Omer A. Awan, MD, University of Maryland Medical Center, Baltimore, MD
Stellenbosch University GLC Team
• Program Director, Richard D. Pitcher, MBChB, PhD
• Christelle Ackerman, MBChB, PhD
• Stephanie Grifith-Richards, MBChB
• Razaan Davis, MBChB
• Sucari Vlok, MBChB